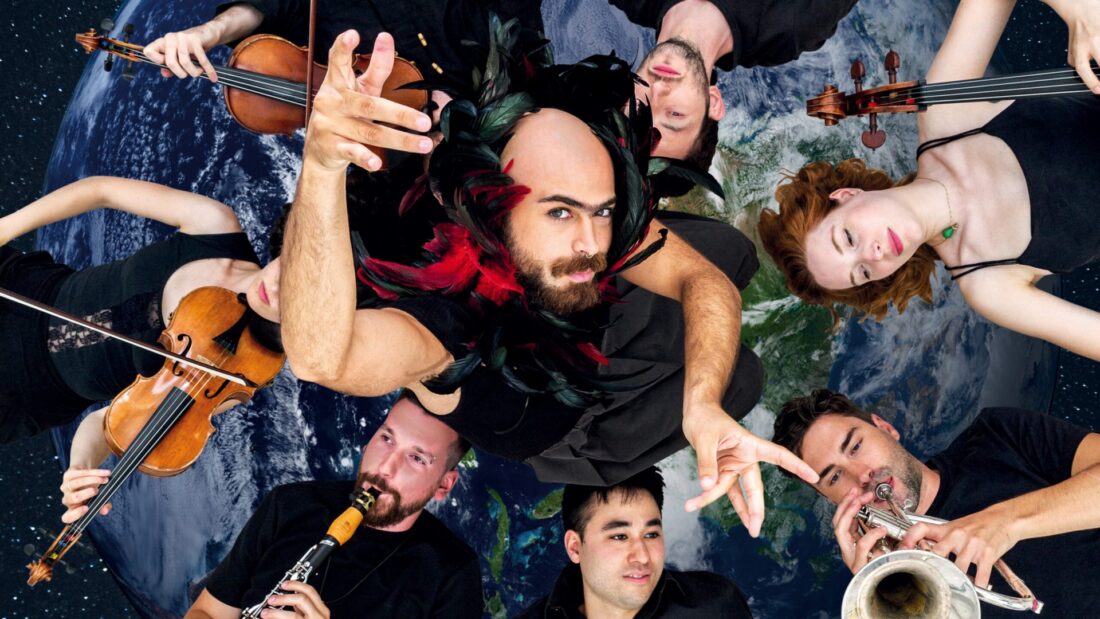 "The firmament blues eternally and the earth will stand firm for a long time and blossom in Lenz" writes Gustav Mahler in 1907 in his legendary song cycle Das Lied von der Erde. How do you feel when you hear that? Together with the Stegreif Orchester and international authors, artists from the Neuköllner Oper have set out to capture contemporary experiences, images and feelings about the concept of "Mother Earth" in a musical-scenic mosaic that quotes the original music and continues it in new compositions – symphonic and chamber music, with vocals and also purely instrumental.
At the center is the fascination with Mahler's work. Five composition teams from the impromptu orchestra have taken up motifs from individual movements of the song cycle and set to music those poems that five Syrian and German women authors wrote at our invitation in order to bring in their diverse perspectives on life. Now the hall of the Neuköllner Oper is transformed into a kind of musical museum, through which two special guides lead us, and where a phoenix-like being watches us earthlings as if it came from another time. Mahler's songs tell of man in the cyclical change of nature between spring and autumn, longing and despair – all these are reference points and inspirations for our NEW SONGS – a newly composed symphony about our earth, which we want to reflect, preserve and celebrate with you. Our project was scientifically accompanied by Prof. Dr. Martin Welp and students from the University for Sustainable Development Eberswalde as well as Dr. Manuel Rivera from IASS Potsdam, the renowned research institute for sustainability studies. The collaboration with the authors was curated by Netzwerk Weiter Schreiben and Haus für Poesie.
THE CONTRIBUTORS
Already for the third time on our stage: after GIOVANNI. EINE PASSION and MOON MUSIC, the Stegreif Orchester can once again be experienced not only as an "Improvising Symphony Orchestra" (this time with an even larger cast!) but also as a composition collective – ten of the 22 singing, playing and music-making musicians have set poems to music that were created after joint workshops: Texts by Sam Zamrik, Abdalrahman Alqalaq and Widad Nabi, which also recount experiences of flight, war and new beginnings in Germany, as well as literary reflections of Mahler's original by Sabine Scho and Daniela Danz, both of whom were awarded the German Prize for Nature Writing, among others. After LOVESICK, WAGNER FOR SALE, WHAT WOULD ZAPPA DO, choreographer, theater maker and dancer Sommer Ulrickson directs again at the Neuköllner Oper, with stage design by Sabrina Rossetto (LA BETTLEROPERA, DIE FLEISCH a.o.) and costume design by Mireia Vila Soriano. For the first time on our stage, Isabel Wamig (dancer, soprano, violinist and singer-songwriter) and the Syrian performer The Darvish as well as Justus Wilcken (baritone, actor and composer) will sing, play and perform, most recently seen at the Humboldt Forum in MEXICO AURA as well as in GIOVANNI. EINE PASSION and MOON MUSIC.
COMPOSITIONS Franziska Aller, Bertram Burkert, Alistair Duncan, Sebastian Lange, Paul Lapp, Valerie Leopold, Nikola Djurica, Núria Rodríguez Díaz, Hiromu Seifert, Anne Willem TEXTS Abdalrahman Alqalaq, Daniela Danz, Widad Nabi, Sabine Scho, Sam Zamrik MUSICAL DIRECTION Helena Montag, Nicola Djurica DIRECTION Sommer Ulrickson STAGE DESIGN Sabrina Rossetto COSTUME DESIGN Mireia Vila Soriano DRAMATURGY Änne-Marthe Kühn, Bernhard Glocksin MUSICAL REHEARSAL Insa Bernds, Richard Schwennicke
WITH The Darvish, Isabel Wamig, Justus Wilcken and the members of the Stegreif Orchestra Leon Albert/Fritz Bayer, Júlia Real Babi, Anne-Sophie Bereuter, Sebastian Casper, Núria Rodríguez Díaz, Nikola Djurica, Alistair Duncan, Fabian Engwicht, Leonie Flaksman, Anne Fliegel, Svea Guémy, Luca Höhmann, Nina Kazourian, Sebastian Lange, Paul Lapp, Valerie Leopold, Elisabet Iserte López/Tabea Schrenk, Magdalena Lorenz, Bartosz Nowak, Mon Puo, Antonio Rivero, Hiromu Seifert, Sebastian Steinhilber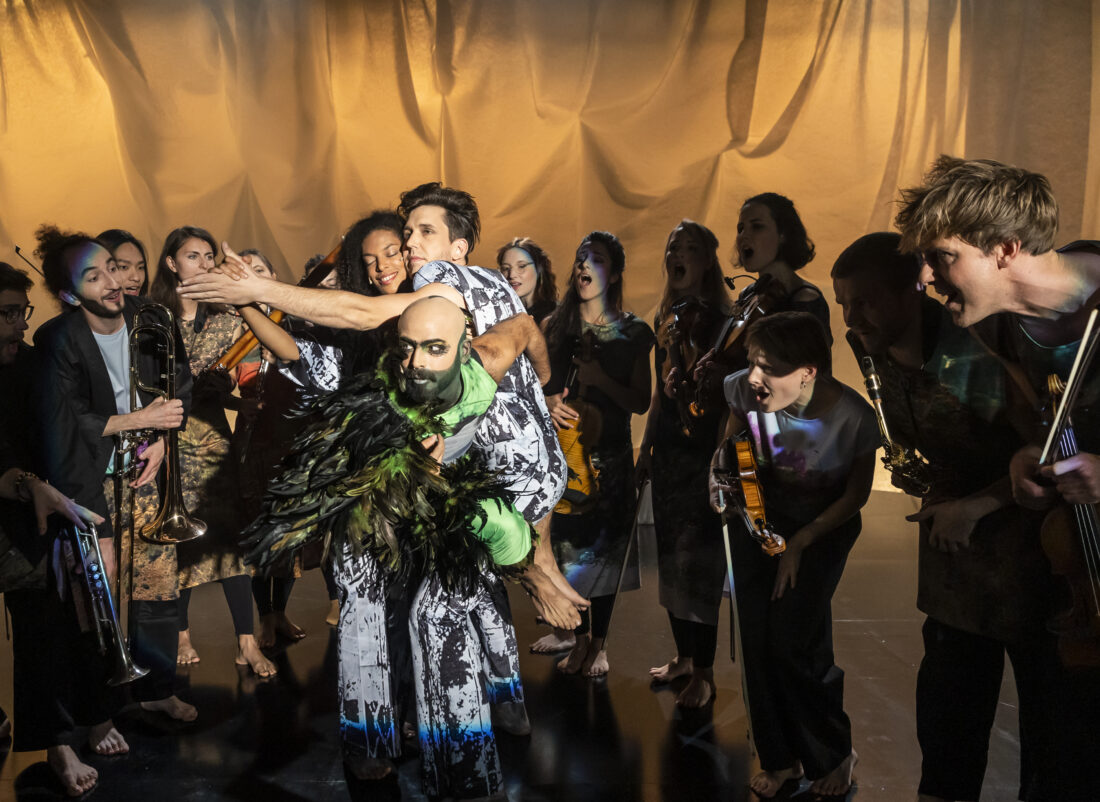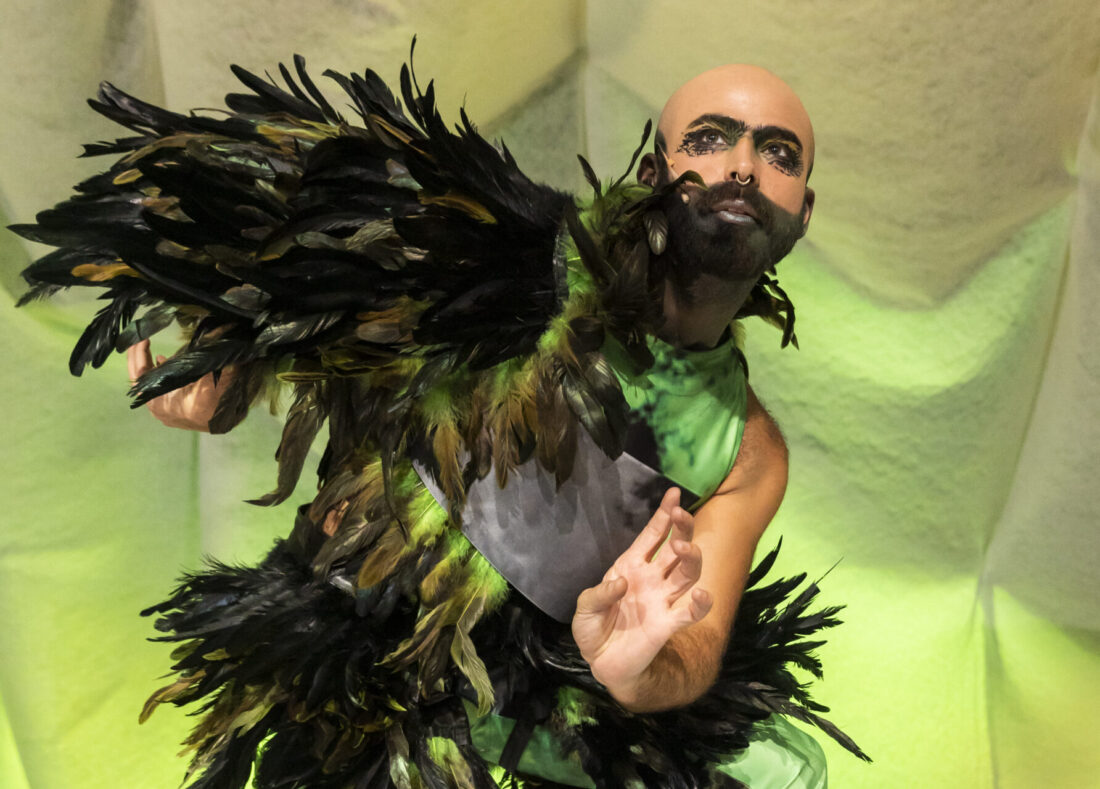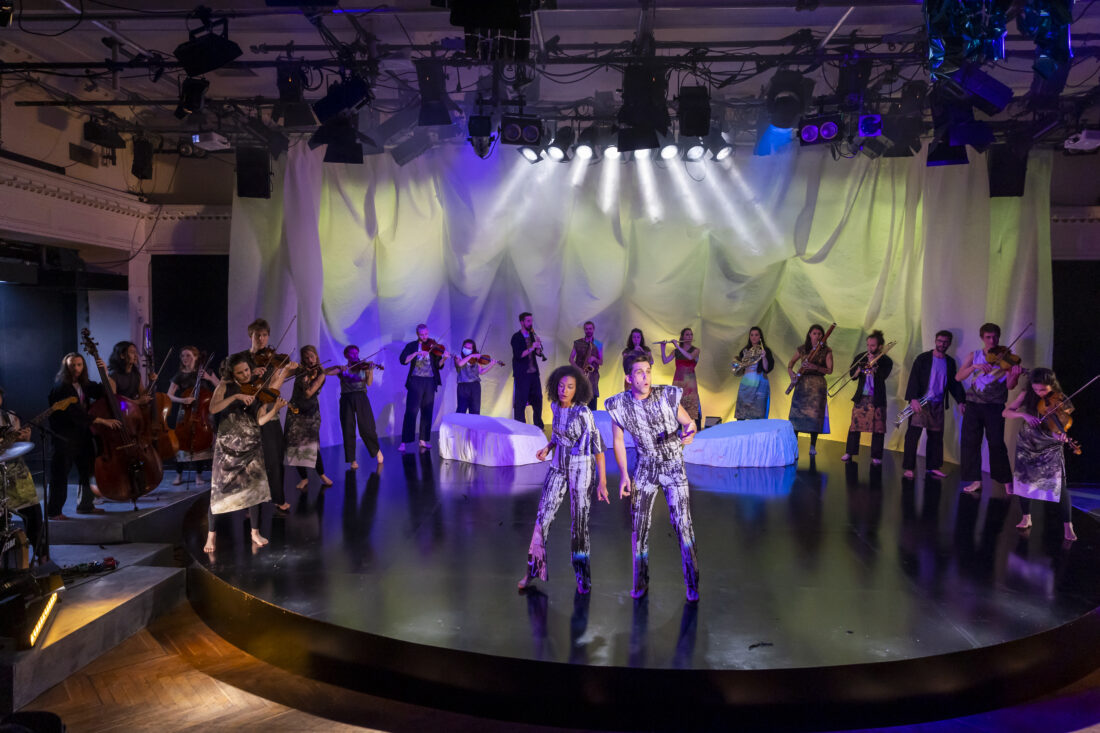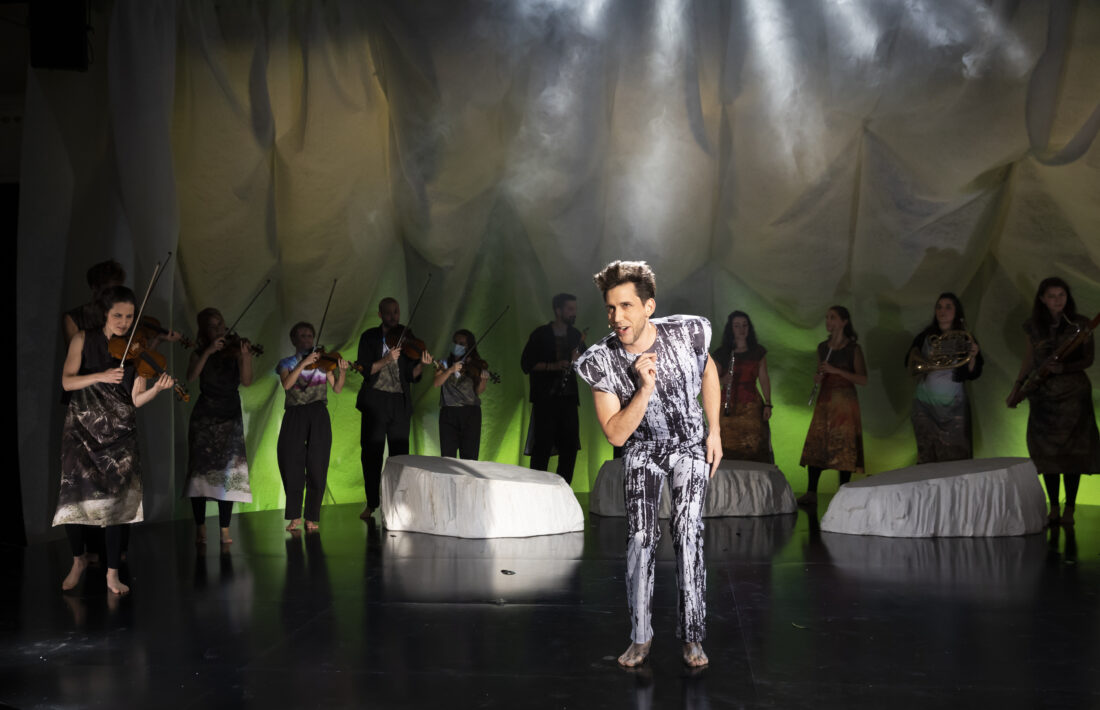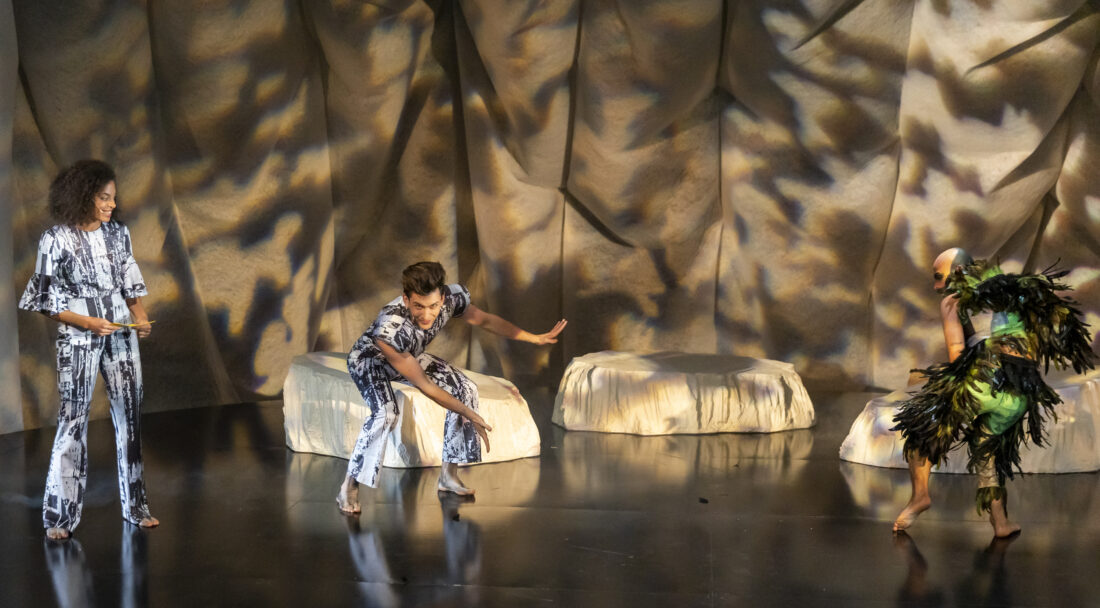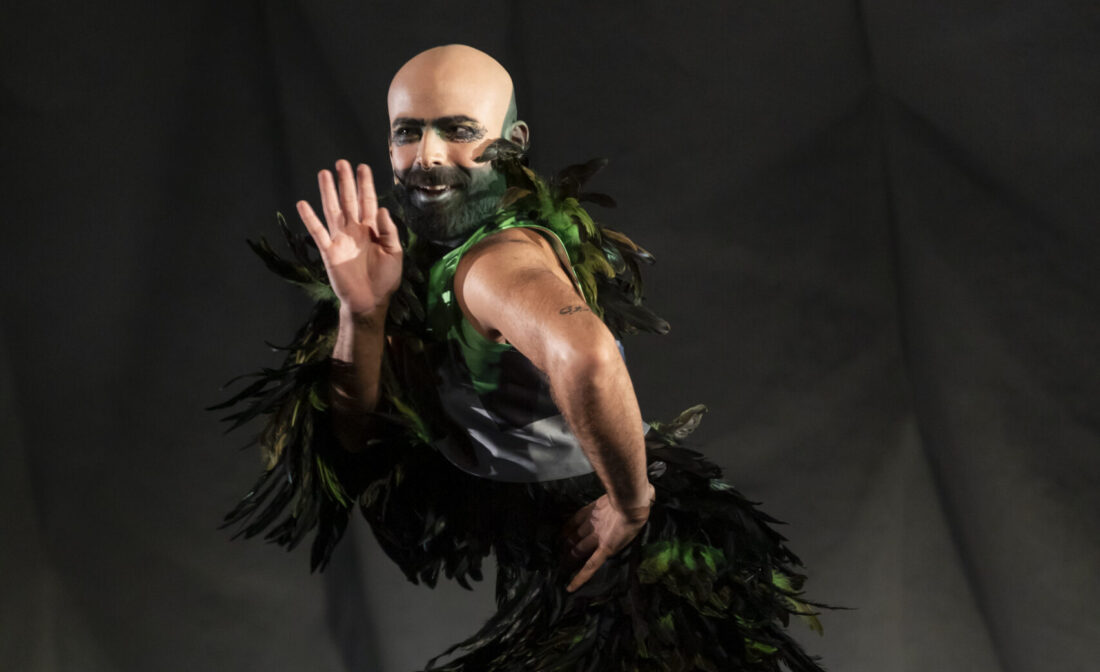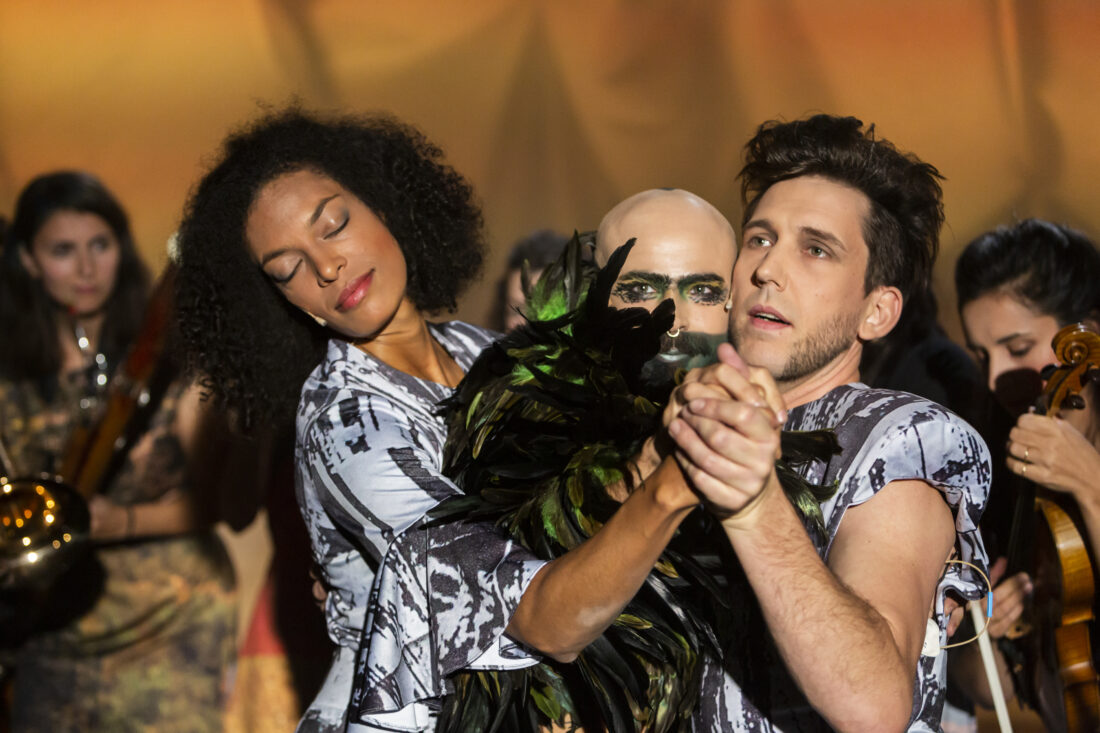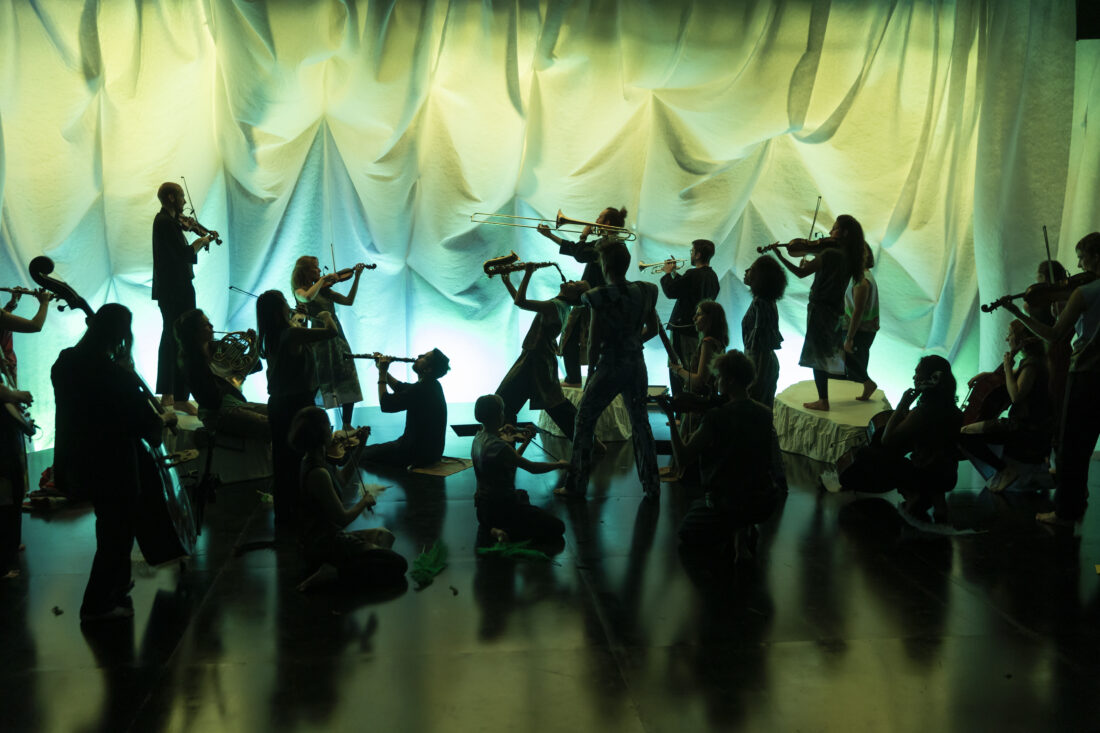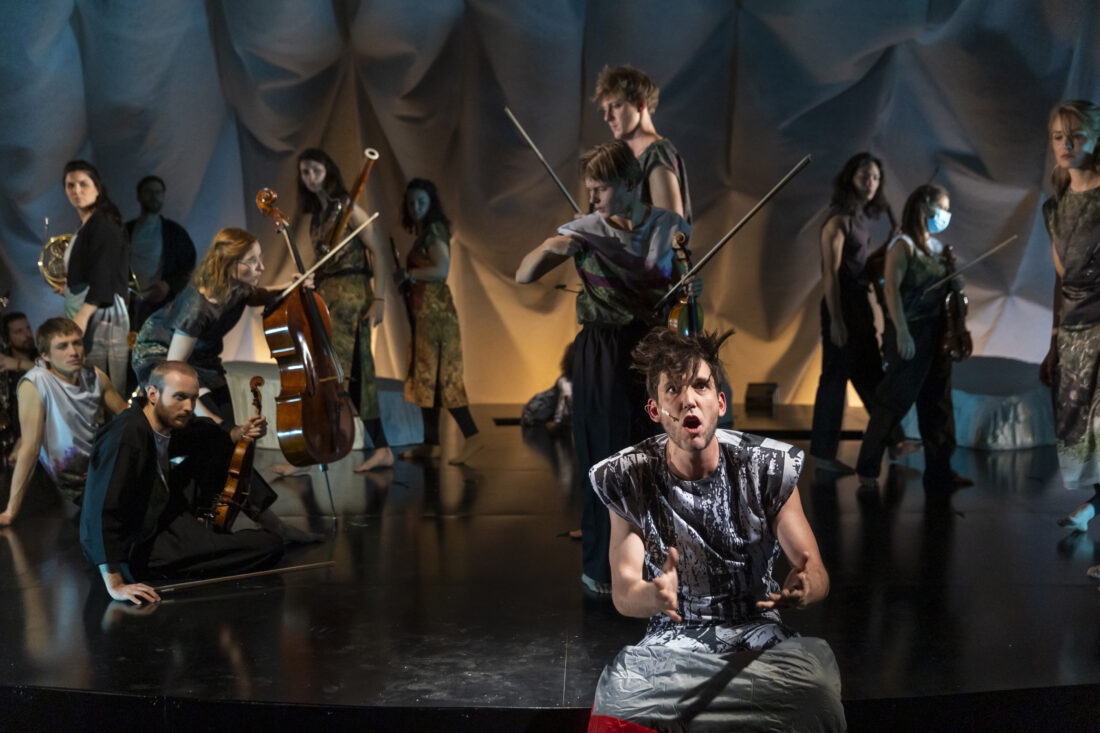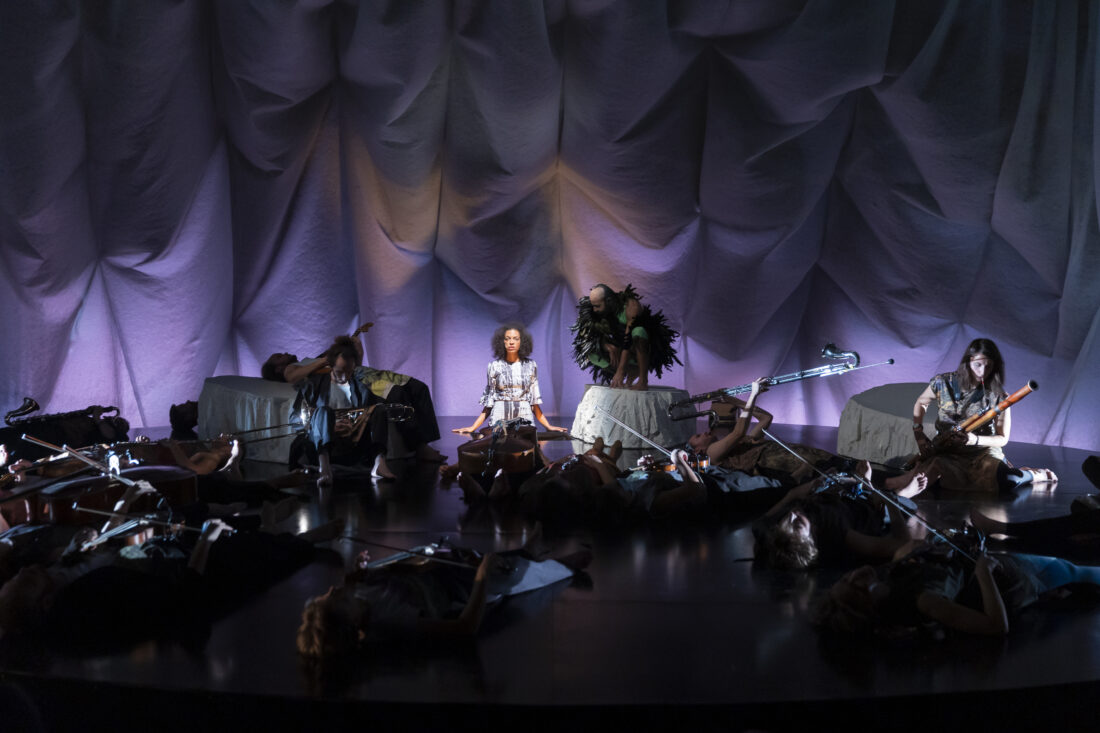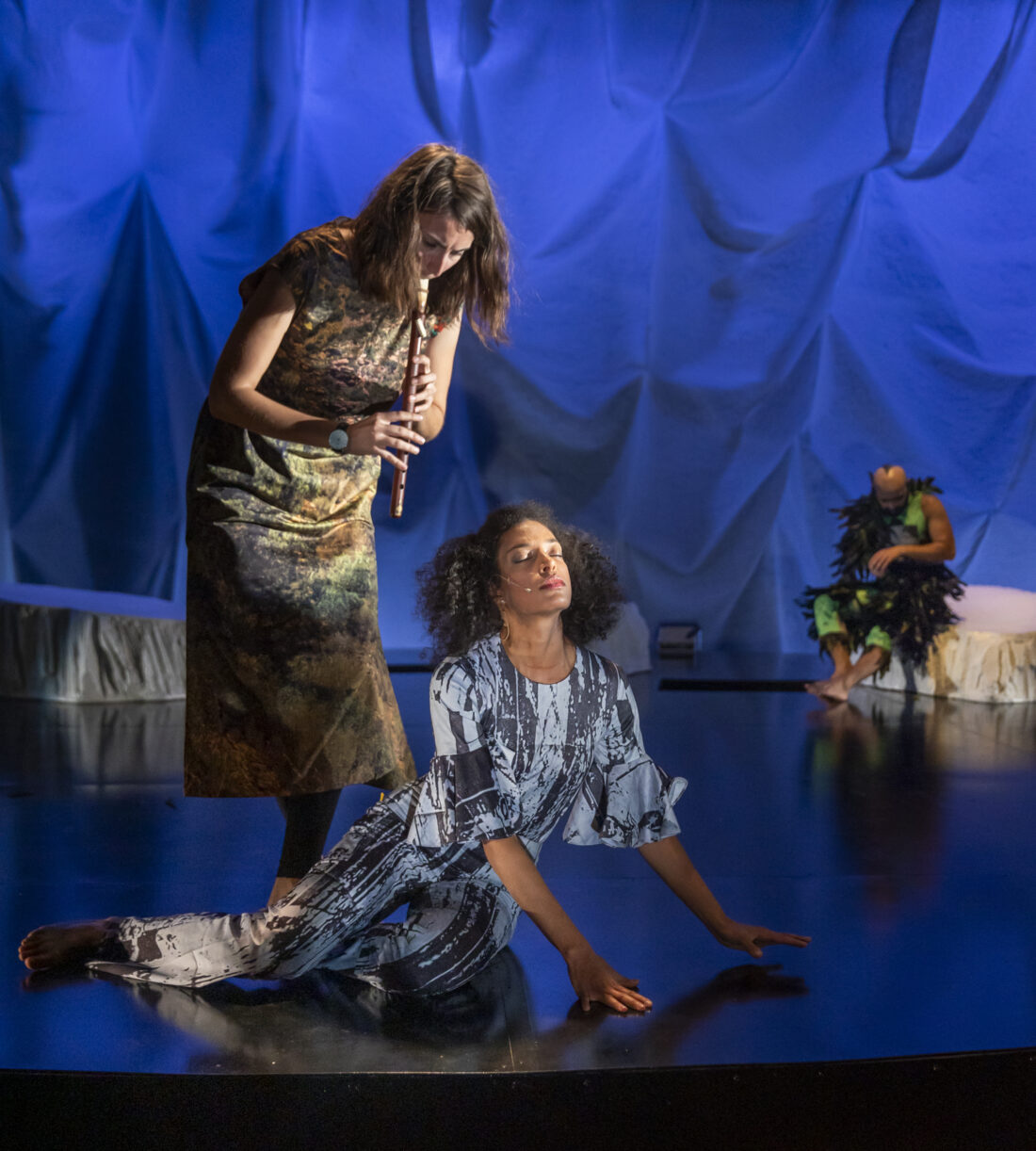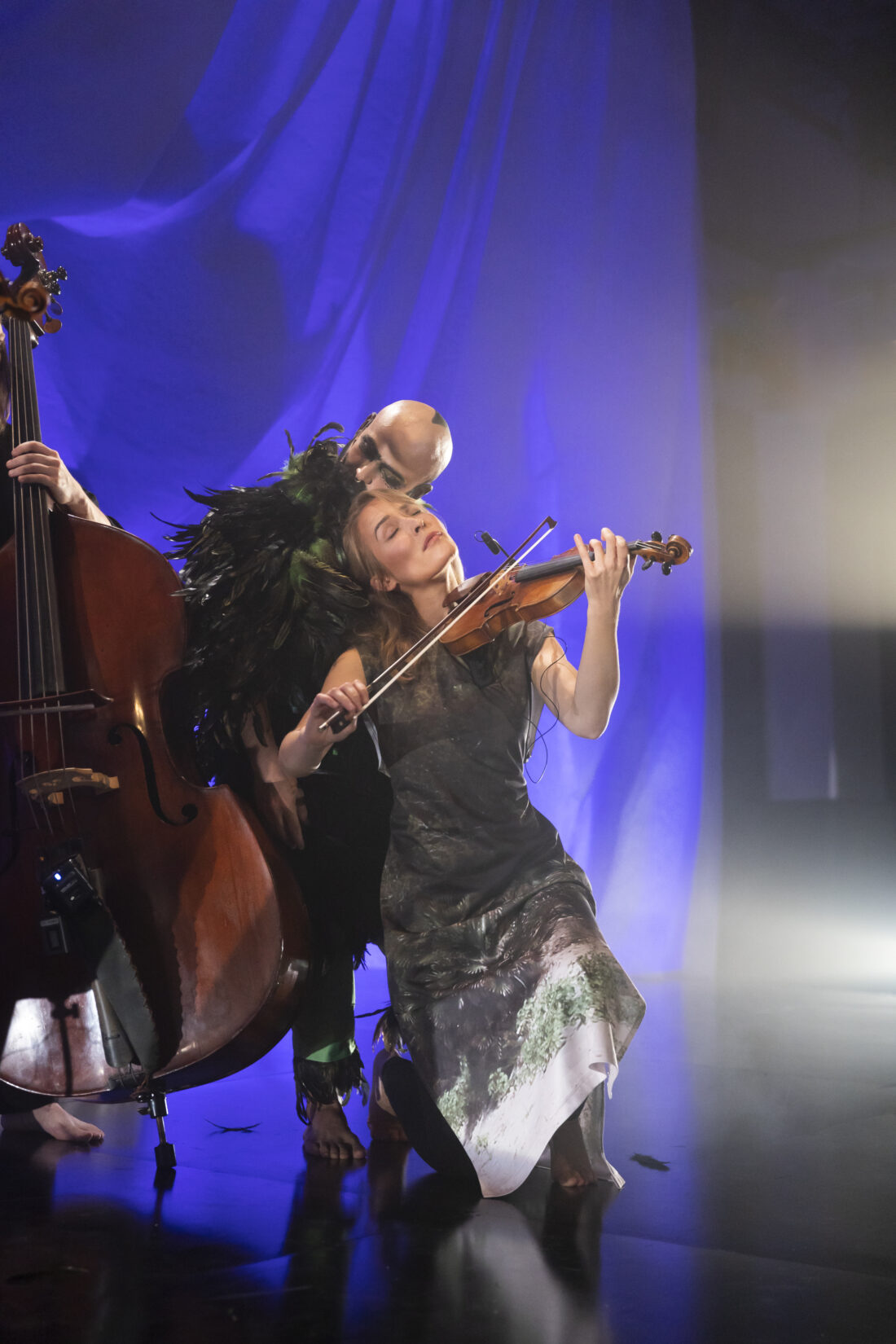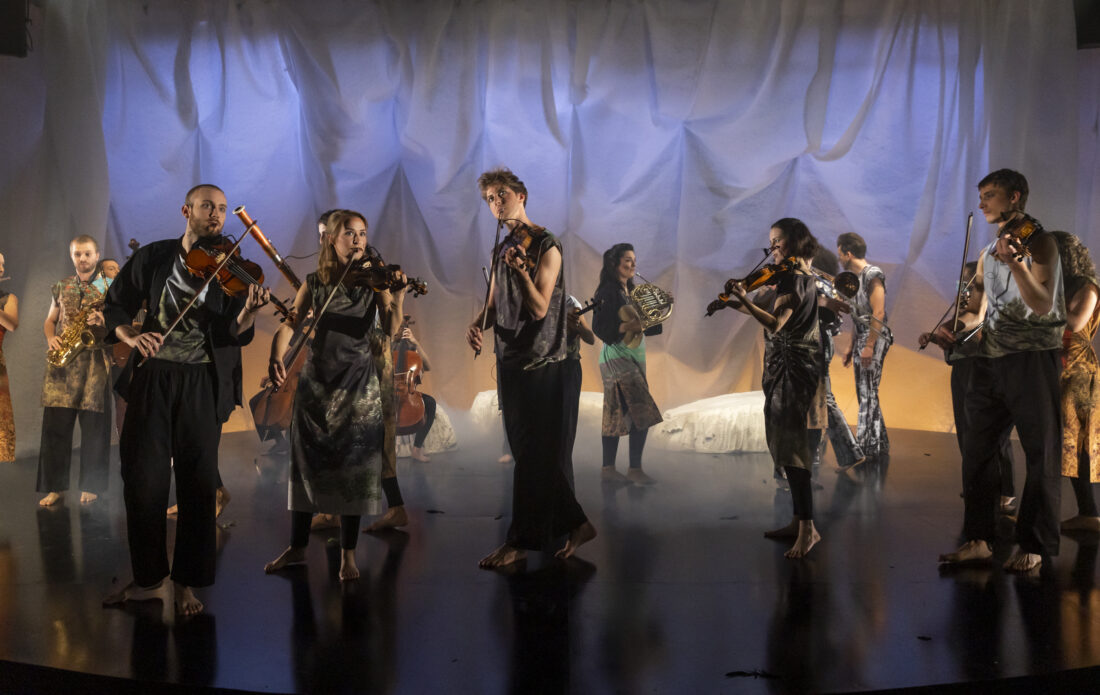 © Thomas Koy
World premiere on 15 Oktober 2022. Until 12 November 2022
A project by Neuköllner Oper and

Kindly supported by

Foto: © Thomas Koy, Collage: Katja Schlecht