Germany's most successful song contest goes into overtime: enthusiastic viewers have forced a reunion with the Fabulous Six. 6X Dean Reed in top form, each time lovingly and specially anmoderated for this episode by the real stars behind the stars.
From May 25 with Jelena aka Meik van Severen and the second episode of THE DEAN OF GERMANY: How to catch a hit – starting at 9pm on YouTube:
iframe width="1100" height="619" src="https://www.youtube.com/embed/jyDyN0kgfGQ?autoplay=1&rel=0&feature=oembed" frameborder="0" allow="accelerometer; autoplay; clipboard-write; encrypted-media; gyroscope; picture-in-picture" allowfullscreen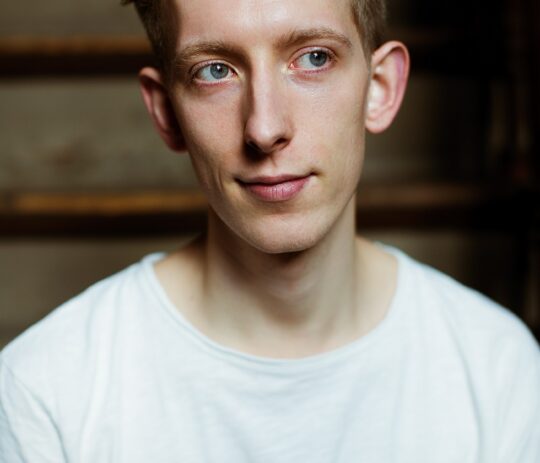 MEIK VAN SEVEREN

Meik van Severen aka Dean Reed aka Paton Price and also to be experienced as Jelena, Dean Reed's most loyal spectator. Meik is a master of transformation: director Fabian Gerhardt knows this, too, and after "Scenes of Freedom" and "Wonderland" at the Deutsches Theater Berlin, he also cast him for the "Iron Curtain Man" in the "Dean Reed Show" at the Neuköllner Oper.
Meik studied acting at the Berlin University of the Arts and already performed during his studies at the Hans Otto Theater Potsdam, at the bat-Studiotheater and subsequently at the Staatsschauspiel Dresden and the Badisches Staatstheater Karlsruhe, among others. In addition to theater, he could also be discovered on TV in the series Bad Banks, among others.