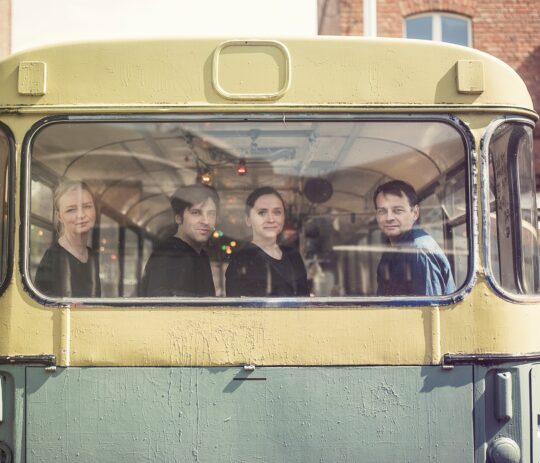 Adapter is a German-Icelandic new music ensemble based in Berlin. The core of the group is a quartet of flute, clarinet, harp and percussion. Together with permanently selected instrumentalists, chamber music ensembles with up to 10 players emerge from this core. In addition to numerous world premieres, Adapter devotes himself to an individual and international repertoire of contemporary music in concerts and in the studio. In its own projects and co-productions, the ensemble also tests cross-border working methods in various genres. In workshops, acquired knowledge about composition, study and performance of contemporary music is shared with composers, instrumentalists and other creative people worldwide. With a progressive and powerful style, the Ensemble Adapter strives to make an authentic contribution to current developments in the cultural scene.
Foto: María Guðrún Rúnarsdóttir
Involved in
June 2, 1967. An evening in Berlin. The city in uproar. A couple amidst the turmoil. He's carrying a banner under his arm, she's carrying a child in her belly. He wants to stay just a little while longer. She goes home and waits for her husband all night…World Premiere June 14, 2017
Premiere on 02. June 2017.
To 08. July 2017.