Since 1997, the Neuköllner Oper and GASAG have been linked by a collaboration that is unique in this form: they created a composition competition, which is now called comPOSITION and is awarded every two years. It is aimed at artist collectives and composers who want to create works for a socially engaged and genre-open musical theater.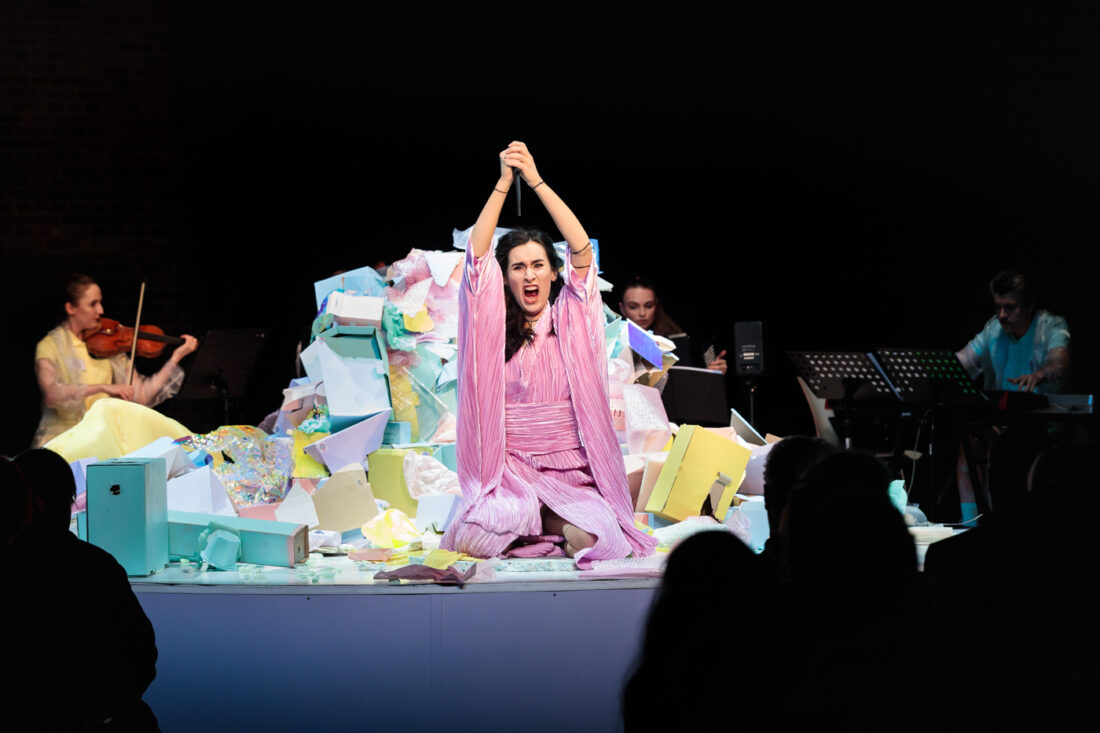 The current Competition
Presentation June 23-25, 2022
comPOSITION invites you to the production of a half-hour musical theater, at the expense of the prize sponsors and with premiere performances in Berlin as well as a further collaboration with the Theater Freiburg.
The text for the competition is based on two short stories by the author Ferdinand von Schirach*. Schirach is one of Germany's most successful writers, whose books have become bestsellers worldwide and always have a social reference as their theme. With the author's consent, two of his works will thus be premiered as musical theater for the first time.
The finalists are determined
The teams of Samuel Penderbayne/Theresa von Halle (Munich) and Andys Skordis/Jelena Vuksanovic (Nicosia/Belgrade) have convinced the jury** of the newly established Berlin Opera Prize 2020 with their concepts. In the coming months, they will each develop a 30-minute music theater work based on a short story by Ferdinand von Schirach, to be premiered at Schloss Britz starting June 23, 2022.
From October 11 to 13, 2019, eight teams from three countries presented their visions of new music theater. In a very intensive working process, the concepts were supplemented by many suggestions from the jury as well as input from experts from the LKA. Participants were – besides the prize winners – the teams around the composers Misha Cvijovic (Berlin, Belgrade) Carla Ginjaume (Barcelona), Sven Daigger (Berlin), Maren Kessler/David Schwarz (Weimar), Alexander Mathewson (Munich), Irina Prieto Botella (Barcelona), Samuel Penderbayne (Munich) and Andys Skordis (Cyprus/ Amsterdam).
---
*Ein hellblauer Tag und Subotnik, aus: Strafe von Ferdinand von Schirach, Luchterhand
** Tatjana Beyer – Head Dramaturg / Heiko Voss, Dramaturg Music theatre Theater Freiburg | Bernhard Glocksin – Artistic Director Neuköllner Oper, Berlin | Desirée Meiser – Artistic Director Gare du Nord, Basel | Wiebke Roloff – Music Journalist (i.a. Opernwelt) | Arash Safaian – Composer, Munich