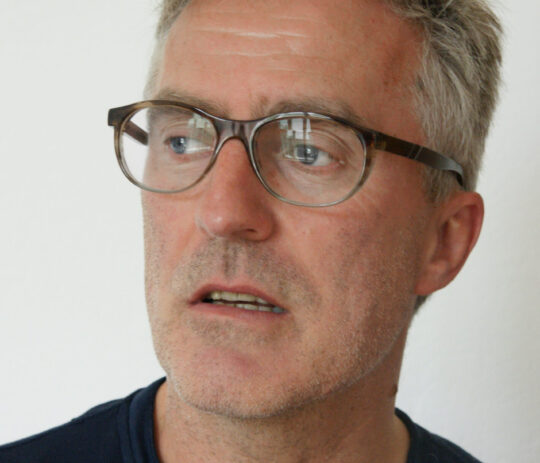 Born 1959 in Westphalia. After studying to be a teacher, he first appeared in the cultural underground as a composer and actor in the political cabaret "FORTSCHROTT", fields of work were the street, the demonstration, the cultural festival, Brokdorf, Startbahn West – you can read about it in the history books.
Then composer and actor in the legendary Berlin underground musical troupe "COLLEGE OF HEARTS". With our performances we were style-setting for the development of a "New German Musical", cheeky, fast, cabaret-like and mobile (biggest successes: KING KURT and BLUTIGER HONIG).
Parallel to this, work at the public theaters: Deutsches Theater, Berliner Ensemble, Maxim-Gorki-Theater, Komödie am Kudamm in Berlin and numerous theaters in the German-speaking area.center of activity then became the NEUKÖLLNER OPER in Berlin. Together with the author and director Peter Lund, a series of very successful musicals were created, which are less indebted to the American musical and more to the European musical comedy or operetta. 
Involved in
The whole city is talking about Elfie. But she really doesn't care. Because it's not true, because no one understands, because no one is interested in what drives and what suffocates her about these people and this city.
Premiere on 31. January 2019.
To 03. March 2019.
Do the good ones still have to die because the mean ones just can't bear to be so small in spirit? DRACHENHERZ wants to pursue this question and has borrowed the great story of the Siegfried Saga in order to retell it in the here and now and above all with today's means of the musical.
Premiere on 20. November 2019.
To 02. January 2020.