A pandemic video diary by Rezan Aksoy
We had a plan: Director Rezan Aksoy, Fellow of the Weltoffenes Berlin program, wanted to stage his project ¡Ay Carmela! at the Neuköllner Oper in conjunction with the association Kultur in Vielfalt e.V.. The story of a pair of actors who fall into the hands of fascist troops during the Spanish Civil War and have to play for them was to lay the foundation for Rezan's artistic work in the city to which he had to flee as a political persecutee.
But then came Corona. And as an artistic response to that, Zwischenmenschliche Arbeitssysteme und andere Liebesgeschichten, a streamed love story in which two artificial intelligences meet in a now-humanless world and discover that they have become more than learning machines.
In conversation with Bernhard Glocksin, Artistic Director of the Neukölln Opera, Rezan first talks about arriving in his new home Berlin. His video diary sheds light on the hopeful start of the theater production, the unexpected turn caused by the pandemic, and the surprising artistic outcome.
With: Rezan Aksoy, İbrahim Karcı, Moderation: Bernhard Glocksin
and in the film:
Actors: Ela Cosen, Asad Schwarz-Msesilamba
Music: Frieda Gawenda, Aşkın Kırım, Eren Paydaş, Berivan Ahmad
Direction: Rezan Aksoy
Video Sound and Editing: İbrahim Karcı
---
Rezan Aksoy was born in Mardin in 1987. In 2014, he founded the Kuşadası Municipal Theater in Aydın. He worked there as director until 2016. In 2016, he started working at the Karşı Sanat Theater. At the end of 2016, when he was in Berlin attending a seminar at the Alice Salomon Hochschule, he was investigated for signing the call "Theater Creators for Peace." Due to the increased political pressure, he was forced to apply for asylum in Germany. In Berlin, he continues his theater work.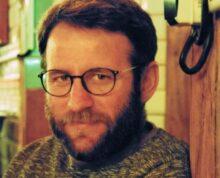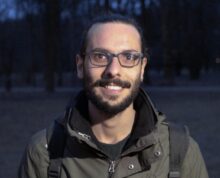 Originally, İbrahim Karcı is from Adana. Since 2006, he has worked and studied in Finland, Italy, the Czech Republic, and Turkey, and was based in Istanbul for several years until he moved to Germany in 2015 to study in the Gender and Diversity Program at HSRW, combining his field experience with academic methodology.
He is the co-founder of Kopuntu* collective and editor-in-chief of the non-profit online multimedia magazine that reaches thousands of people every month and publishes about migration, gender, identity, environment and diaspora culture. He has lived in Berlin since 2018 and continues to create multimedia content for various media outlets as a freelancer.
---
Access to the Online Event via Zoom:
Admission to the event is free, you will receive the access data for Zoom after purchasing a free ticket via our ticket store.
---
Photo: © Rezan Aksoy