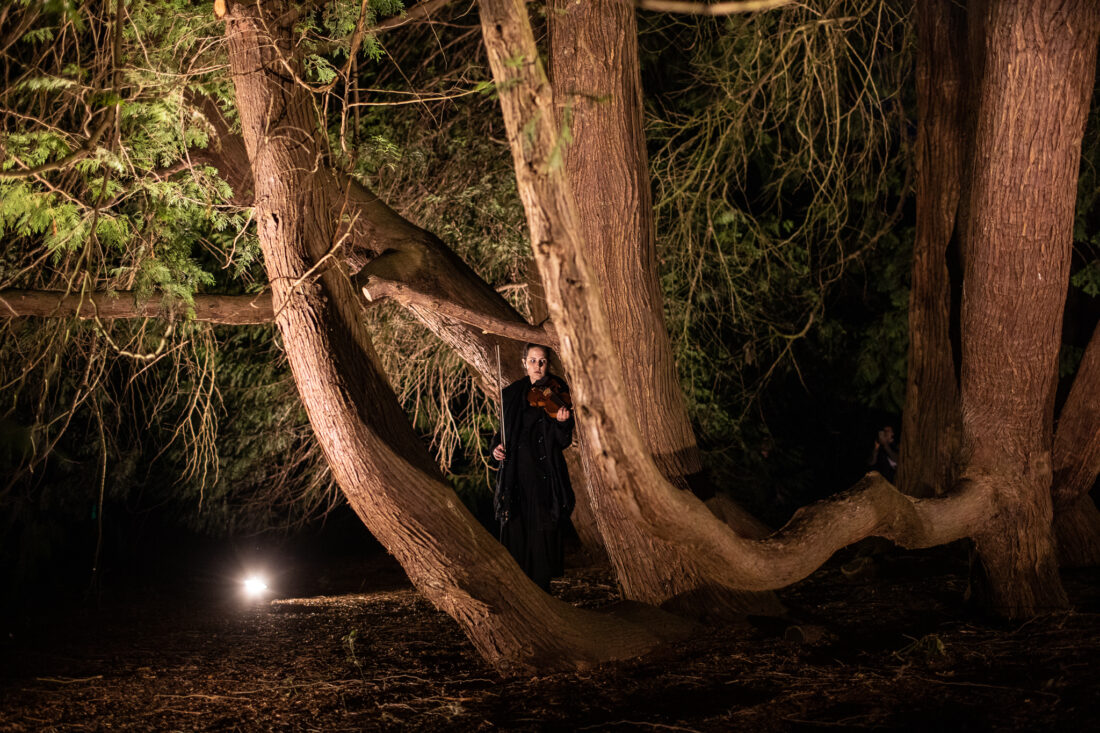 Gustav Mahler's LIED FROM THE EARTH is considered an epochal testimony to a European musical culture, reflecting a world that has become fragile.
Today, Mahler's orchestral song cycle stands in a world where artists of all countries and languages must deal with global environmental degradation and war.
But instead of bidding farewell to this world, let's think further about Mahler's work: what might a present-day "song" sound like, and who would sing it?
In workshops spread throughout the year and in a stage work developed from them, Neuköllner Oper and the STEGREIF.orchester research, compose, write poetry and perform new songs, music, songs and scenes, together with authors* from the project "WeiterSchreiben", the House of Poetry and as well as experts from the University for Sustainable Development Eberswalde and the Institute for Transformative Sustainability Research Potsdam.
world premiere on 15 Oktober 2022.
Foto: © Lucas Kemper