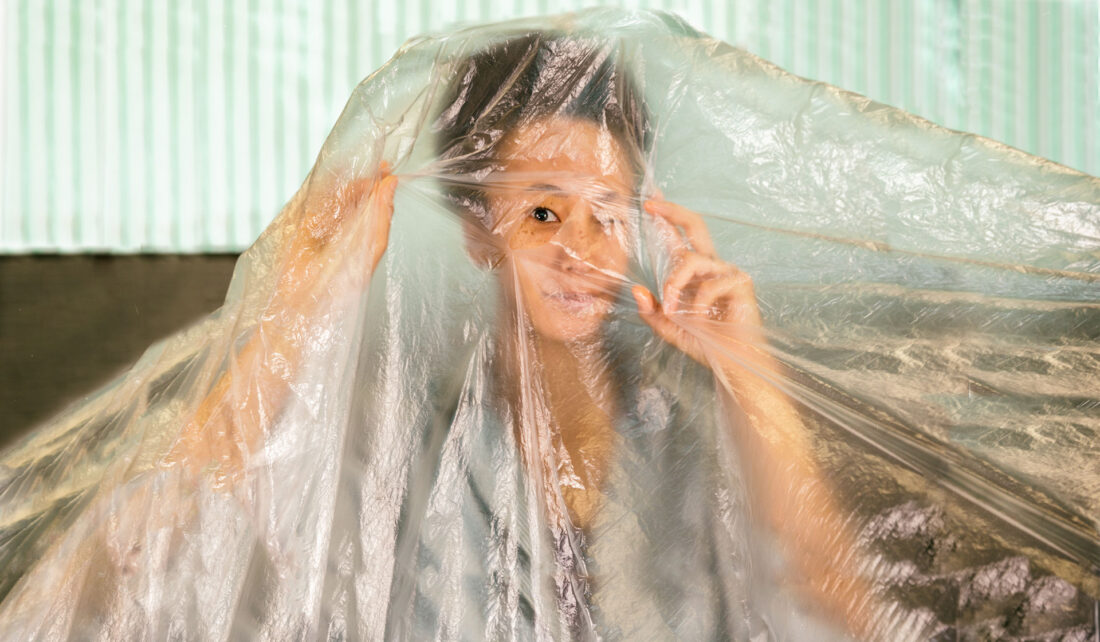 In a museum, at night. A curator receives an enigmatic applicant. Is she an artist or a political activist? Outside, fires burn. – Garbage dumps in Mexico. The journalist Claas Relotius reports live from everyday life in Mexico, from border militias and Mayan rites. – In the museum, a man with a dog's head sings about his wife, whom he has been searching for for centuries. – Claas Relotius takes us to the "Museum of the Future".
As the first music theater in the Humboldt Forum, an international team of artists from Mexico, Spain, Germany and others stage a fantastic and intricate journey into our global present. A story in music and bodies about myths, a vase (exhibited in the Ethnological Museum of the Humboldt Forum), about the longing for the divine and about violence, power and new colonialism. With music by the young composer Diana Syrse (MEX/D), with texts by Eva Hibernia (ES) and John von Düffel (D) and choreo-directed by Christopher Roman (USA/D).
COMPOSITION Diana Syrse TEXT Eva Hibernia, John von Düffel MUSICAL DIRECTION Melissa Panlasigui STAGING AND STAGE DESIGN Christopher Roman CHOREOGRAPHY Cree Barnett Williams, Brittanie Brown, Mani Obeya, Christopher Roman, Jakevis Thomason, Stella Zannou PROJECT IDEA AND DEVELOPMENT, DRAMATURGY Bernhard Glocksin DRAMATURGY Albert Tola TRANSLATIONS Albert Tola, Collaborator: Thomas Sauerteig COSTUME Rebekka Dornhege Reyes COSTUME LABORATORY MANAGEMENT Esther Lüchtefeld ARTISTIC AND CHOREOGRAPHIC ASSISTANT Sonoko Kamimura
WITH
Diana Syrse (Soprano I), Ana Schwedhelm (Soprano II), Justus Wilcken (Baritone), the dancers Mani Obeya, Brittanie Brown, Cree Williams, Stella Zannou, Jakevis Thomason, Yuya Fujinami and the musicians of the Zafraan Ensemble Emmanuelle Bernard, Martin Posegga, Miguel Pérez Iñesta, Beltane Ruiz Molina, Clemens Hund-Göschel, Daniel Eichholz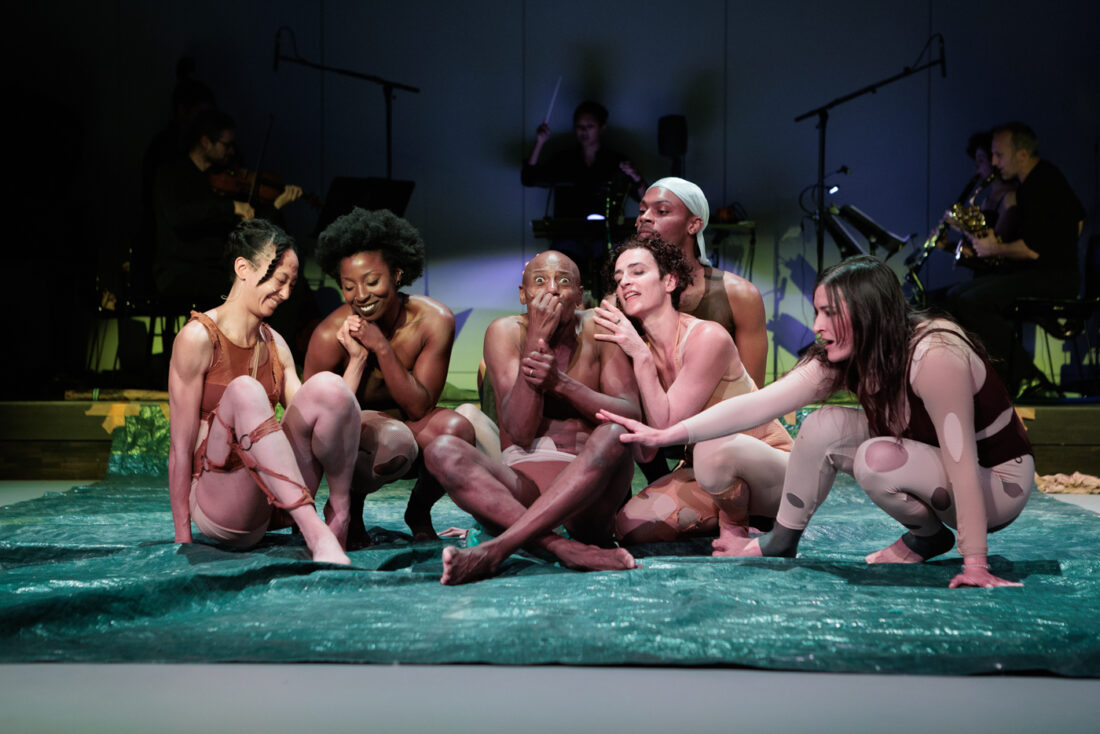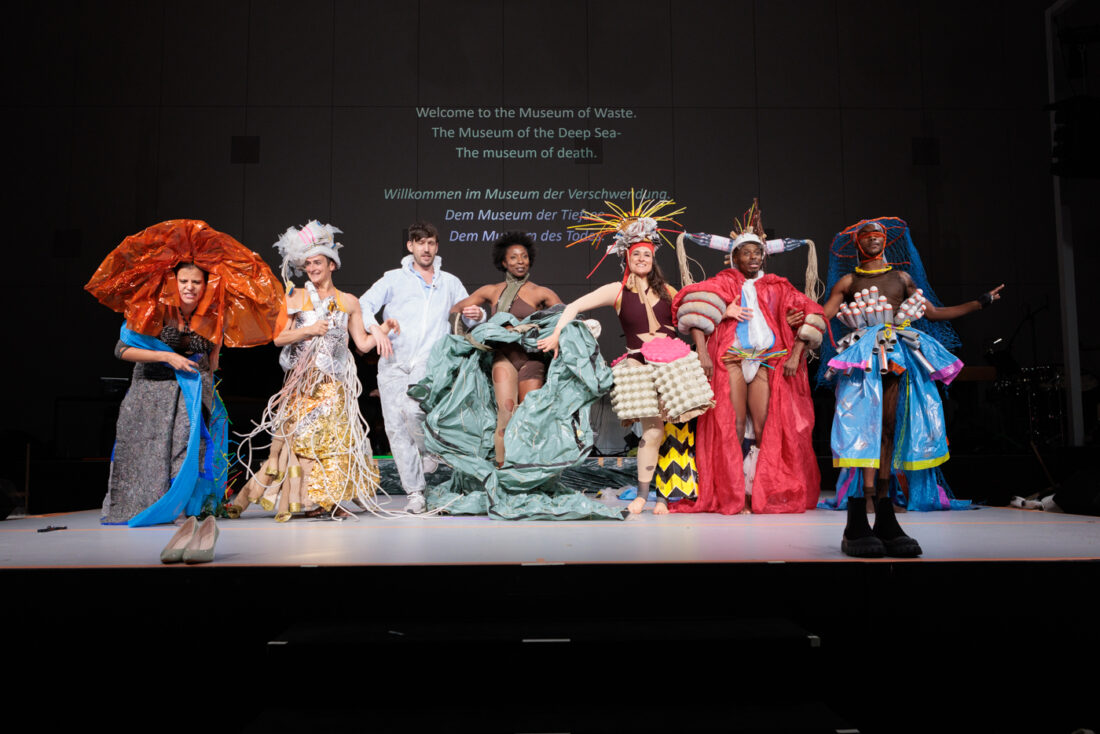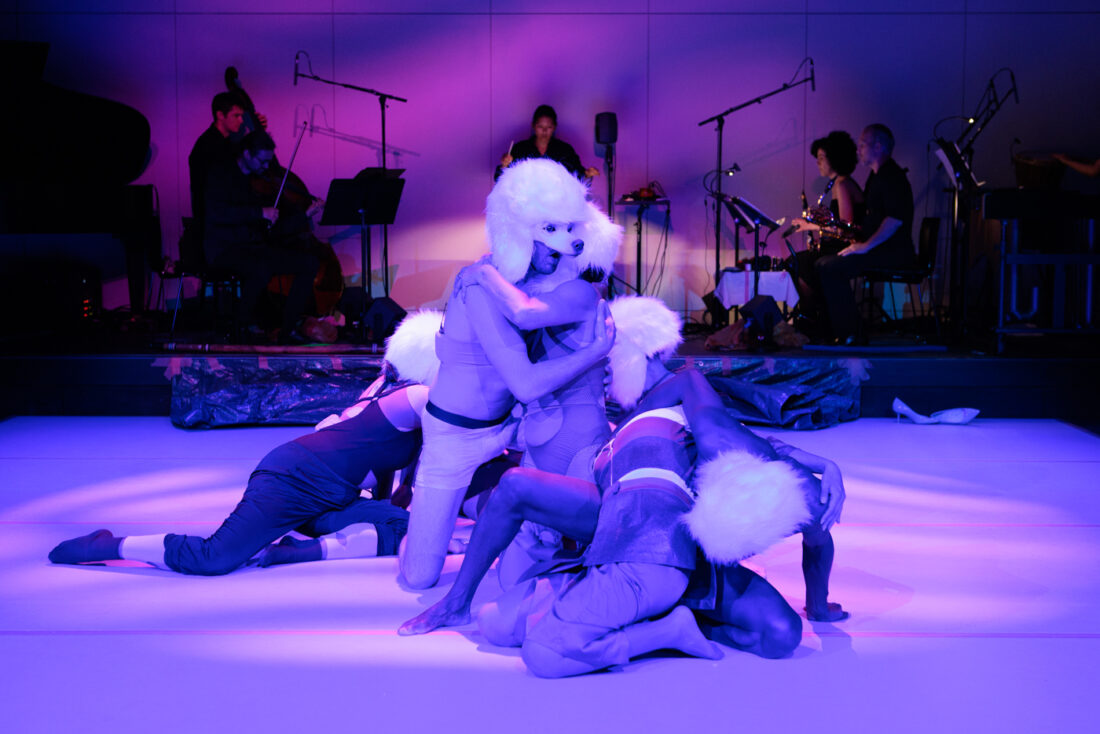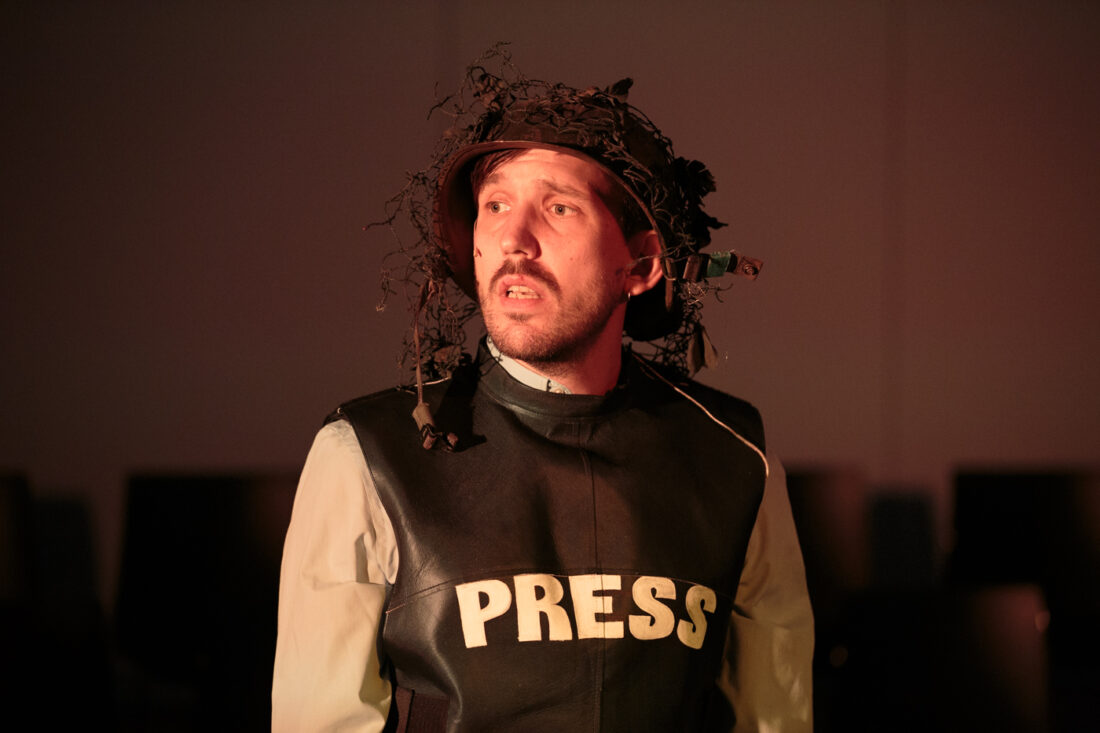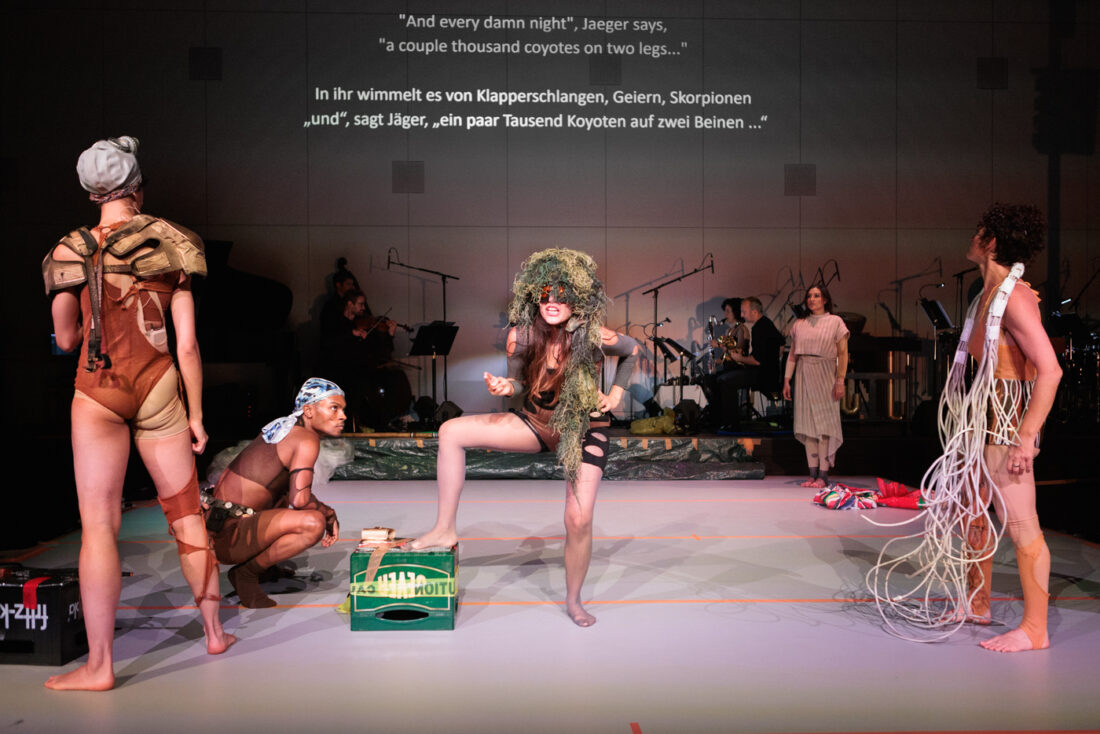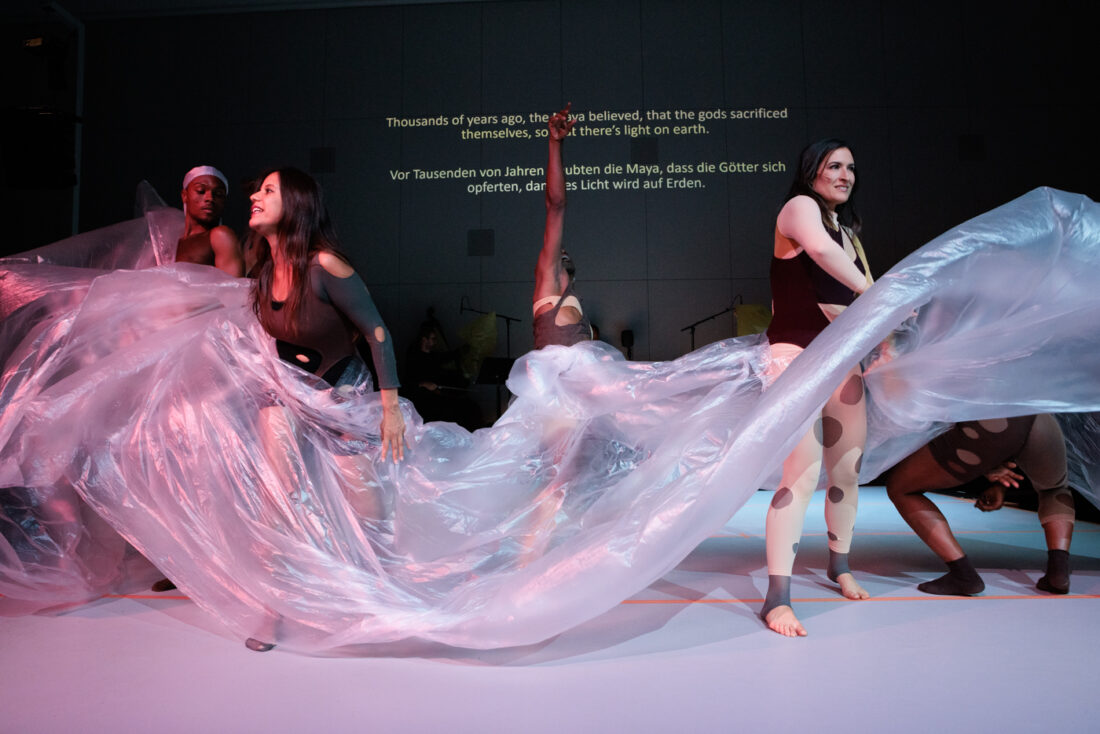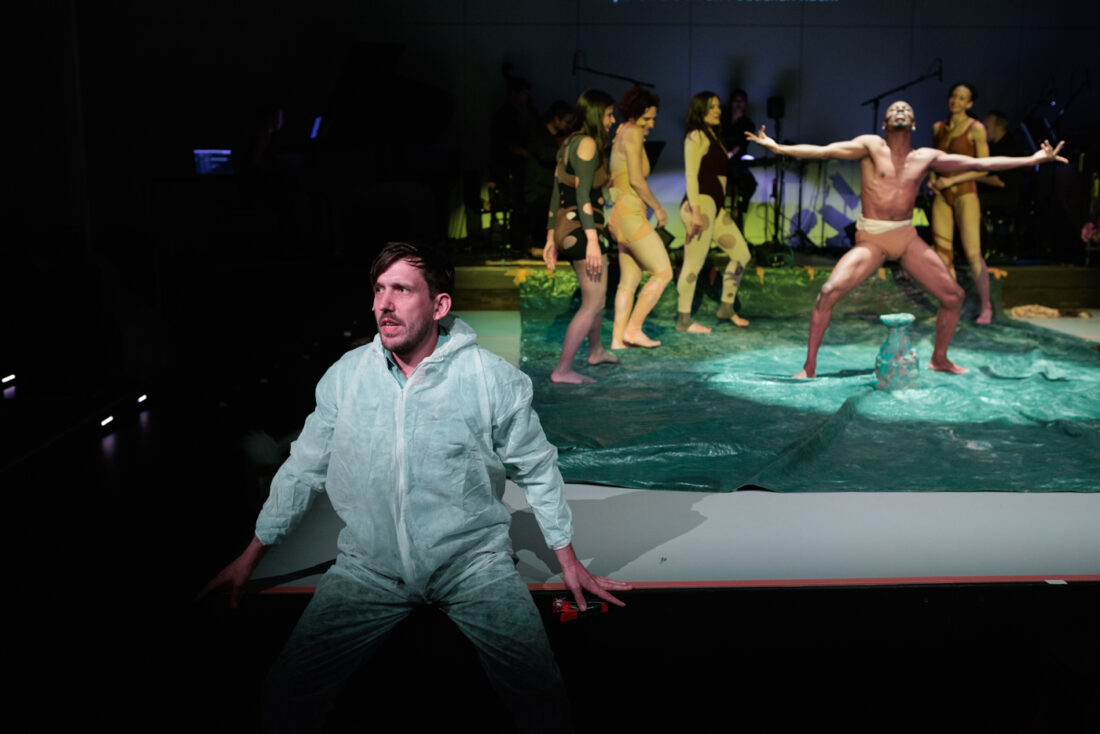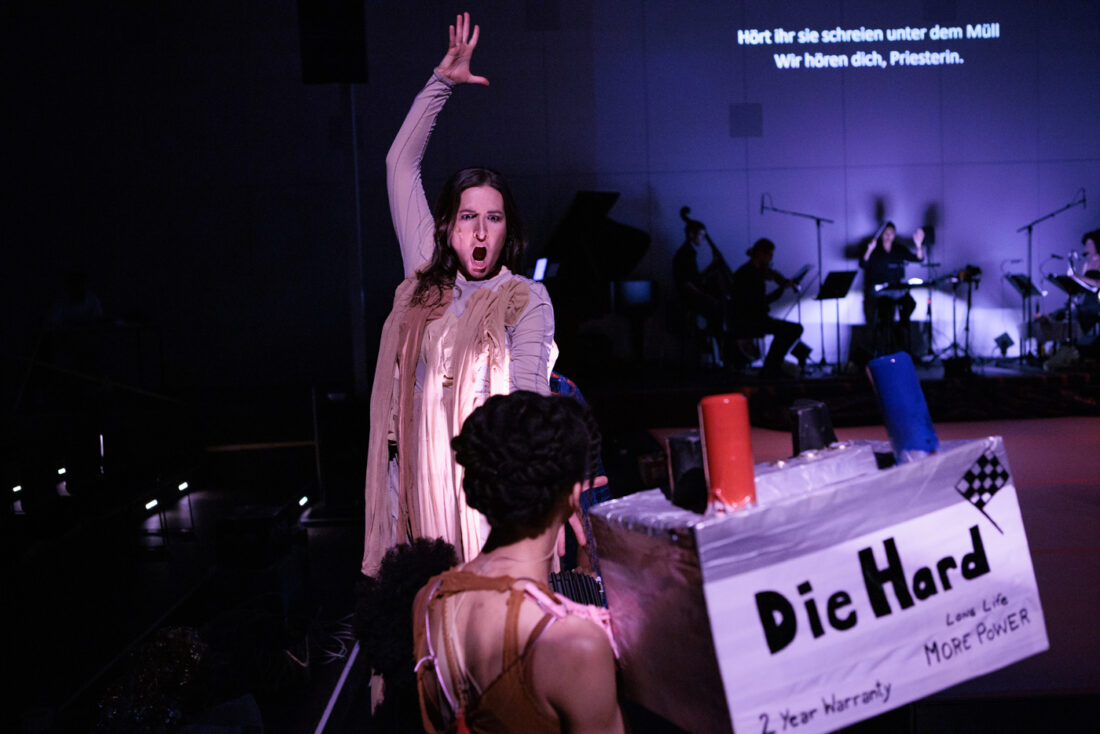 In German, Spanish, English and Nahuatl.
With subtitles in German and English.
World premiere on 21 Juli 2022 at Humboldt Forum. Until 5 August 2022.
A co-production of Neuköllner Oper and Stiftung Humboldt Forum

Tickets: 16 €/red. 8 €
available on the Website of
Humboldt Forum
Photo Production: © Thomas Koy
Photos Scene: © Philipp Plum