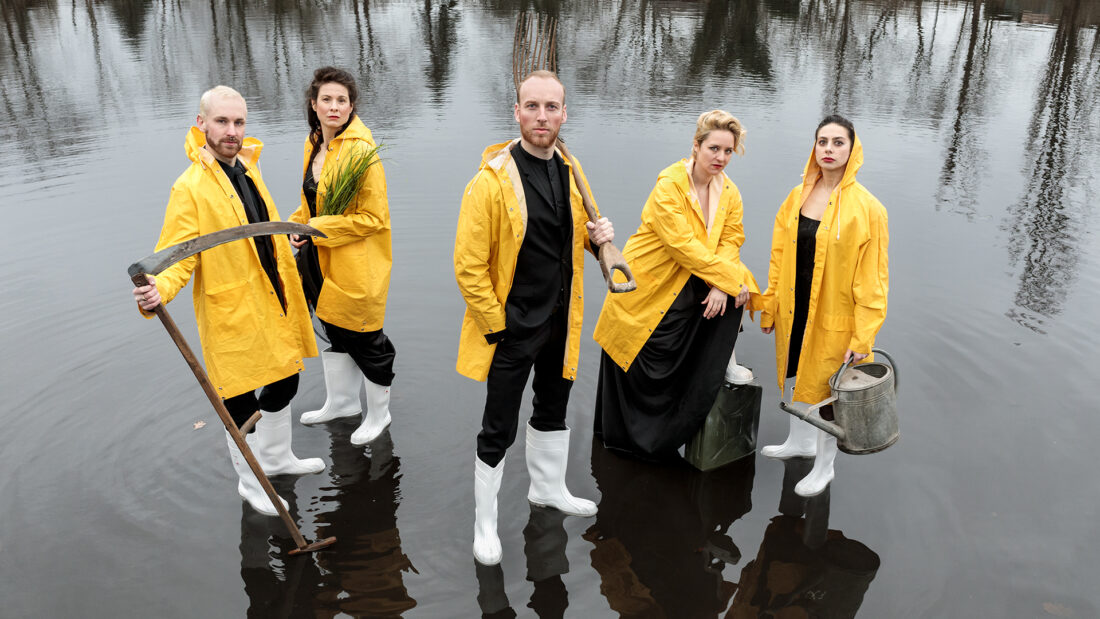 CRY ME A RIVER is all about saying goodbye to traditional behaviors and cherished comforts. Saying goodbye also means mourning, and that needs to be celebrated. Consequently, this evening will also take place in a former cemetery chapel. The Kiez-Kapelle on the grounds of the Prinzessinnengärten – the place between cemetery and urban agriculture right next to the Hermannstraße subway station – will be transformed into an undulating landscape full of whimsical objects, spatial installations and water rituals. 
Thoughtfully, yet with a lot of humor, THE PRESENT examines our present and develops a musical-theatrical evening of devotion between mockumentary, the cleansing of body, flooring and soul, early baroque choral music, Brahms' Requiem and Justin Timberlake.
With Music by Lucia Ronchetti, Robert Schumann, Justin Timberlake, Johann Sebastian Bach, Giovanni Legrenzi, Johannes Brahms, Ultravox, John Bennet, Heinrich Schütz, Franz Schubert, John Dowland, Johann Theile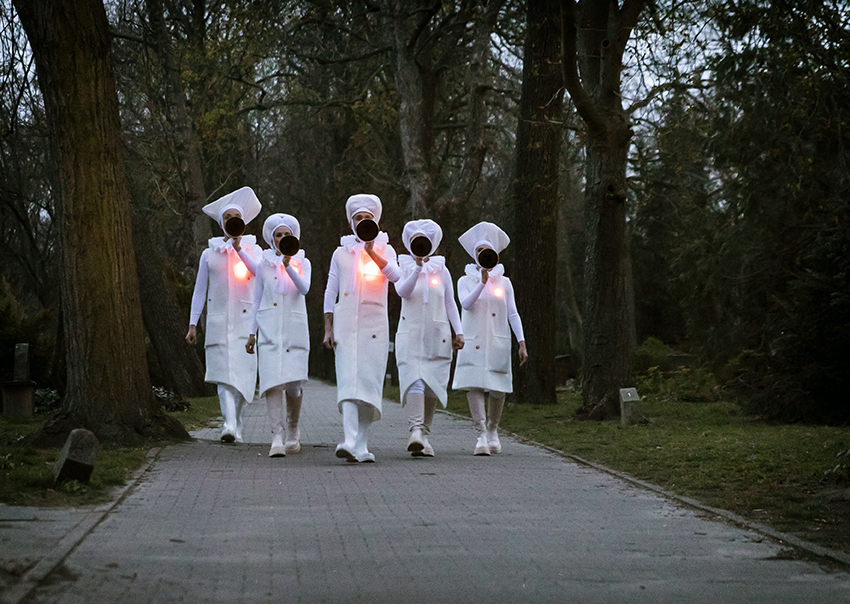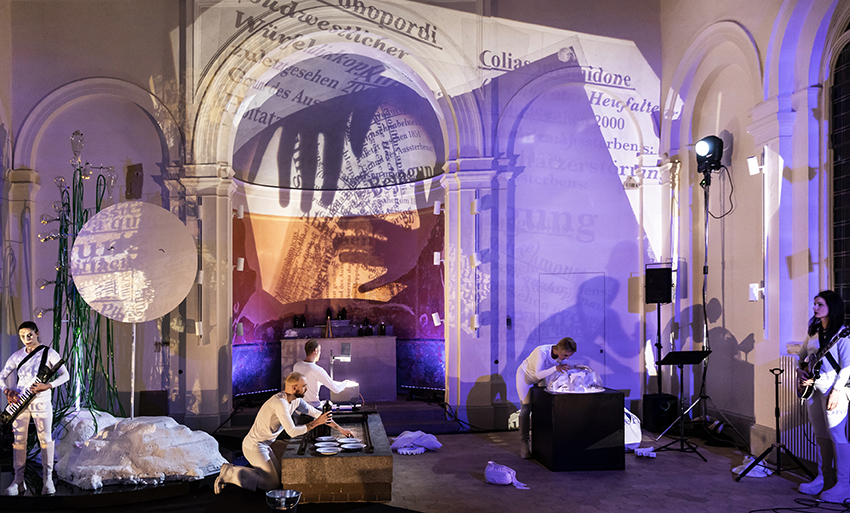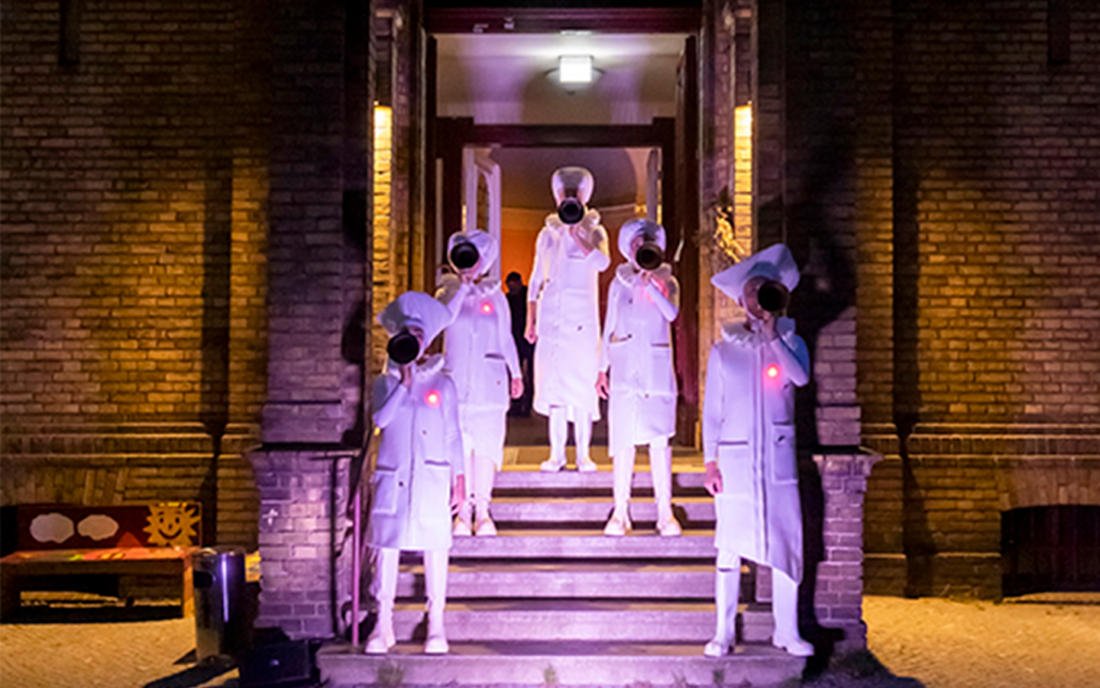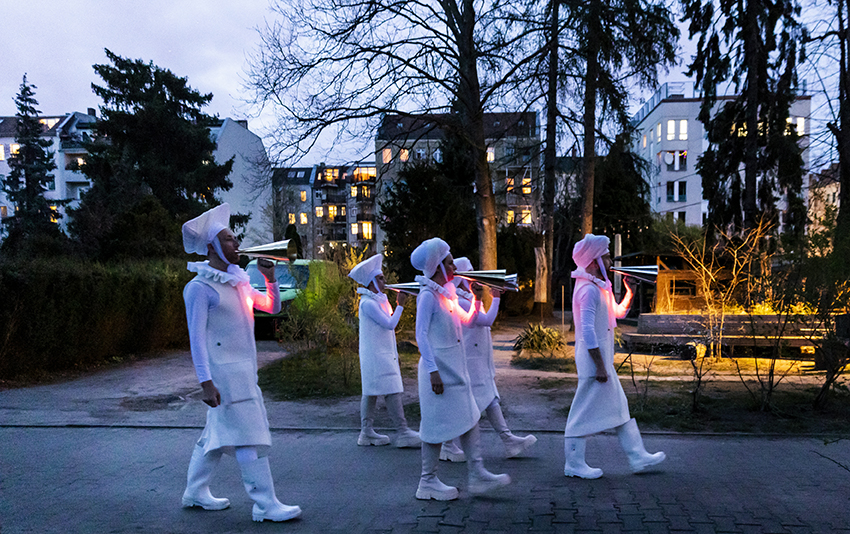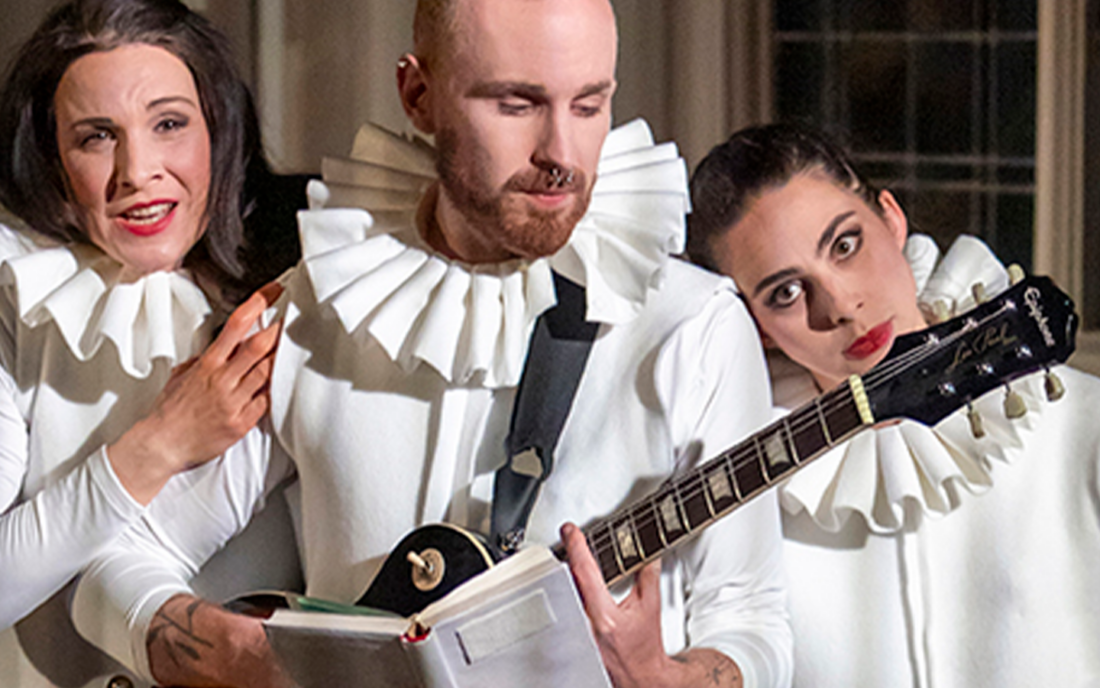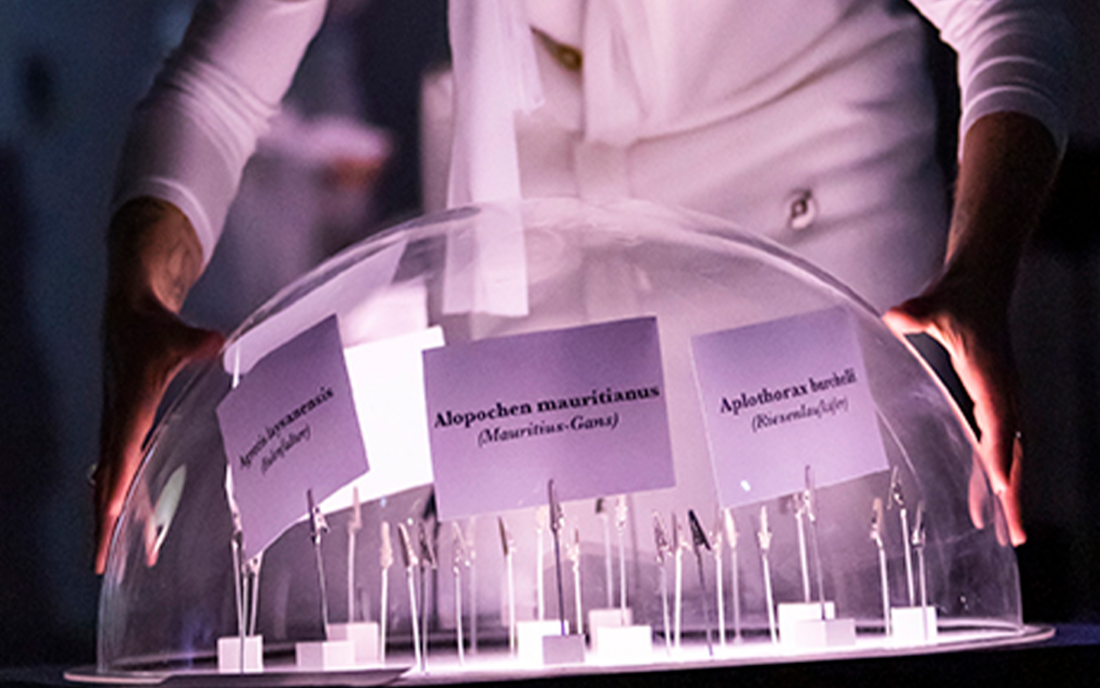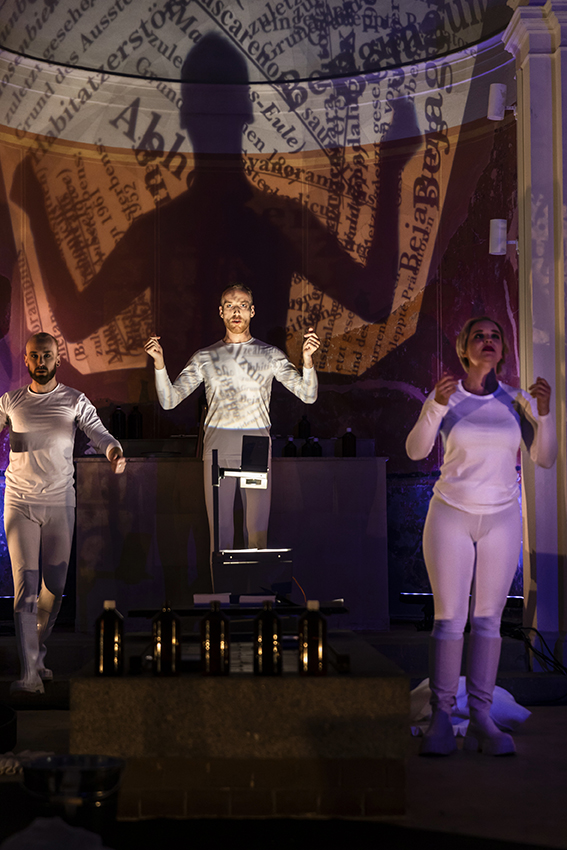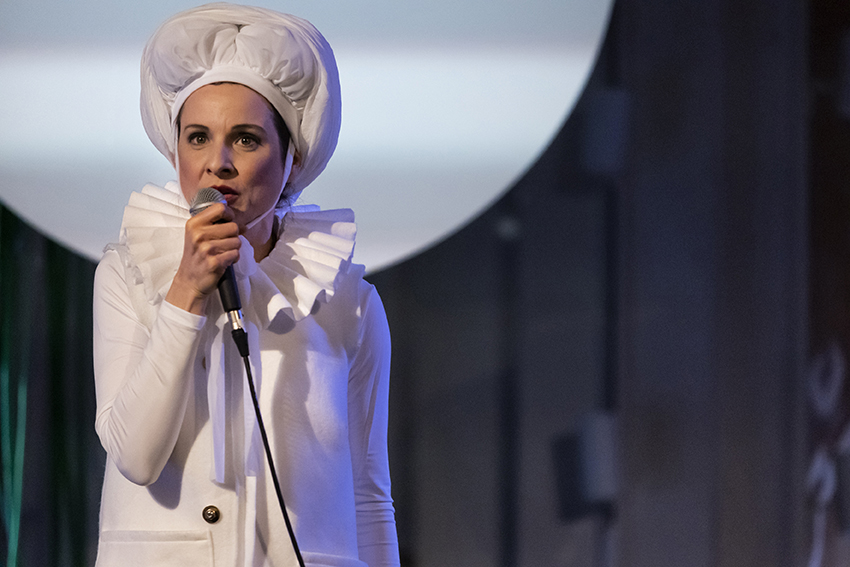 Foto: © Thomas Koy
The three ladies and two gentlemen of the solo vocal ensemble THE PRESENT have taken on a lot: In three parts from March to July, they invite you to save the world for a change – in places that are inextricably linked to Berlin's transformation and a new understanding of nature and the city. Working collectively with director and writer Therese Schmidt and set designer Hsuan Huang, they have created three musical evenings that confront the climate crisis with complete hubris and a twinkle in their eyes – whether those eyes are laughing or crying, only you can decide.
LOCATION
Kiezkapelle
Hermannstraße 102
12051 Berlin
WITH Florian Hille, Will Frost, Hanna Herfurtner, Amélie Saadia, Olivia Stahn
CONCEPT Hanna Herfurtner, Hsuan Huang, Amélie Saadia, Therese Schmidt, Olivia Stahn ARRANGEMENTS Amélie Saadia DIRECTION Therese Schmidt SET DESIGN Hsuan Huang DRAMATURGY Änne-Marthe Kühn
A production of Neuköllner Oper in cooperation with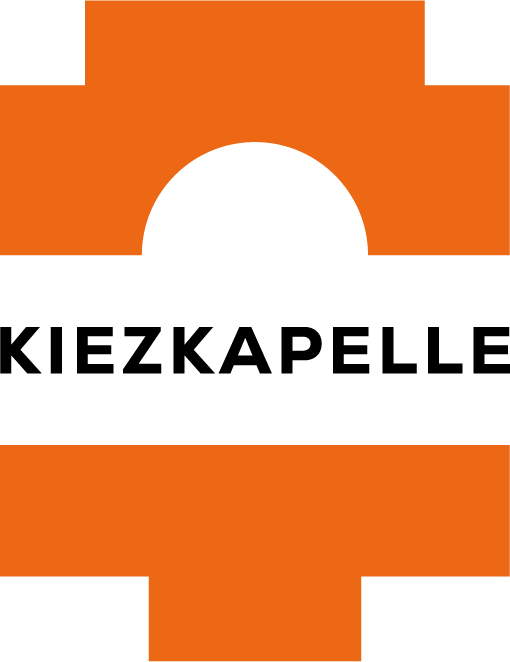 ---