The concert film for our joint production was made last late summer, when we adapted our successful production GIOVANNI. EINE PASSION together with the Stegreif Orchester adapted for a real (Neukölln) cemetery: A total of 18 cameras were in action in the Prinzessinnengärten at the New St. Jacobi Cemetery. Among them were body cams attached to the performers, bringing you right into the middle of the action, on the trail of the myth of Don Giovanni. The 70-minute film by Stephan Boehme was made in cooperation with EuroArts and rbb – and can now be found in the ARD Media Library.
Team
Neuköllner Oper, Musical Direction: Juri de Marco | Direction: Ulrike Schwab | Arrangements: Malte Schiller, Alistair Duncan, Bertram Burkert, Anna-Sophie Brüning, Juri de Marco & ensemble members of the STEGREIF.orchester | Musical Rehearsal: Anna-Sophie Brüning | Set Design: Pia Dederichs and Marina Stefan | Project Idea/Dramaturgy: Bernhard Glocksin. A production of rbb with EuroArts and Neuköllner Oper.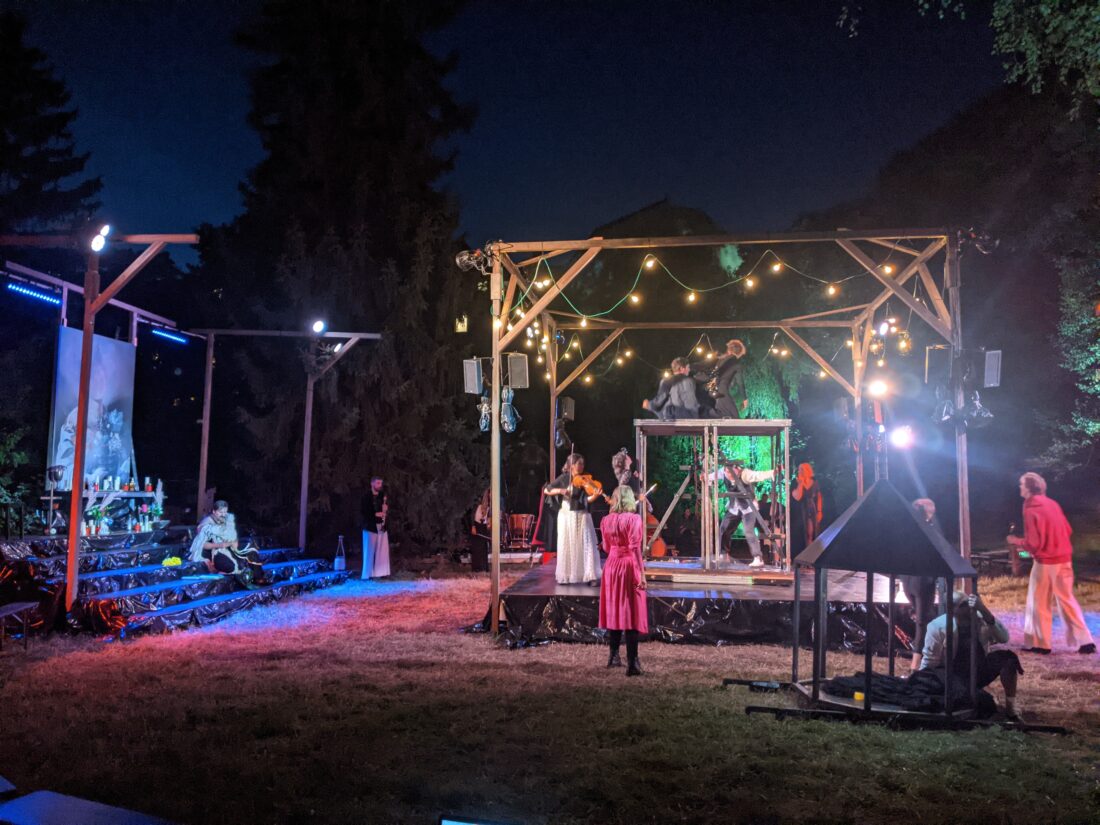 For those who want to experience the Stegreif Orchester live, we also recommend our third joint production: NEW SONGS FROM THE EARTH will premiere on Saturday, October 15, 2022!