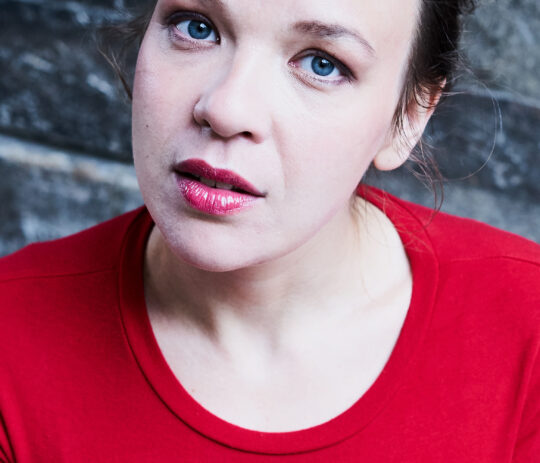 Änne-Marthe Kühn is a freelance dramaturg, librettist and producer. Her last engagements brought her to the Akademie der Künste Berlin, the Gare du Nord Basel and the Staatsoper Hannover, among others. As part of BTHVN2020, she published a compendium of contemporary choral works online and offline with the Chorakademie Dortmund. She currently works for the Neuköllner Oper Berlin, where she is responsible for program and play development and as an author for the production LILI.
Involved in
Music theater, meditation and new rituals: the first digital evening of the MOON MUSIC series with the STEGREIF.orchester and the Prinzessinnengarten Kollektiv.
Premiere on 17. January 2021.
To 18. January 2021.
The second part of our MOON MUSIC series with STEGREIF.orchester and Prinzessinnengarten Kollektiv Berlin. 
Premiere on 10. February 2021.
To 12. February 2021.
We have let go of the old, we have changed within ourselves. The interactive-performative journey in digital format that we embarked on with MOON MUSIC is now coming to a close. And this conclusion will be a very special one, because it does not end anything. Instead, we venture a new beginning….
Premiere on 11. March 2021.
To 13. March 2021.