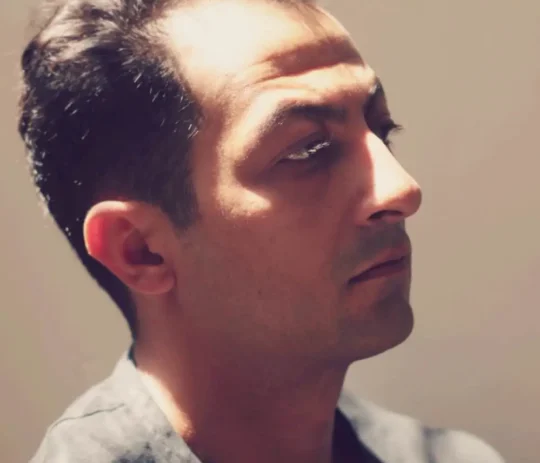 Arash Safaian is artist, composer and producer. He is the son of artist Ali Akbar Safaian, an important representative of Iranian modernism. Born in Teheran, he grew up in Bayreuth, where he was exposed to Richard Wagner's operas at an early age. Alongside his interest in music, painting and sculpture shaped his childhood and youth. He studied painting at the Academy of Fine Arts in Nürnberg and showed his series of pictures in solo and group exhibitions, before moving to the Munich College of Music and Drama to study composition. There he studied with Jan Müller-Wieland and Pascal Dusapin and film music with Enjott Schneider. He has made his mark as a composer with orchestral works, ensemble pieces, film music and operas – in New York ("on the beach") at the Baryshnikov Arts Center, in Berlin ("Der Schuss 2-6-1967") at Oper Neukölln and in Munich ("At Stake") at the Opera Biennale. Safaian has won the Composition Prize of the Reinl Foundation in Vienna, the Günther Bialas Prize, Bavaria's e-on Arts Prize and the ECHO:KLASSIK 2017 for his Piano Concerto Cycle "ÜberBach" and Bavarian Filmprice 2019 for Best Filmmusic for his LARA-Score and Piano Concerto. He has held scholarships from the Villa Concordia Bamberg, the City of Munich and Cité des artes Paris.
Involved in
June 2, 1967. An evening in Berlin. The city in uproar. A couple amidst the turmoil. He's carrying a banner under his arm, she's carrying a child in her belly. He wants to stay just a little while longer. She goes home and waits for her husband all night…World Premiere June 14, 2017
Premiere on 02. June 2017.
To 08. July 2017.