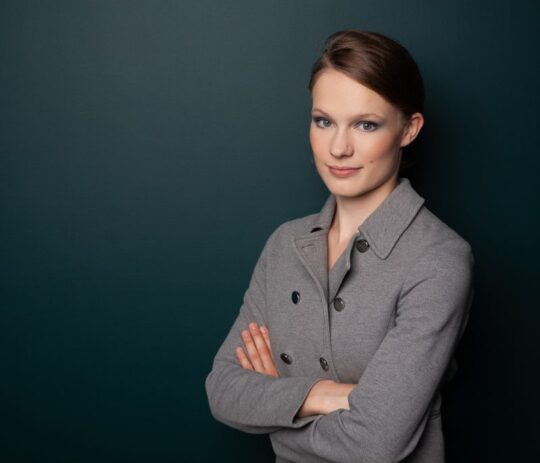 Carlotta Rabea Joachim was born in 1995 in the Ruhr area. At the age of
she received her first composition lessons from Prof. István Nagy.
with Prof. István Nagy. She completed her junior studies at the HfM
Detmold with Prof. Martin Christoph Redel, followed by her
bachelor studies at the Folkwang UdK Essen and her master studies
with Prof. Dieter Ammann (Lucerne) and Prof. Moritz Eggert
(Munich). She won, among others, the national prize at Jugend komponiert
and the Opus One Competition of the Berlin Philharmonic.
Her ensemble, orchestral and opera works have been premiered in
have been performed at home and abroad.
Involved in
What would the city be without a Google campus, and what would Kreuzberg be without a few people who have little sympathy for it?
Premiere on 14. February 2020.
To 19. May 2020.