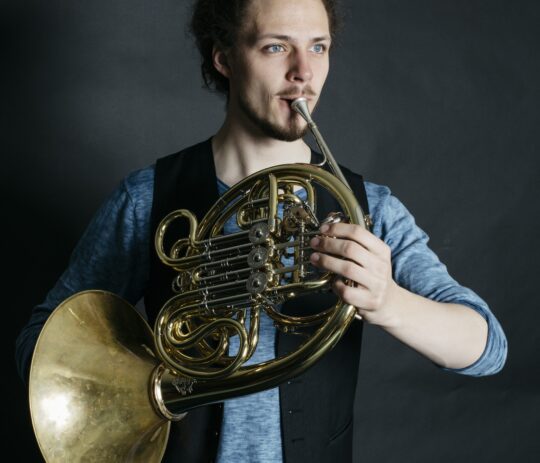 Juri de Marco is the founder and artistic director of the genre-free STEGREIF.orchester in Berlin, which plays by heart and without a conductor, reinterpreting, arranging and improvising classical works. Passionate from an early age about changing the stagnant classical music scene, he studied classical horn in Berlin and jazz trumpet in Leipzig in his own unique way. Freelance, he works as a composer and presenter. Today, at the age of 28, he asks himself how music can sensitize the world for sustainability, inclusion and inner development.
Involved in
A passion in which Mozart meets improvisation, electro and traditional Spanish music.
Premiere on 10. October 2019.
To 10. October 2019.
Music theater, meditation and new rituals: the first digital evening of the MOON MUSIC series with the STEGREIF.orchester and the Prinzessinnengarten Kollektiv.
Premiere on 17. January 2021.
To 18. January 2021.
The second part of our MOON MUSIC series with STEGREIF.orchester and Prinzessinnengarten Kollektiv Berlin. 
Premiere on 10. February 2021.
To 12. February 2021.