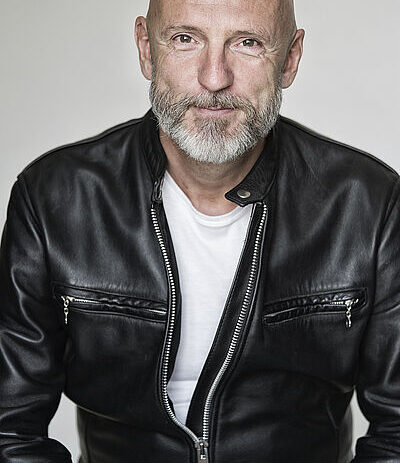 After training as an editor and studying theater studies, art history and philosophy in Munich, Robert Lehmeier completed a traineeship at the Komische Oper Berlin and worked in the following years as assistant to Harry Kupfer in Bayreuth ("Der Ring des Nibelungen"), among other places. As artistic production manager he supervised the musical "Elisabeth" at the Vereinigte Bühnen Wien for two years.
Since 1994 Robert Lehmeier has been working as a freelance director. His productions have been seen in Berlin, Munich, Hamburg, Vienna, Barcelona, the Netherlands, Braunschweig, Mainz, Schwerin, Osnabrück, Dresden and Wiesbaden.
In the field of opera, in addition to the classical repertoire of the 19th and 20th centuries (with an emphasis on the Slavic and French repertoire), he has staged numerous premieres and first performances. For example, during his time as head of the theater in Stralsund/Greifswald, he brought Aulis Sallinen's "The Palace" (libretto by Irene Dische and Hans-Magnus Enzensberger) to its German premiere at the 1998 "Nordischer Klang" festival. In 2002, his world premiere production of Hans-Jürgen von Bose's Kafka opera "K-Projekt 12/14" opened the Munich Opera Festival.
In Berlin, Robert Lehmeier regularly develops new opera material together with the Neuköllner Opera. Angela – a national opera" (Schwemmer / Frowin) about the chancellor candidate Angela Merkel received international attention. This was followed by "Friendly Fire" (Arp / Bisowski), "Moshammeroper" (Nellison / Hammerthaler), and "Fanny und Schraube" (Müller Wieland / von Baulitz) In cooperation with the Kurt-Weill-Fest Dessau he staged "Bordello Ballade" (Eggert / Franzobel).
His new version of "Cosi fan tutte" for ten men was invited to the Wiener Festwochen and shown in a new production at the Deutsches Schauspielhaus in Hamburg. This production made guest appearances in Switzerland and in Barcelona (Gran Teatre del Liceu).
Robert Lehmeier was nominated for his libretto adaptation of "Cosi fan tutte" in the annual poll of "Theater heute" in the category "best German-language play", "Ariadne auf Naxos" and "Werther" in the critics' poll of "Opernwelt" in the category "best production/direction" and Gurlitt's "Wozzeck" in the category "best performance". "The Czarevich" received an award from Bayerischer Rundfunk.
In the field of musicals and operetta, Lehmeier has staged Viennese and French operetta of the 19th century, in addition to the American repertoire (Bock, Rodgers and Hammerstein, Kander/Ebb, Bernstein). "Die Fledermaus" was seen in two productions (Nationale Reisopera Enschede and Mainz). Recently, he has been increasingly involved with Franz Lehar ("Giuditta," "The Tsarevich," "Count of Luxembourg").
Since 2011, Lehmeier has been on the management team of Umculo/Cape Festival, which aims to reposition opera in South Africa (www.umculo.org). Purcell's "King Arthur project" in 2011, which he worked on with soloists and 200 young people in townships of Cape Town, was followed by his production of Purcell's "The Fairy Queen," which premiered at the UJ Theatre Johannesburg and the Joseph Stone Theatre in Cape Town in spring 2012 and was revived in 2013. In spring 2015, "Comfort Ye" premiered at Artscape in Cape Town, a new opera with music by Handel and Cathy Milliken, for which Lehmeier also wrote the libretto. "The Marriage of Figaro" followed in 2016 in collaboration with North West University Potchefstroom. In September 2018, "Romeo's Passion" premiered at the Hillbrow Theatre in Johannesburg, again with a libretto by Lehmeier (composition by Cathy Milliken).
"Comfort Ye" was awarded the Yam Award (Jeunesses Musicales/Reseo) in the category "Best opera for young audiences" in 2015. In 2019, the Milliken/Lehmeier team won the Yam Award for the second time with "Romeo's Passion," also in the "Best opera for young audiences" category.
"Umculo" is also the winner of the 2019 International Opera Award in the Outreach and Education category.