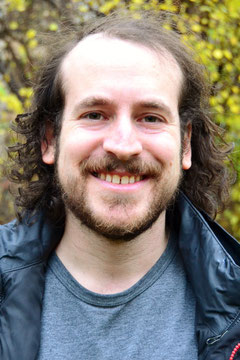 Yuval has lived in Berlin since 2006, where he graduated with a diploma in media music composition from the Hanns Eisler Academy of Music. Before that, he did his bachelor's degree in contemporary composition at the Koninklijk Conservatorium in The Hague.
In addition to theater and film music, Yuval also composes concert pieces. He won the audience award of the Arena Theater Festival in Erlangen (2010) with the experimental piece SOUPVERSION. BATMAN AT THE CHECKPOINT with the original soundtrack by Yuval won the Today Award of the Berlinale 2012. He is a laureate of the Berlin Opera Award 2016 with the piece POST NUCLEAR LOVE.
Since September 2016, Yuval is the musical director and composer of the Young Ensemble of the Neuköllner Opera. The piece ORPHEUS OPTIMAL was invited to the Theatertreffen der Jugend 2019.
Involved in
An evening of failures large and small, setbacks and of dealing with grief – we follow Orpheus into the realm of the dead and save what can be saved.
Premiere on 31. May 2019.
To 31. May 2019.
Performing a play about the war and actually only singing Abba?. Dig into the rubble and come across Atlantis. In the middle of Berlin.
Premiere on 18. October 2019.
To 26. October 2019.
A musical tutorial for all those who tend to losing it from time to time. Music theatre of the Young Ensemble of the Neuköllner Oper
by Yuval Halpern (music), Felix Krakau (text), Bjørn de Wildt (director).
Premiere on 27. October 2020.
To 28. October 2020.