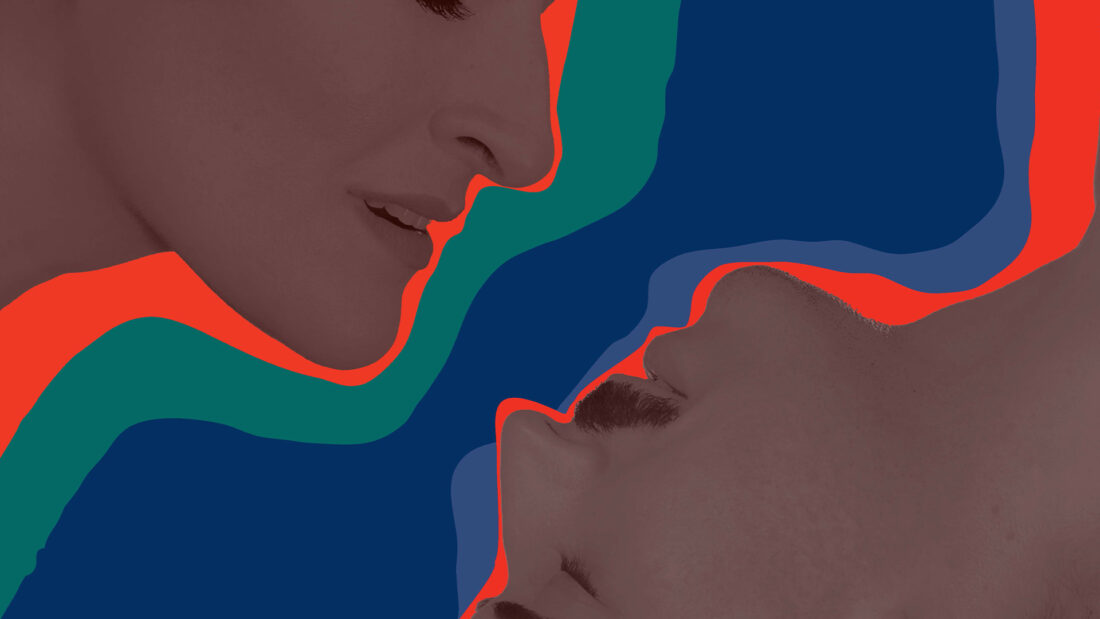 What does love mean? What, sending music into the world? Is there such a thing as destiny that connects the two?
Bésame mucho – how do we want to translate that: Kiss me often, kiss me hard, kiss me always? – is the hit song that a young Mexican pianist and composer made from a melody line by a Spanish piano virtuoso and composer. Since then, it has been sung around the world by Nat King Cole, Frank Sinatra, the Beatles, Placido Domingo, Diana Krall and countless others. But who were Consuelo Velázquez (1916-2005) and Enrique Granados (1867-1916)?
Granados died the year Velázquez was born. He drowned with his wife in the waters of the English Channel; neither has found a grave to this day. A German U-boat torpedoed the ferry on its way home from the glorious premiere of his opera Goyescas at the New York Met. Had Granados anticipated his own death when he wrote that farewell scene in the opera finale, and from which the young Mexican formed Bésame mucho 20 years later?
Our Spanish-German chamber play follows the life traces and love stories of two fascinating composer personalities who never met and yet are connected in many ways. And it embraces us with the great feelings of the Spanish late romantic piano music of Enrique Granados and the Mexican hits and boleros of Consuelo Velázquez, played live and expanded by sound collages between Atlantic ocean depths and the afternoon heat in Mexico City.
ARRANGEMENTS AND COMPOSITION Malte Giesen IDEA AND TEXT Albert Tola and Bernhard Glocksin DIRECTION Ana Cuéllar MUSICAL DIRECTION/PLAYER Danai Vritsiou DESIGN Elionor Sintes DRAMATURGY Giulia Fornasier
WITH Christian Camino (Granados a.o.) and Ana Schwedhelm (Velázquez a.o.) as well as Danai Vritsiou (piano a.o.) and Lukas Fröhlich/Fabian Engwicht (trumpet a.o.)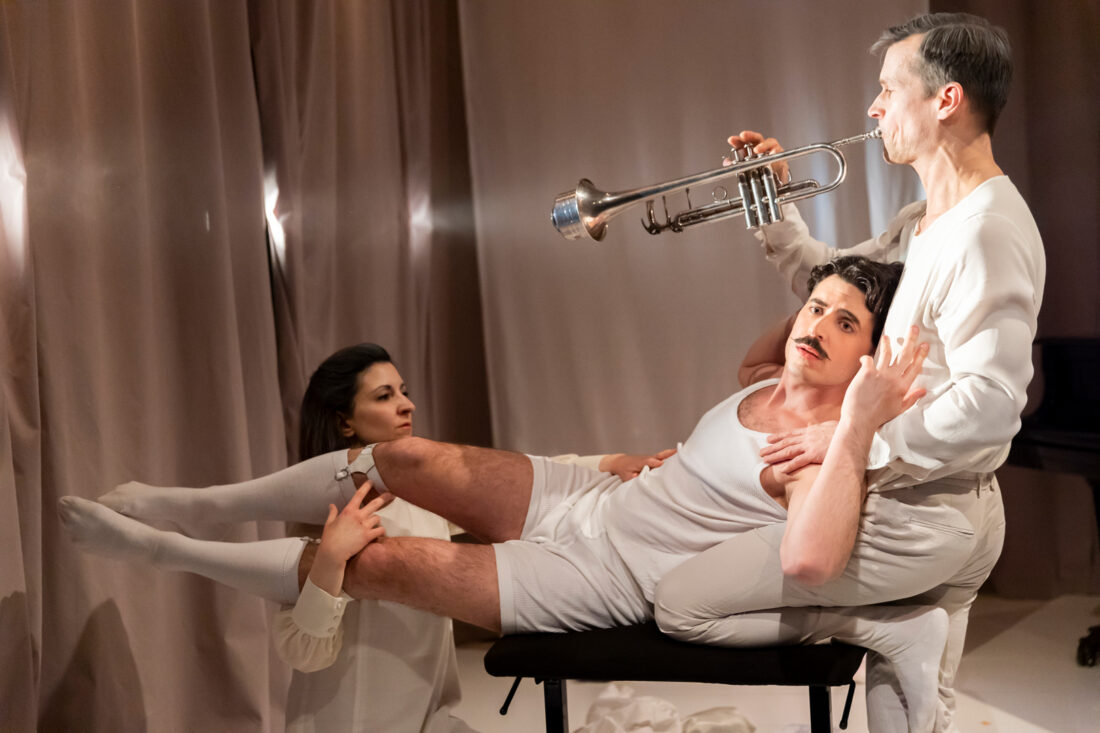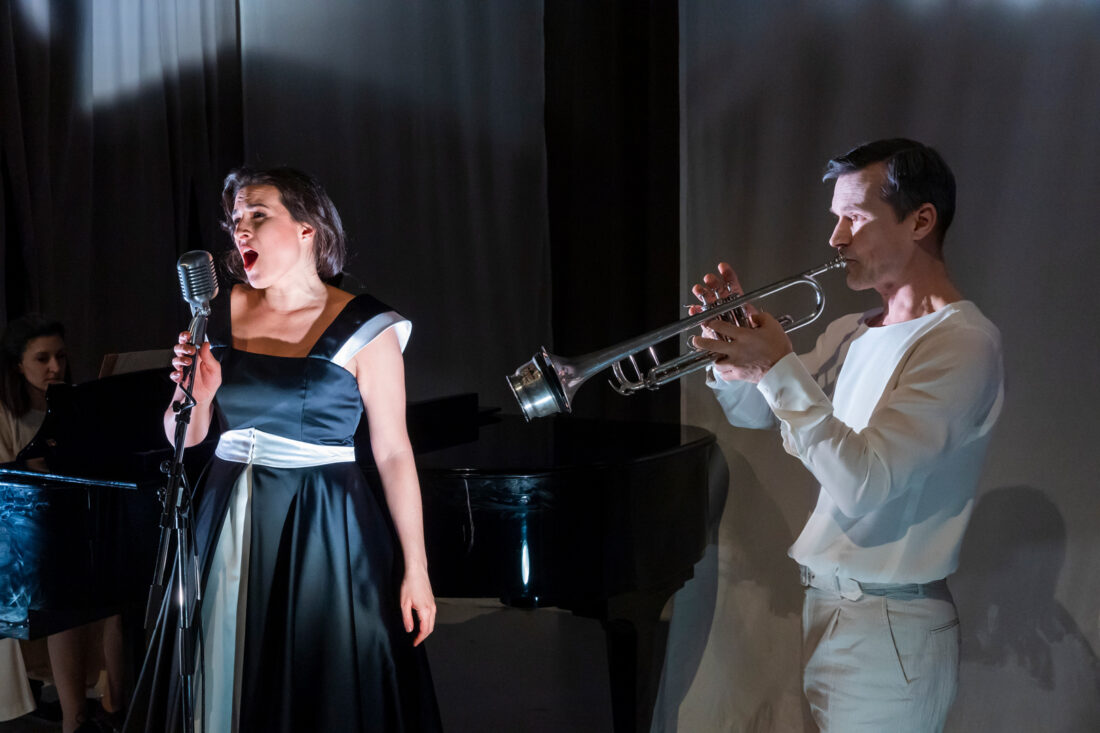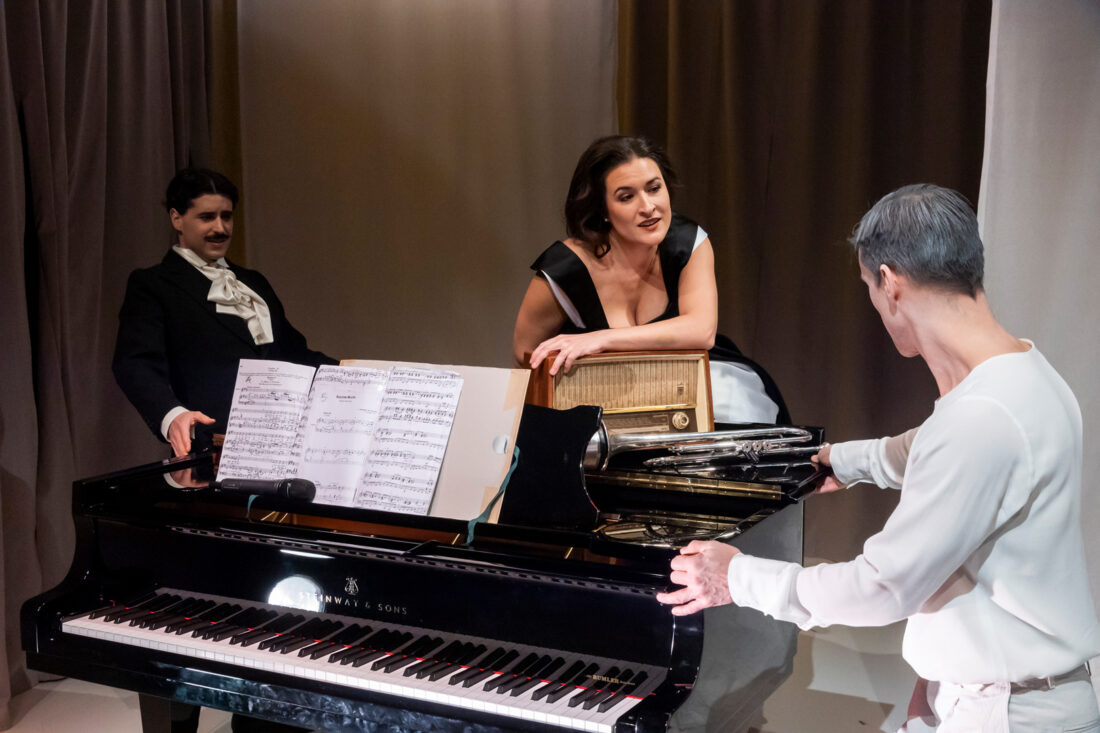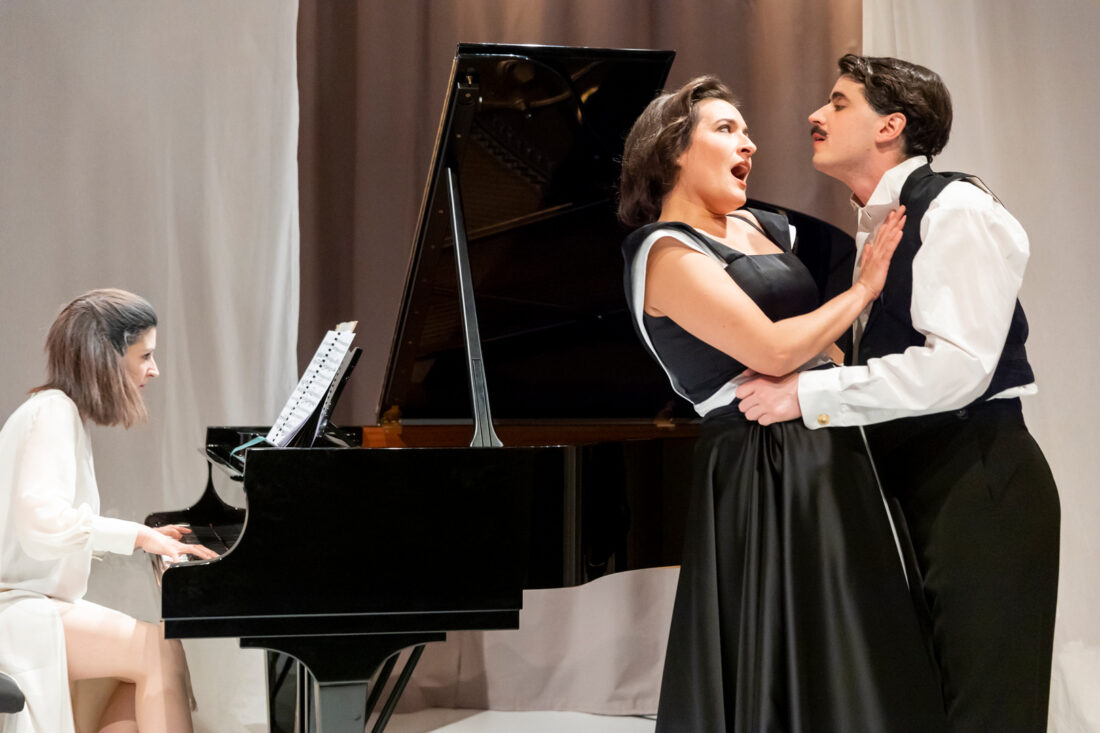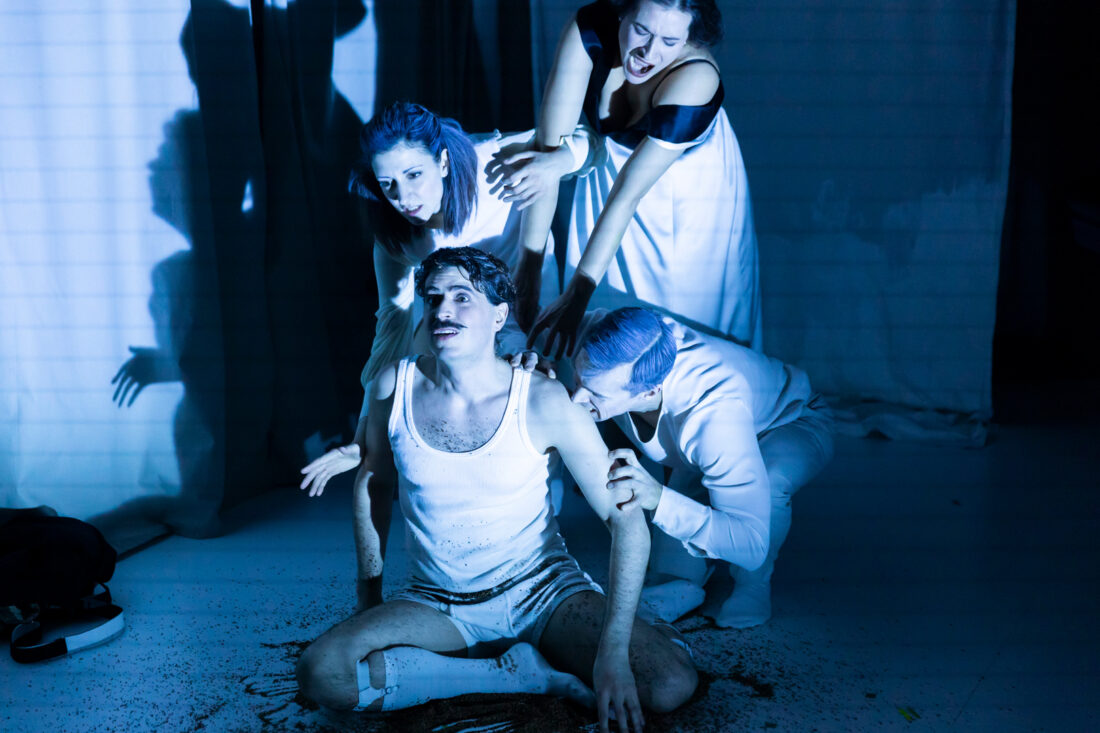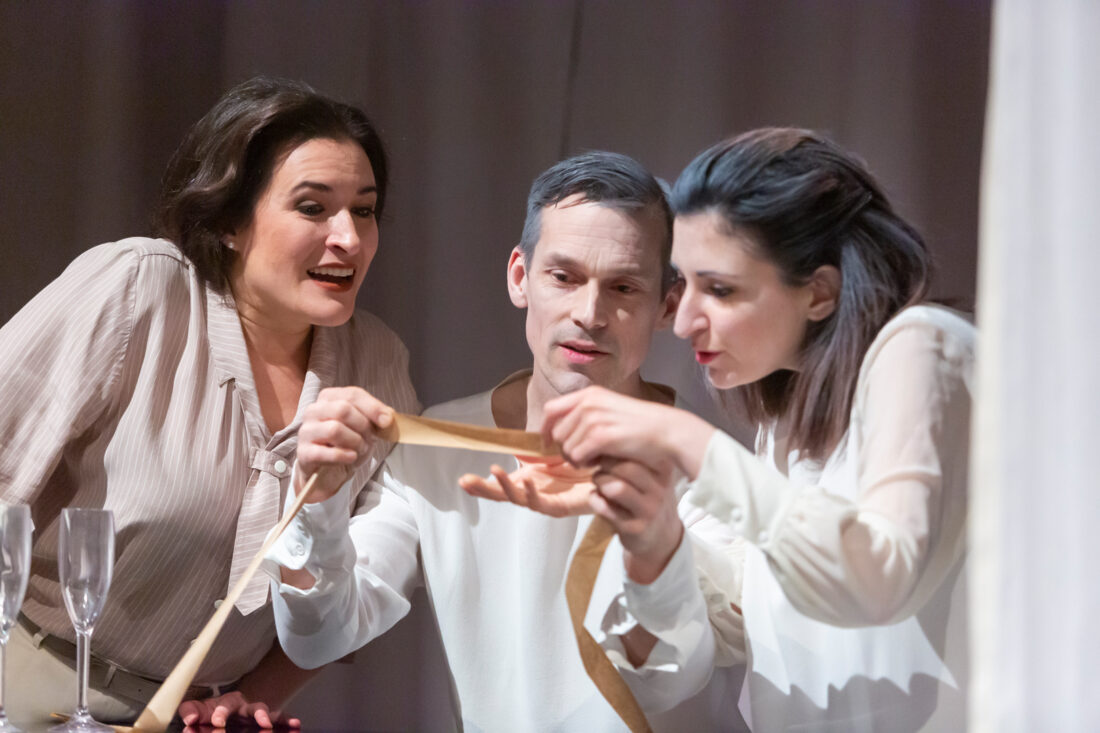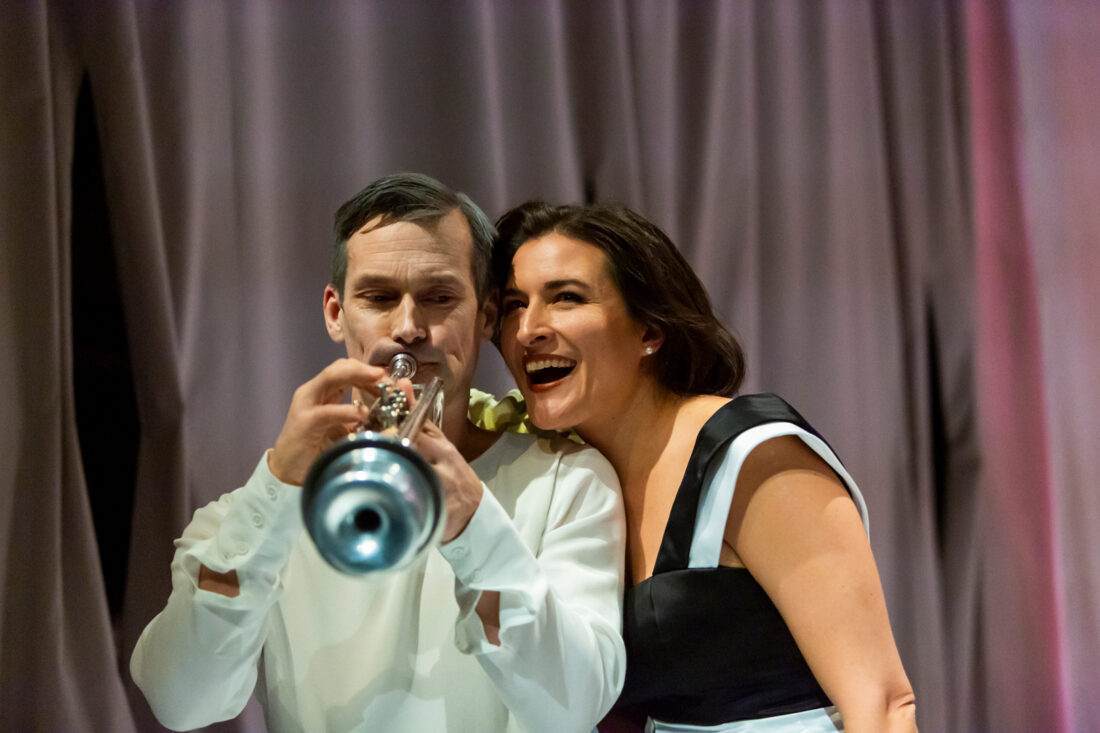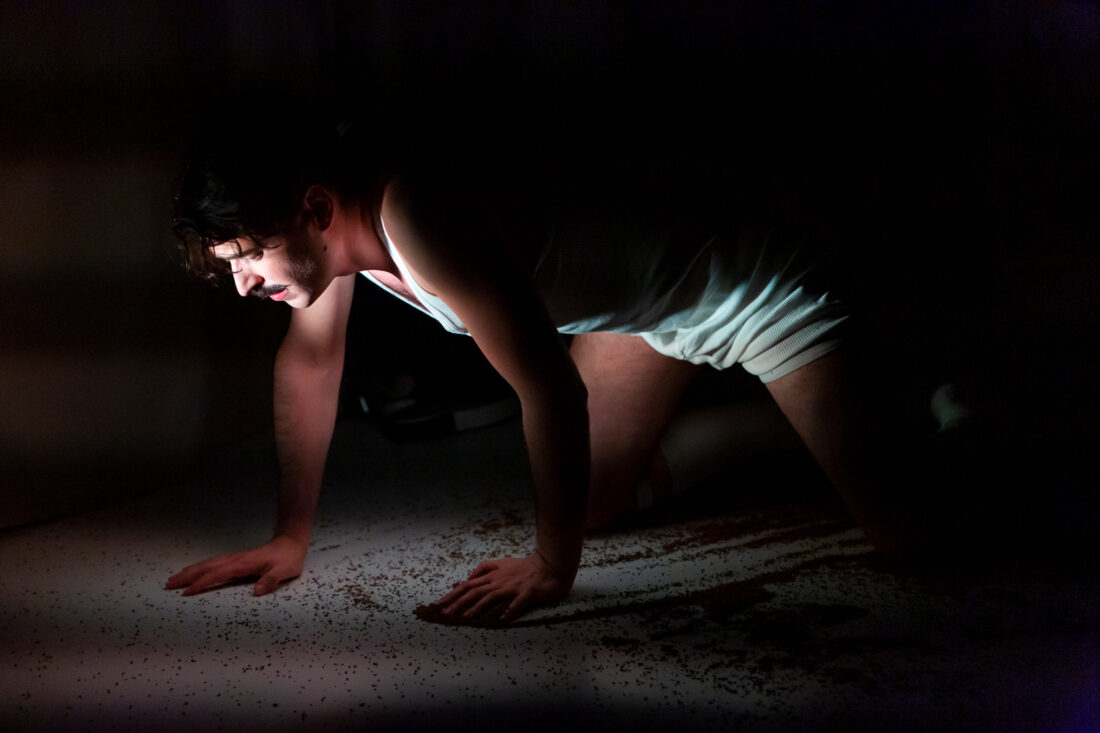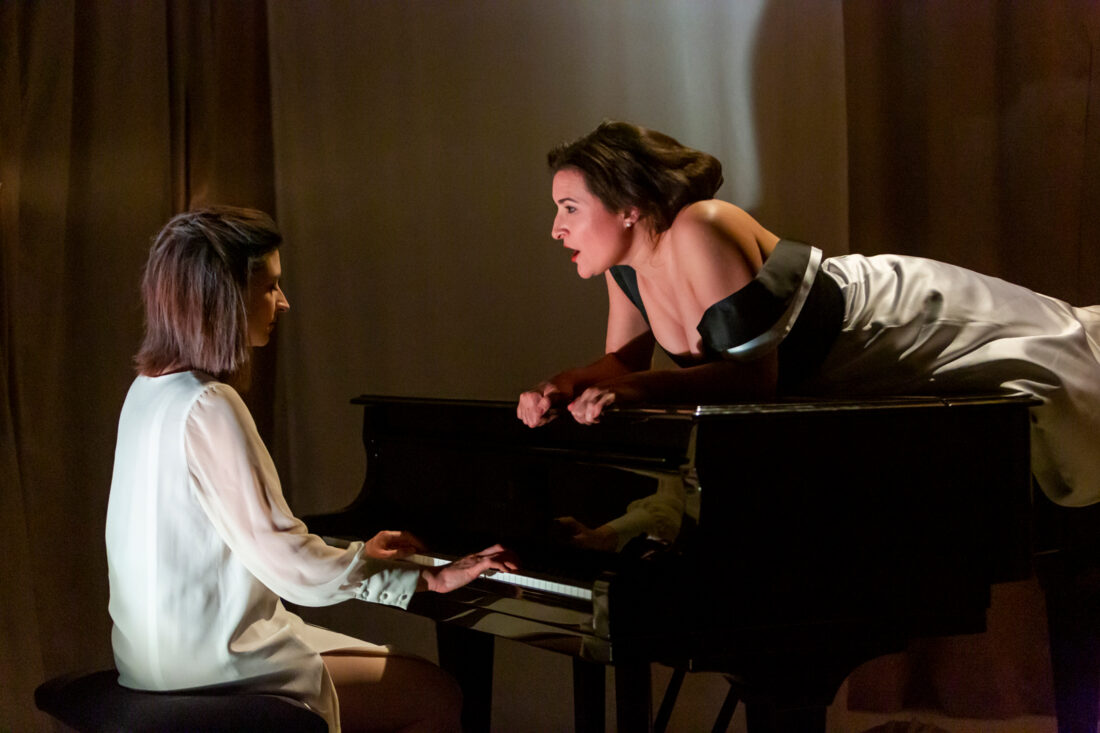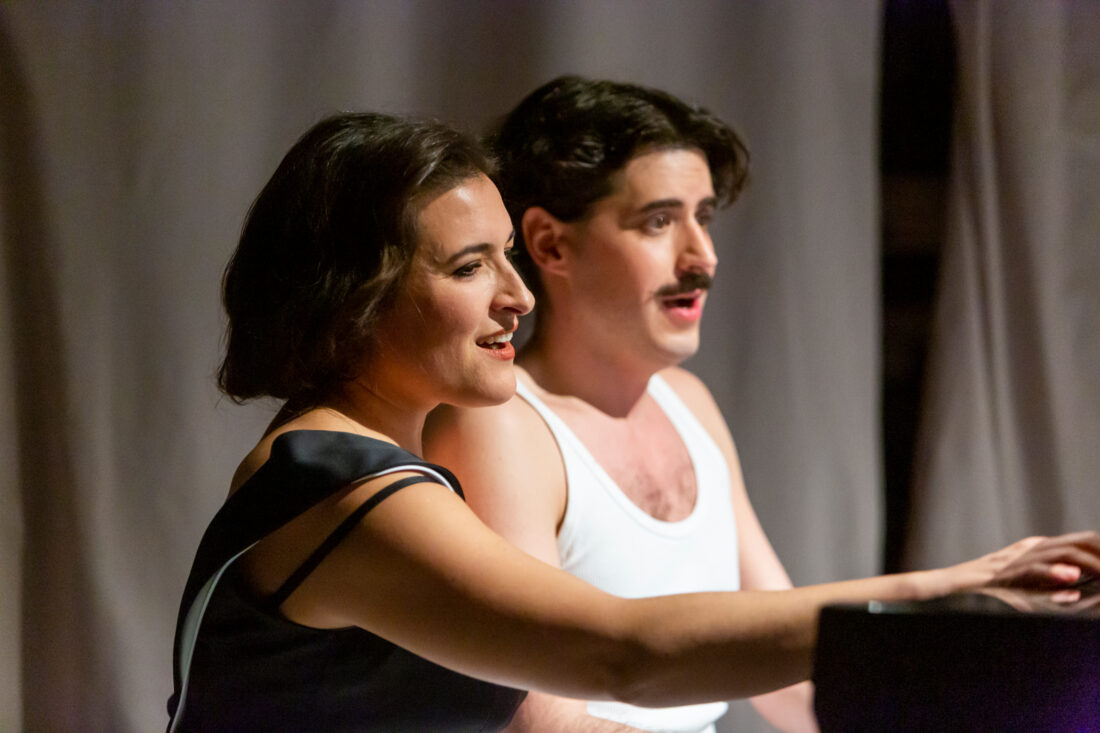 Next dates
| | | | |
| --- | --- | --- | --- |
| Fri | 06.10. | 20:00 | Limited tickets may be available at the box office |
| Sat | 07.10. | 20:00 | Limited tickets may be available at the box office |
| Sun | 08.10. | 20:00 | Limited tickets may be available at the box office |