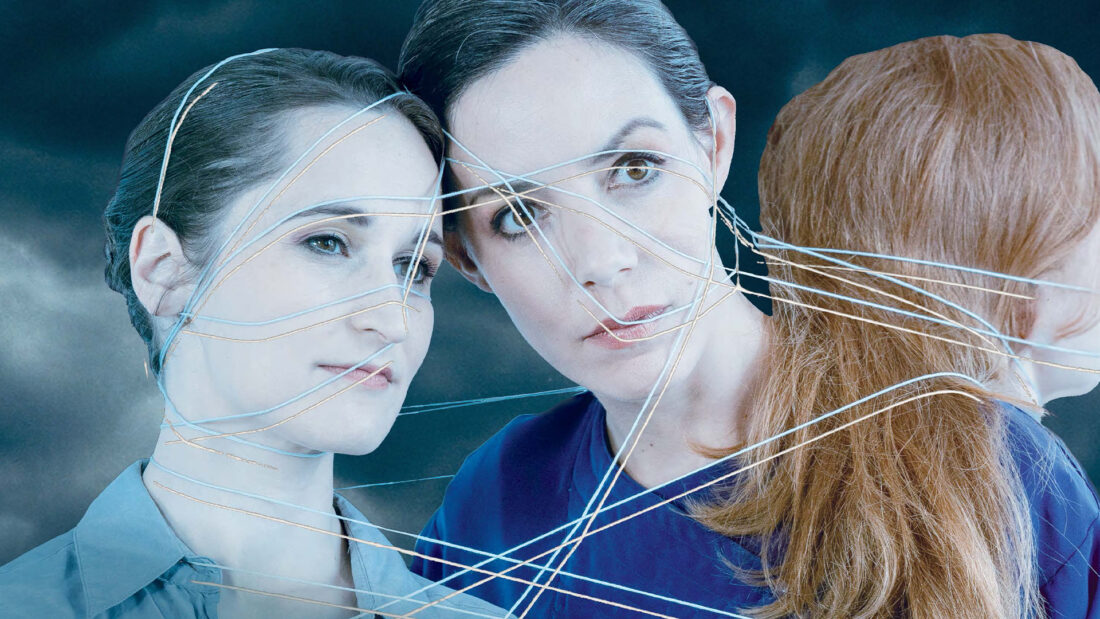 Come in and take part in the future ritual of the goddesses of fate at the turn of the year! Their world is on the verge of collapse this year. Because the earth's population is growing – and with it the workload of the trio, who have always woven and cut the threads of human destiny. Instead of determining people's fates as usual, the three sisters suddenly have to come to terms with their own existence and the meaning of their work during their annual ritual of divination.
Jelena Vuksanovic uses Slavic myths in her libretto alongside the more well-known Greek tales. Andys Skordis creates a large, impressive sound space with archaic rhythms, mystical singing and electronic contrasts, in which the three female voices are interwoven. Gradually, the audience also becomes more and more closely connected to the rite of the goddesses. And finally, everyone is faced with a decision: Do I choose freedom, the unknown, the adventure? Or the eternal security of the familiar?
Jelena Vuksanovic and Andys Skordis are the winning team of the Berlin Opera Prize comPOSITION 2022, where they were honoured for their dark, monumental short opera EIN HELLBLAUER TAG, directed by Miriam Götz. The team of authors was subsequently commissioned by the NKO to create a work for the special days around the turn of the year.
WITH
Nina Guo, Sophie Catherin and Caroline Schnitzer and the musicians Andys Skordis (live-electronics, guitar, synthesizer) and Exdoxia Filippou (percussion)
COMPOSITION AND MUSICAL DIRECTION Andys Skordis TEXT Jelena Vuksanovic STAGE DIRECTOR Miriam Götz STAGE DESIGN Charlotte Morache VIDEO Maja Zagórska DRAMATURGY, EDITING, TRANSLATION Änne-Marthe Kühn
Premiere on 7 Dezember 2023
NOTE: Please bring your (charged) smartphone with you to the performance. If you do not have your own device, please contact our evening staff before the performance. A limited number of devices can be borrowed from us.

With English and German subtitles for your smartphone (OPERA ACCESS).