Germany's most successful song contest goes into overtime: enthusiastic viewers have forced a reunion with the Fabulous Six. 6X Dean Reed in top form, each time lovingly and specially anmoderated for this episode by the real stars behind the stars.
From 8.6. with the number girl alias Frédéric Brossier – from 9 pm on YouTube:
iframe width="1100" height="619" src="https://www.youtube.com/embed/BhMIIVgA-so?autoplay=1&rel=0&feature=oembed" frameborder="0" allow="accelerometer; autoplay; clipboard-write; encrypted-media; gyroscope; picture-in-picture" allowfullscreen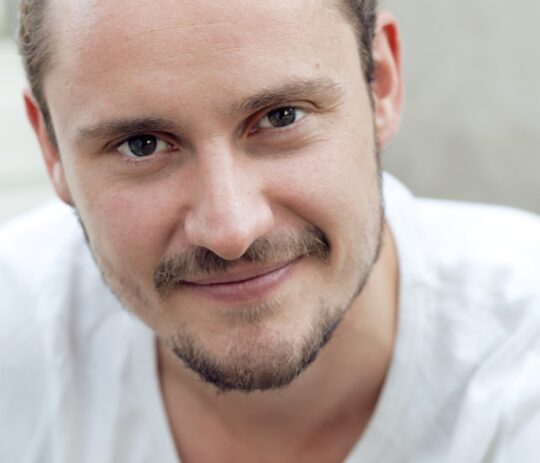 Frédéric Brossier
James Dean or Dean Reed?
Frédéric's charisma is unique: Frédéric Brossier studied acting at the Hanover University of Music, Drama and Media. He received the City of Rüsselsheim's scholarship and the Deutschlandstipendium. While still a student, he performed at the Studiotheater Hannover, the Oldenburgisches Staatstheater and the Theater Lüneburg. Until 2018, he was a permanent ensemble member at the Hans Otto Theater in Potsdam.
In 2018/19 he made guest appearances in Potsdam and at Theater Münster, playing Rio Reiser in the play of the same name at the Schillertheater (Komödie am Kurfürstendamm). On TV, he was most recently seen on ZDF in the episode "Tod eines Lebensretters" on Soko Wismar.