Berlin composes – your personality counts.
Due to an illness in the team, today's LAB 2 unfortunately has to be cancelled at short notice. We will keep you informed about the follow-up events in November and December on our website and in the oper.digital newsletter, for which you can register here.
Thank you for your understanding!
What would it sound like if you were a modern Beethoven? What melody would your composition have? Which beat would be your trademark?
Whether INFJ, ENTP or ENFJ, whether musical or not: In LAB2 of the oper.digital project you will learn how the Beethoven personality test, the Trickster Orchestra and kling klang klong can be used to create your very own compositions.
Come by and discover the music theater of the future with us!
WHICH BEETHOVEN ARE YOU?
As part of the oper.digital project, Neuköllner Oper, the trans-traditional Trickster Orchestra and kling klang klong, one of the leading studios for sound research, are developing a new tool with which anyone can become a composer! You don't need a degree in composition or musical talent, you just need a personality. By answering a personality test, whose answers are linked to musical modules, a unique one-of-a-kind composition is created. This crowd composing tool will be activated in the third LAB of oper.digital in November. Your resulting compositions will be exhibited in the form of scores at the Neuköllner Oper in December, as well as heard in the music theater production DER MANN DER SICH BEETHOVEN NANNTE in December.
Free admission. Please make a reservation in advance via our Ticketshop.
INVOLVED:
Trickster Orchestra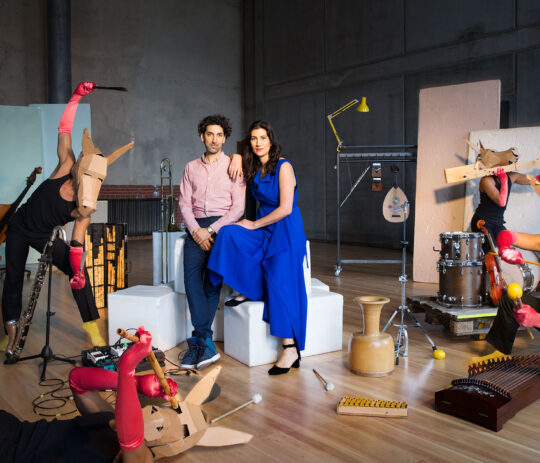 New music, jazz, electronica and free improvisation, classical music traditions from around the world – Trickster Orchestra weaves these diverse genres into a new, radically contemporary music with jazz at its heart. Under the direction of Cymin Samawatie and Ketan Bhatti, the orchestra uses traditional European, Asian as well as electronic instruments to create its unique musical language. The collective, which performs in changing lineups, includes some 40 outstanding musicians and singers from almost all genres, and its music transcends traditional demarcations between genres and cultures that are now prevalent across geographical, "ethnic" and temporal orders.Trickster Orchestra was founded in 2013 and has performed in Europe and West Asia, including at the Festival für Modernes Hören Düsseldorf, Jazzfest Berlin, Silk Road Festival Baku and Modara Fest für Zeitgenössische Musik.
kling klang klong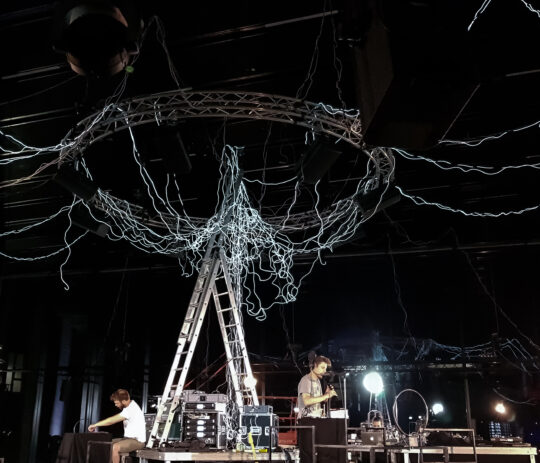 The internationally award-winning creative studio composes sound and code to design sonic experiences for artistic projects and commissions. The team of composers, sound designers, creative thinkers, scientists and technologists is united by a passion for exploring new ways to touch and move people through the impact of sound. It designs and creates narratives within the framework of sound scenography and new media art. The studio's work has been performed internationally in real
and virtual environments, art spaces, museums, and events. kling klang klong has won awards at Cannes Lions International Festival of Creativity and the One Show Awards, among others, and has received the International Sound Award and the reddot Design Award.
---

The project oper.digital is developed as part of "dive in. Programme for Digital Interactions" of the Kulturstiftung des Bundes (German Federal Cultural Foundation) with funding by the Federal Government Commissioner for Culture and the Media (BKM) through the NEUSTART KULTUR programme.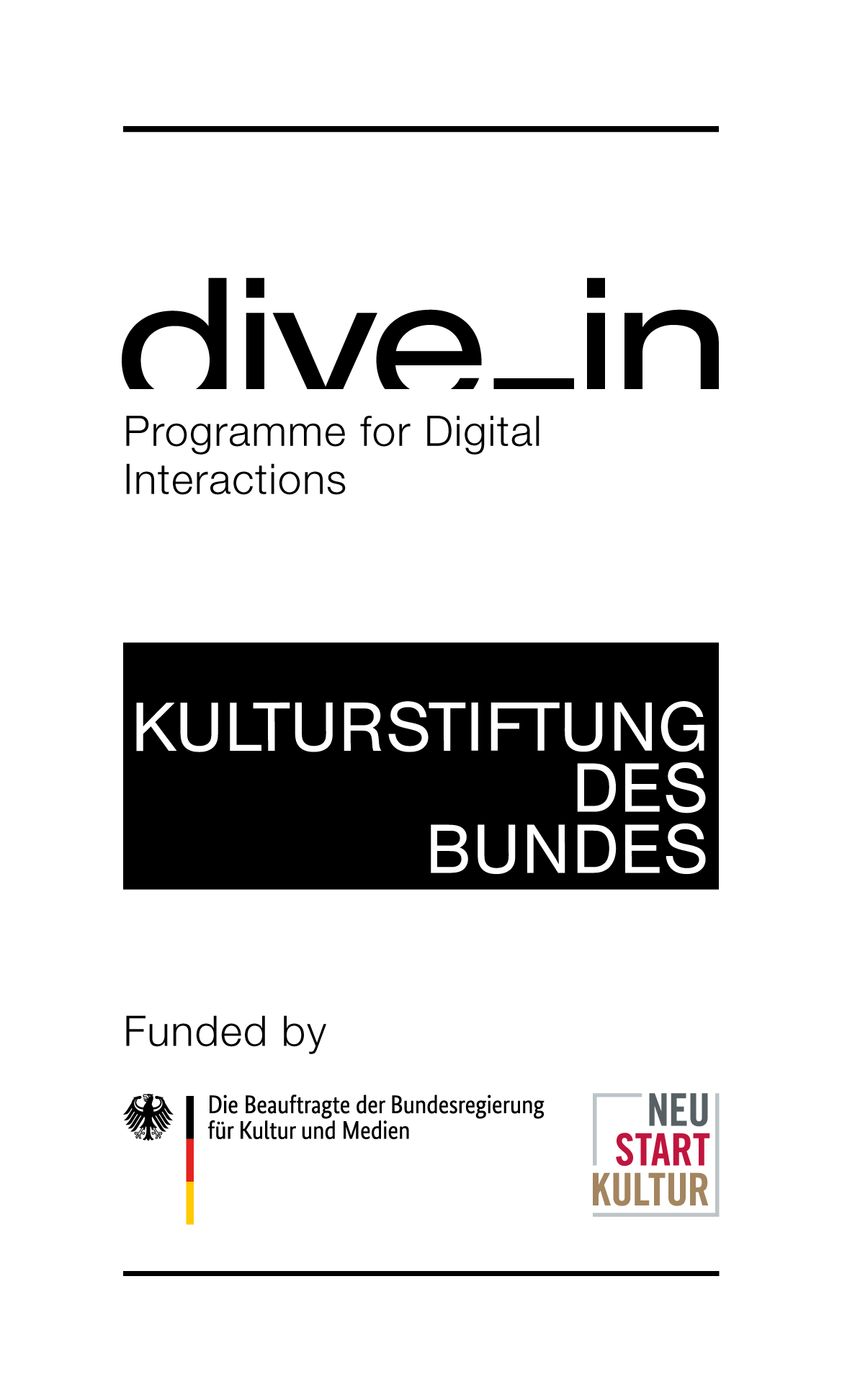 ---