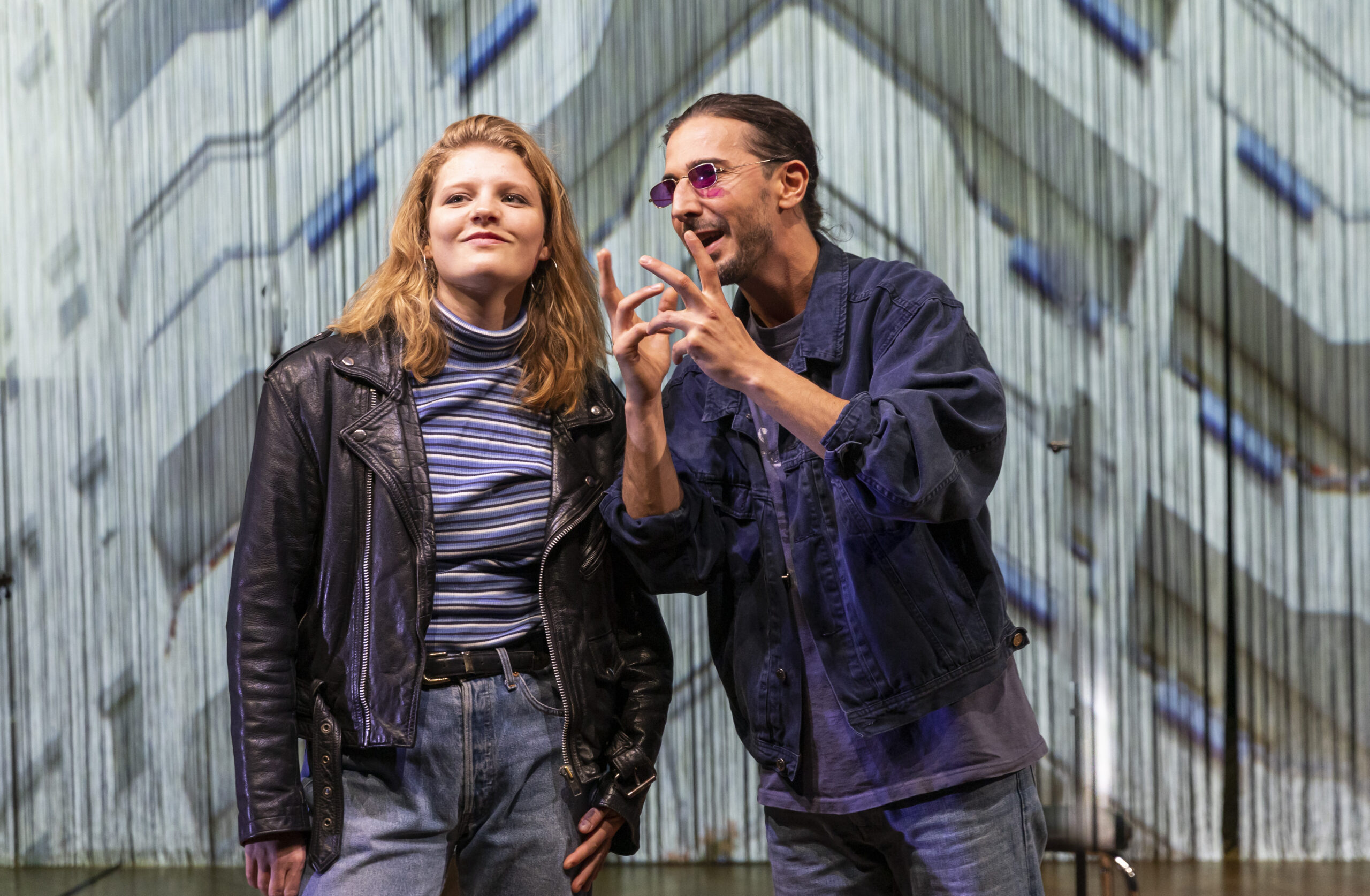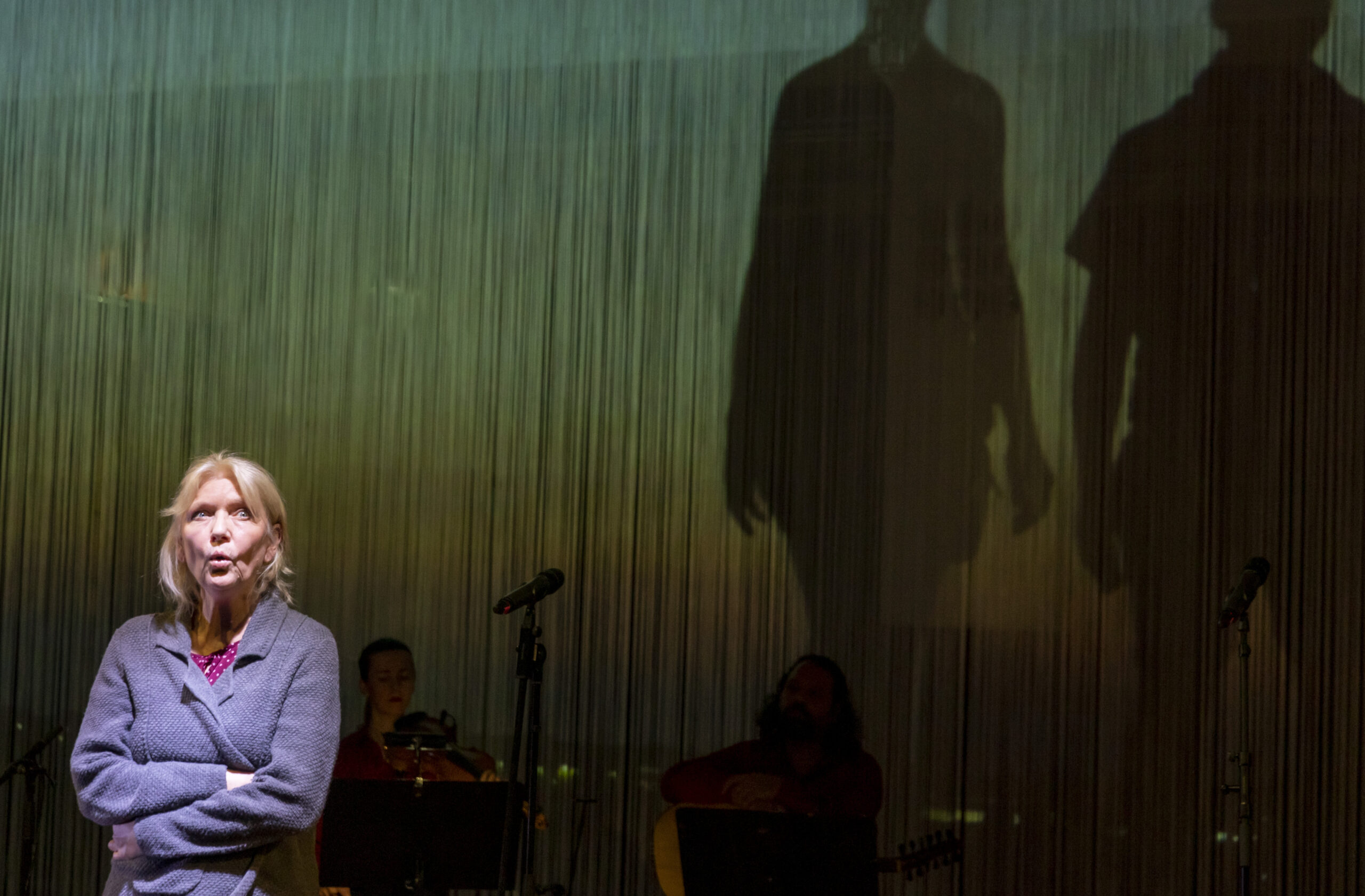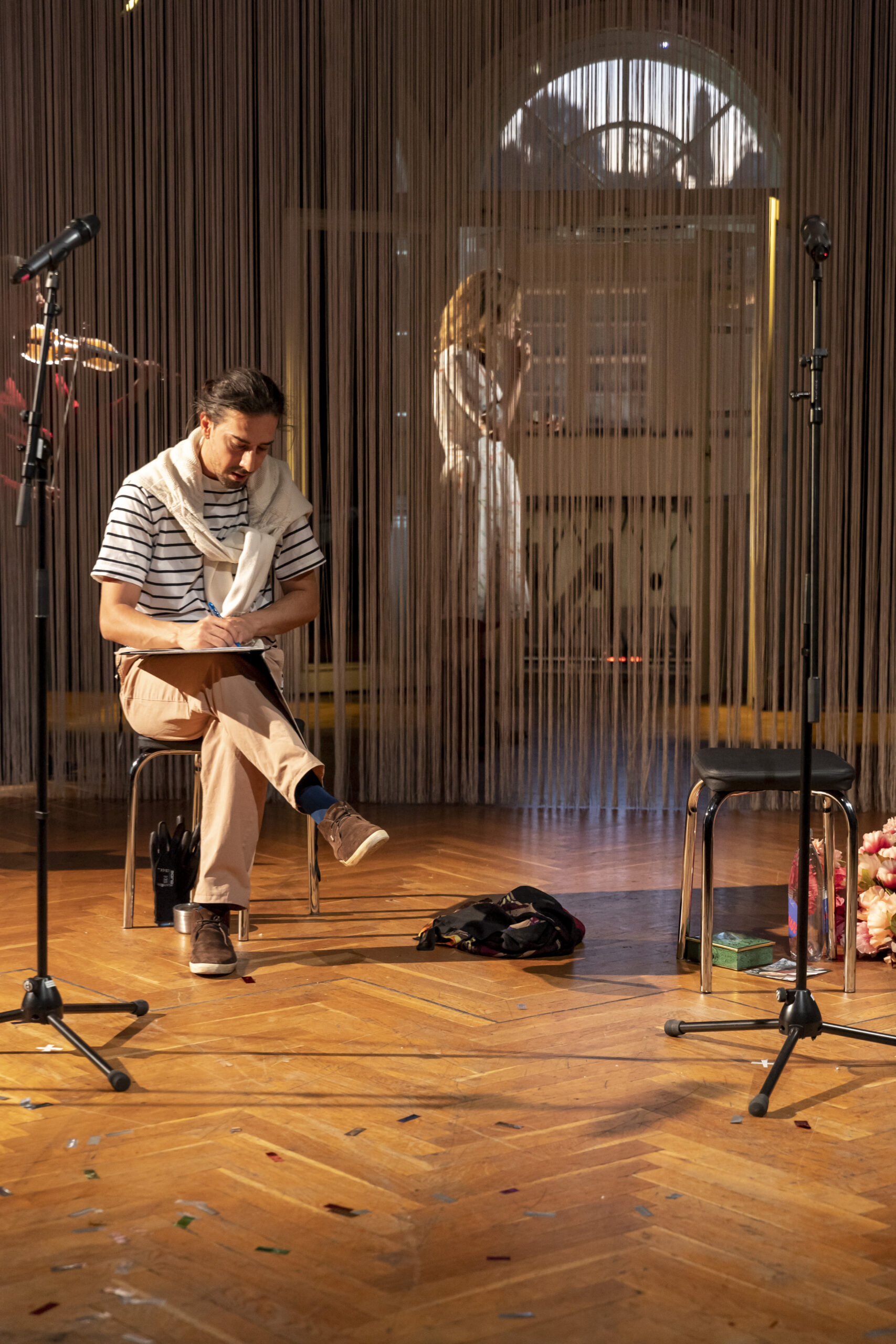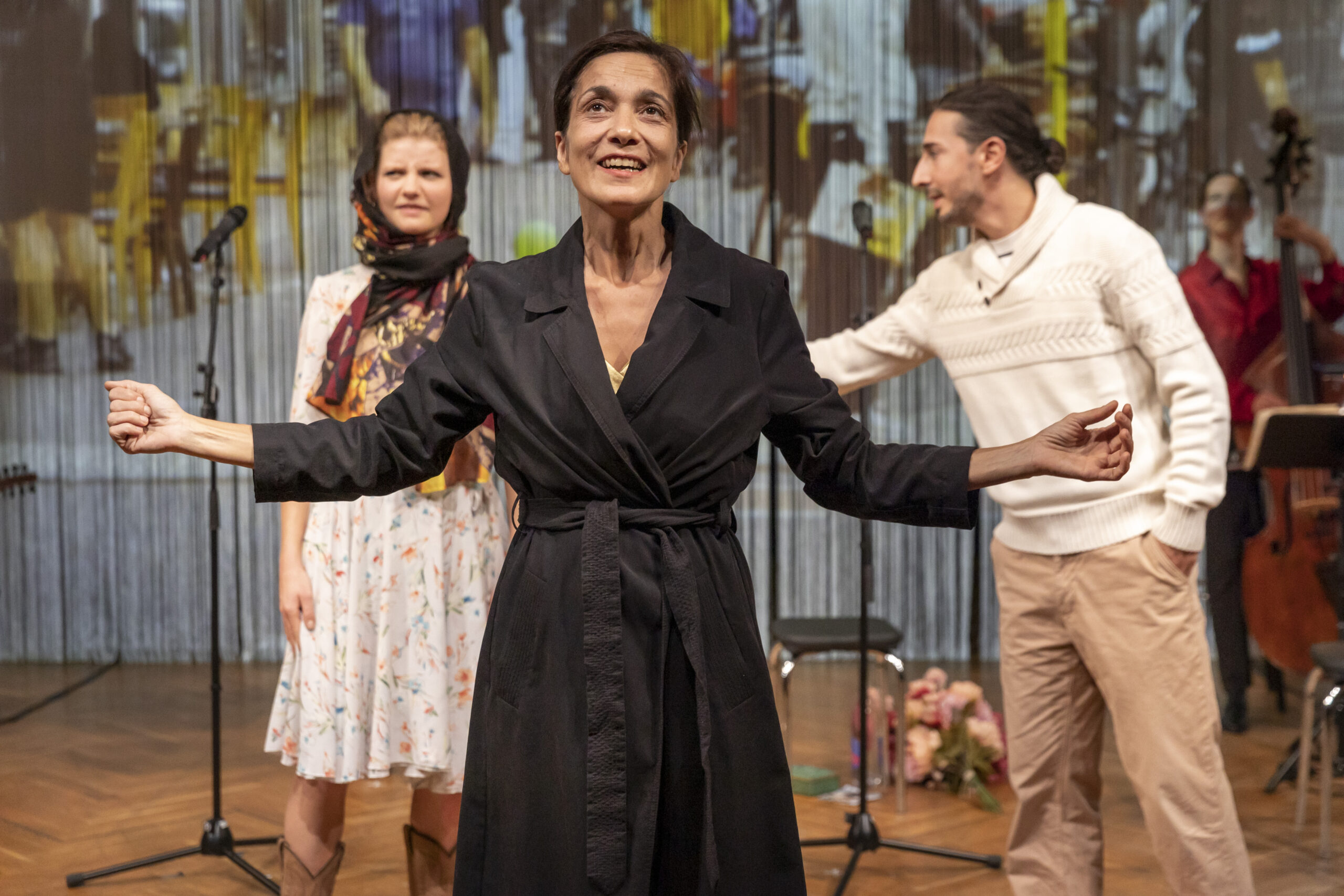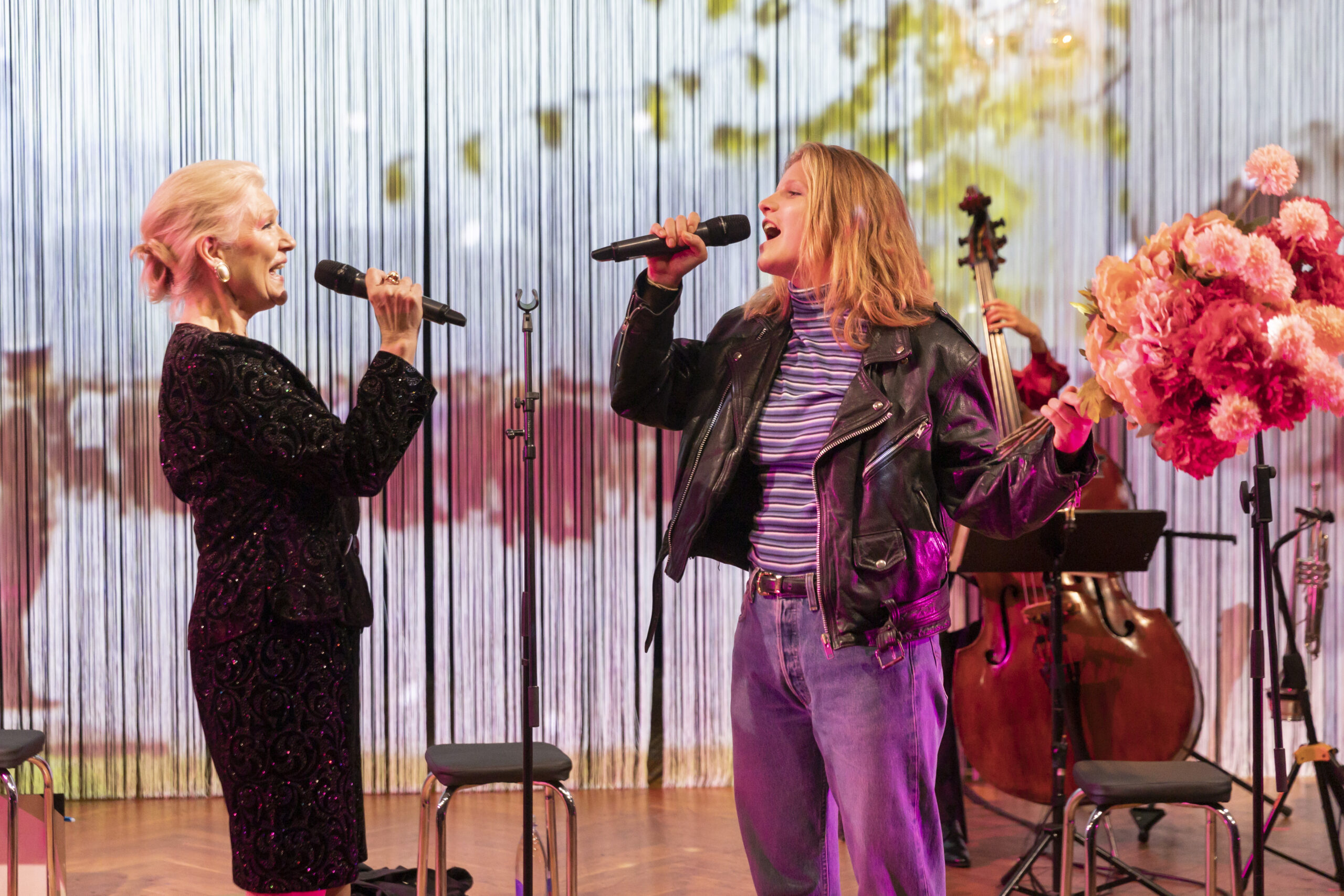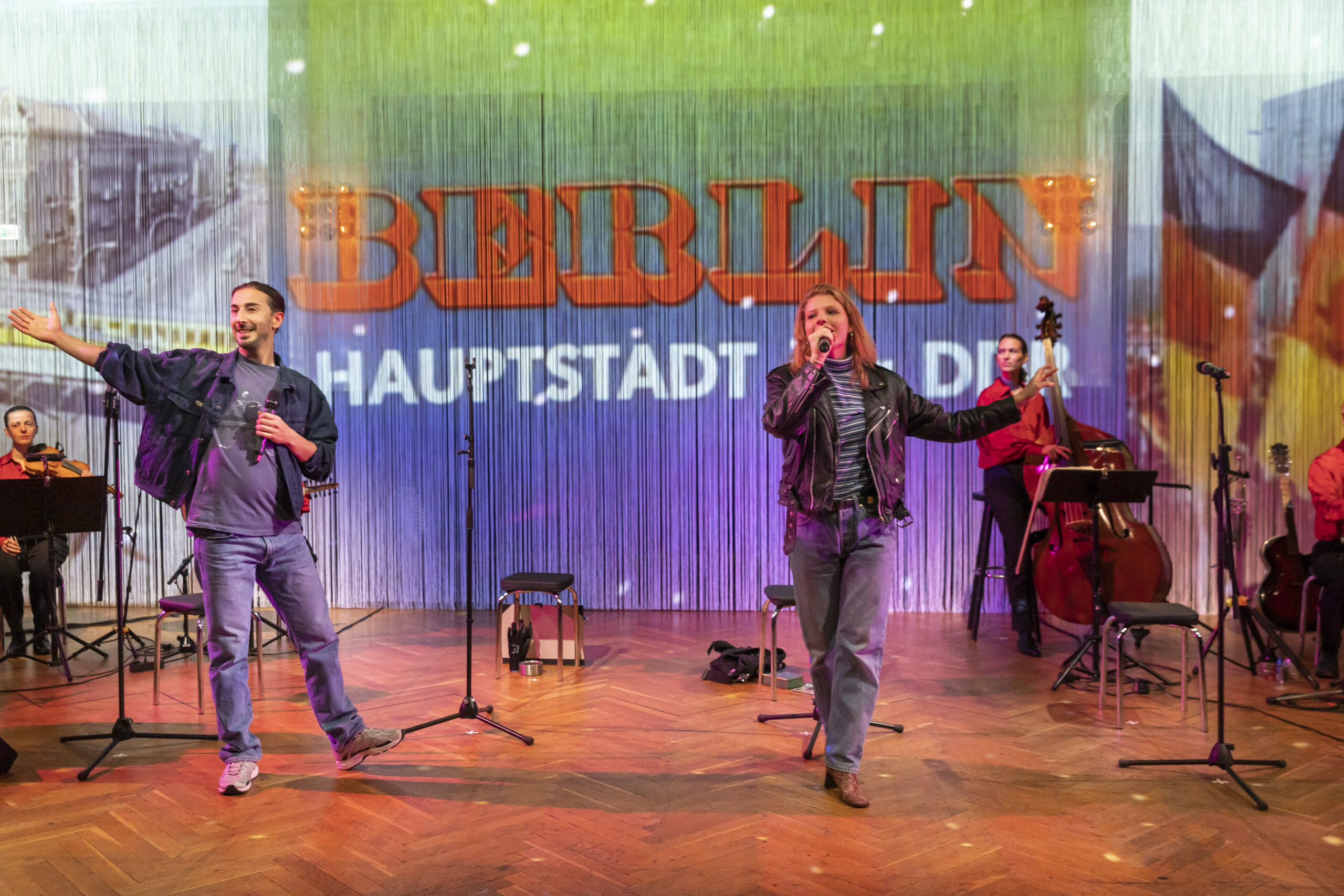 1990 ff. Walls come down, systems break down, borders are redrawn and a boy from Neukölln falls in love with a girl from Marzahn. Cem's mother Esma, a factory worker, has big plans for her son. She wants him to have a better life than she did. Gaby, a former GDR opera star, wants her granddaughter Lisa to sing in the world's greatest opera houses. In Gaby's dream, a love story with a "Mohammedan" does not occur. So Lisa and Cem embark on their own life journey, in a special city and at a time when many things are possible and many things will be decided. Love grows, but so do the protagonists. Lisa and Cem have to reorient themselves, break away from family traditions and seek connection to a completely new system for their dreams. After a decade, life and its constraints will have brought them to a point where there is no more togetherness.
BERLIN KARL-MARX-PLATZ is the third part of Hakan Savaş Mican's city trilogy, a singspiel about the disappearance of the workingclass and a declaration of love for many lost dreams of the 90s in Berlin.
Hakan Savaş Mican, film and theater maker, born in 1978 in Berlin and raised in Turkey. He lives in Berlin and works since 2008 as director & writer at important theaters like Thalia Theater Hamburg and as house director at Maxim Gorki Theater Berlin.
Jörg Gollasch has been working as a freelance composer, arranger and producer at various theaters in Germany and abroad since 2002, including the Schauspielhaus Hamburg, the Vienna Burgtheater and the Deutsches Theater Berlin. He has also composed the music for numerous short film and radio play productions.
world premiere on 9 October 2021.
With
Alida Stricker, Hasan Hüseyin Taşgın, Rita Feldmeier, Berivan Mara Kaya and the musicians Peer Neumann (piano), Lukas Fröhlich/Fabian Engwicht/Isabelle Klemt (guitar, trumpet & cello), Natalie Plöger/Manuel Zacek (double bass), Wassim Mukdad (oud), Lizzy Scharnofske/Philip Dornbusch (percussion) and Fabiana Striffler/Meike-Lou Schneider (violin)
DIRECTION & Text
Hakan Savaş Mican
Composition/Arrangements
Jörg Gollasch
Dramaturgy
Holger Kuhla
Stage Design
Alissa Kolbusch
COSTUME DESIGN
Marcus Karkhof
Videos
Sebastian Lempe
Photo: © Thomas Koy
Duration: approx. 115 minutes, no intermission.