With such a sound
With tender shudders […]
We fly
Without having wings.

Lili Boulanger: Les Sirènes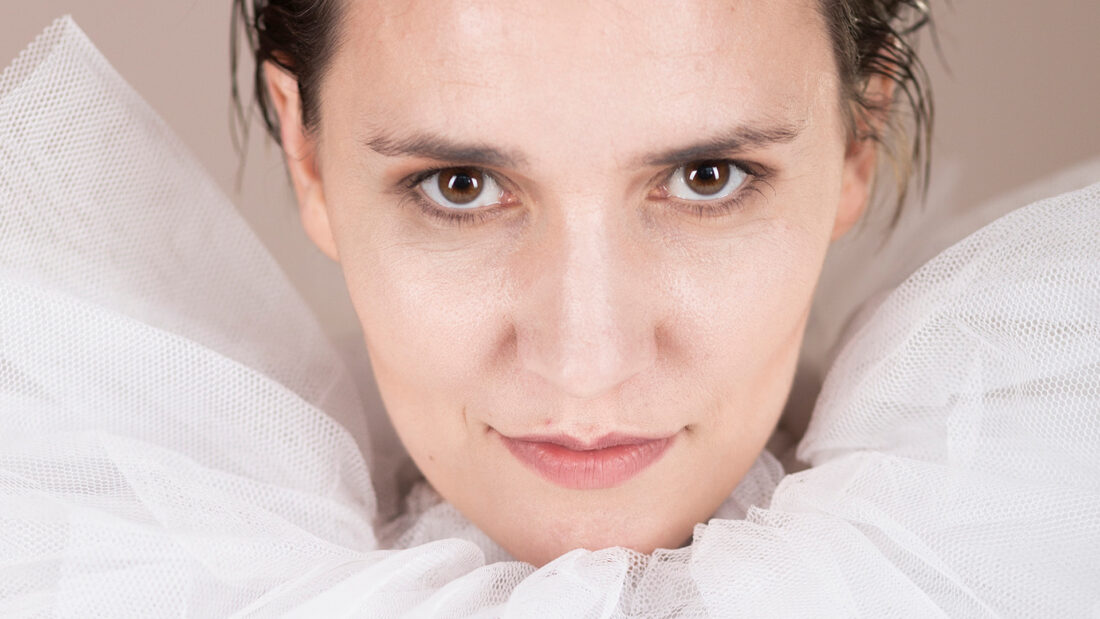 What would you do if you knew you had only 2 years to live? Fall or fly?
Lili Boulanger had to find an answer to this question in 1916, at the age of 22. Certainly, this prospect came much too suddenly and yet not entirely unexpected, for since early childhood Lili Boulanger had lived with chronic pain in her lungs and intestines.
From the perspective of her dying hour, LILI recounts episodic memories of special moments. Her unconditional will to live, her humorous strength and her tenacious defiance determine the scenes. At the same time, dream, nightmare, reality and distorted perception intermingle with her award-winning cantata Faust et Hélène, which can be experienced here in its entirety, divided into sections.
This work is characterized by an atmospheric density, powerful instrumentation and clear melodic line with a clear reference to the motifs of Romanticism, and is a testament to Lili Boulanger's flair for musical theater, which she was able to bring to great maturity at the age of only 20.
In only seven years of active musical activity, she created a total oeuvre of almost 50 works. These include echoes of Wagner, Fauré, Saint-Saëns and Debussy, as well as interspersed recourse to the old church keys, or excursions into pentatonics that are typical of the time, yet visionary, as in her setting of the ancient Buddhist prayer.
In LILI selected works are adapted for the ensemble, which is here cast in chamber music, including the bright, seductively light, almost impressionistic setting of the poem Les Sirènes or the somberly pulsating choral work for the fallen soldier Pour les funérailles d'un soldat.
She used her talent until her last breath and dictated the last notes of Pie Jesu, her own requiem, to her sister while still on her deathbed. Her works are immortal, and so in 2022 she continues to touch people, you and us, and not just revolve around herself.
Marc Blitzstein, author of Saturday Review, commented on Lili Boulanger as early as 1960:
"Honegger, Poulenc, Roussel, to name only three who survived her, owe her much […] We want to hear more from her. We want to know what we have missed."
world premiere on 21 April 2022
direction
Andrea Pinkowski
composition
Lili Boulanger/Markus Syperek
text & dramaturgy
Änne-Marthe Kühn & Bernhard Glocksin
Stage/COSTUMe design
Nele Ahrens
Choreography
Dennis Alexander Schmitz
with
Miha Brkinjač, Josephine Lange, Johanna Link, Merlind Constanze Pohl, Ursula Renneke, Judith Shoemaker, Chunho You and the musicians* Lorraine Buzea, Karola Elßner, Guido Grossmann, Jessica Ling, Adrienn Nagy, Sidney Pfnür, Katja Reinbold, Markus Syperek, Olaf Taube, Christian Vogel