At the beginning of April, at the start of the series THE PRESENT SAVES THE WORLD was mourned in the Kiezkapelle, now follows the training in the FLOATING University Berlin for saving life on this planet. Here, on the site of the rainwater retention basin for the former Tempelhof Airport, research is not only being conducted into new models for sustainable urban development. In the second part of the trilogy, THE PRESENT searches for ways towards a radical solidarity and tries – sometimes more, sometimes less successfully – to dissolve itself in order to enter into new connections with the surrounding world.
For this, several stations will be worked through on the grounds of FLOATING University Berlin. On a performative walk you will be able to sharpen your perception for non-human species with a new form of "I see what you don't see" and strengthen your endurance with a few steps of step aerobics. Not only rubber boots will be used, but also Britney Spears, Bach, Tocotronic and Mendelssohn.
Because one thing is clear: The 1.5°C will not be a walk in the park and we will all have to get our hands dirty.
The three ladies and two gentlemen of the solo vocal ensemble THE PRESENT have taken on a lot: In three parts from April to July, they invite you to save the world for a change – in places that are inextricably linked to Berlin's transformation and a new understanding of nature and the city. Working collectively with director and writer Therese Schmidt and set designer Hsuan Huang, they have created three musical evenings that confront the climate crisis with complete hubris and a twinkle in their eyes – whether those eyes are laughing or crying, only you can decide.
Location:
FLOATING UNIVERSITY
Lilienthalstraße 32
10965 Berlin

Since this is an open air event, we recommend weatherproof clothing! 
Please move only on the wooden walkway, the water basin itself may not be entered by the public. Thank you very much!
WITH
Florian Hille, Will Frost, Hanna Herfurtner, Amélie Saadia, Olivia Stahn
CONCEPT
Hanna Herfurtner, Hsuan Huang, Amélie Saadia, Therese Schmidt, Olivia Stahn
ARRANGEMENTS
Amélie Saadia
DIRECTION
Therese Schmidt
SET DESIGN
Hsuan Huang
DRAMATURGY
Änne-Marthe Kühn

A production of Neuköllner Oper in cooperation with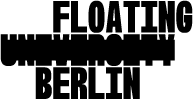 ---
THE PRESENT SAVES THE WORLD – MORE SHOWS
CRY ME A RIVER
1 – 3 April 2022, Kiezkapelle
Thoughtful, yet with a lot of humor, THE PRESENT examines our present and develops a musical-theatrical evening of devotion between mockumentary, the cleansing of body, flooring and soul, early baroque choral music, Brahms' Requiem and Justin Timberlake.
FOUNTAIN OF JOY
1 – 3 Juli 2022, Spreepark
Part three of the trilogy celebrates the triumph of human imagination in Spreepark Berlin: Utopia begins now, tears and training were successful and the salvation of the world …