After the mourning in the Kiezkapelle in March follows the training in the FLOATING University Berlin for saving life on this planet. Here, on the site of the rainwater retention basin for the former Tempelhof Airport, research is not only being conducted into new models for sustainable urban development.
In the second part of the trilogy, THE PRESENT searches for ways towards a radical solidarity and tries – sometimes more, sometimes less successfully – to dissolve itself in order to enter into new connections with the surrounding world.
At several stations in the FLOATING University Berlin, the ensemble sharpens your perception for non-human species and strengthens your endurance with a few steps of step aerobics. Not only rubber boots are used, but also Britney Spears, Bach, Tocotronic and Mendelssohn.
And one thing is clear: The 1.5°C will not be a walk in the park and we will all have to get our hands dirty.
With music from Helene Fischer, Johann Sebastian Bach, Britney Spears, Felix Mendelssohn, Franz Schubert, Pérotin, Tocotronic, Alvin Lucier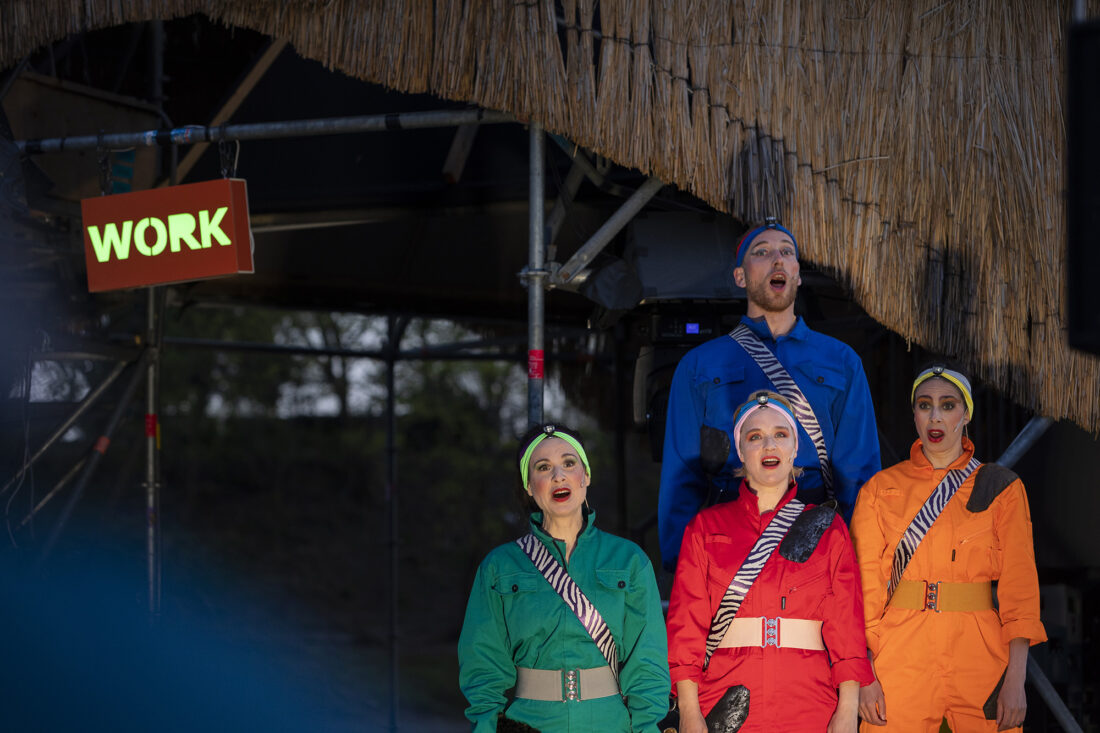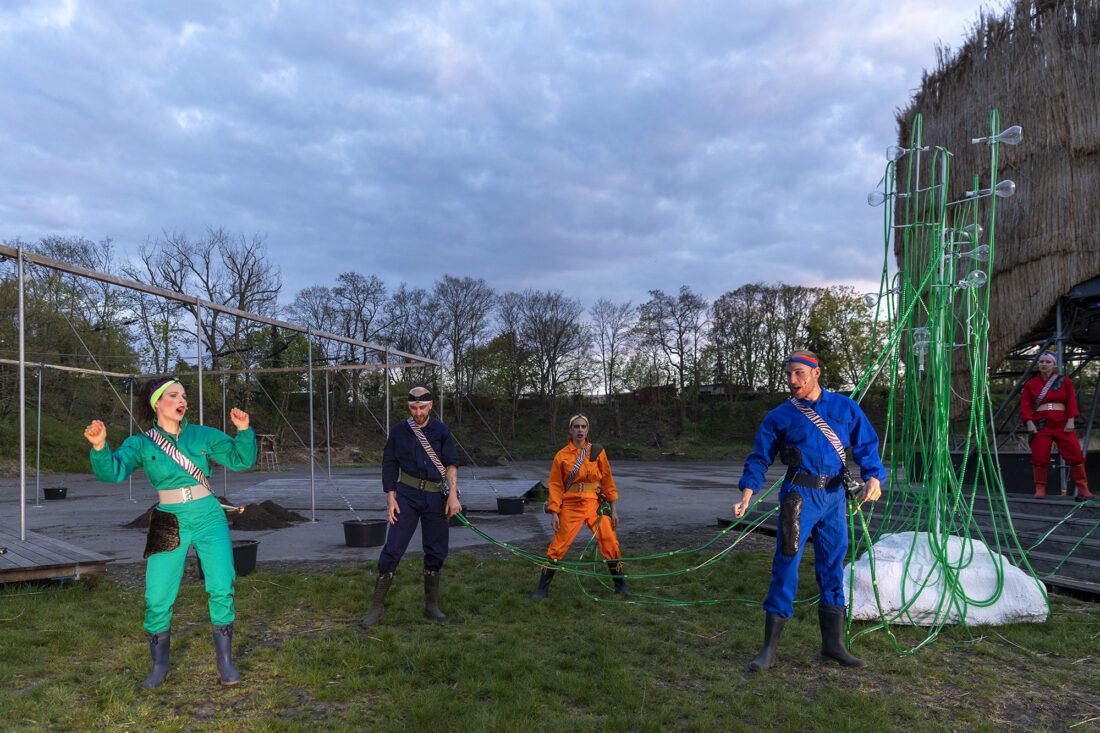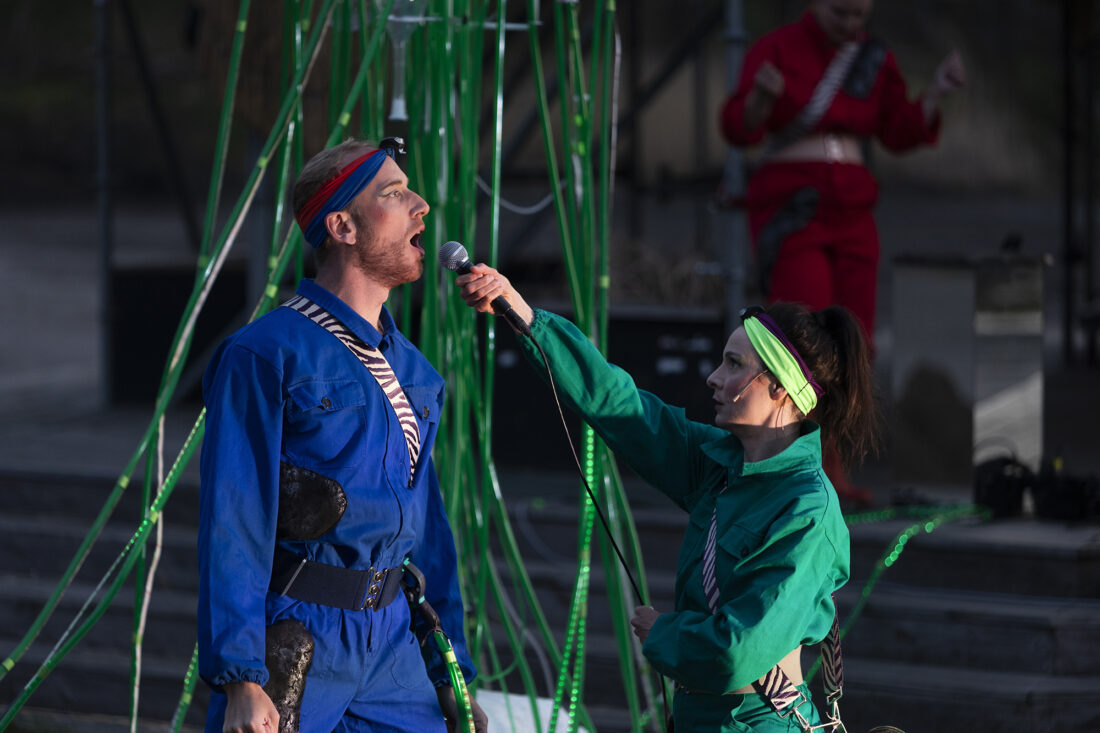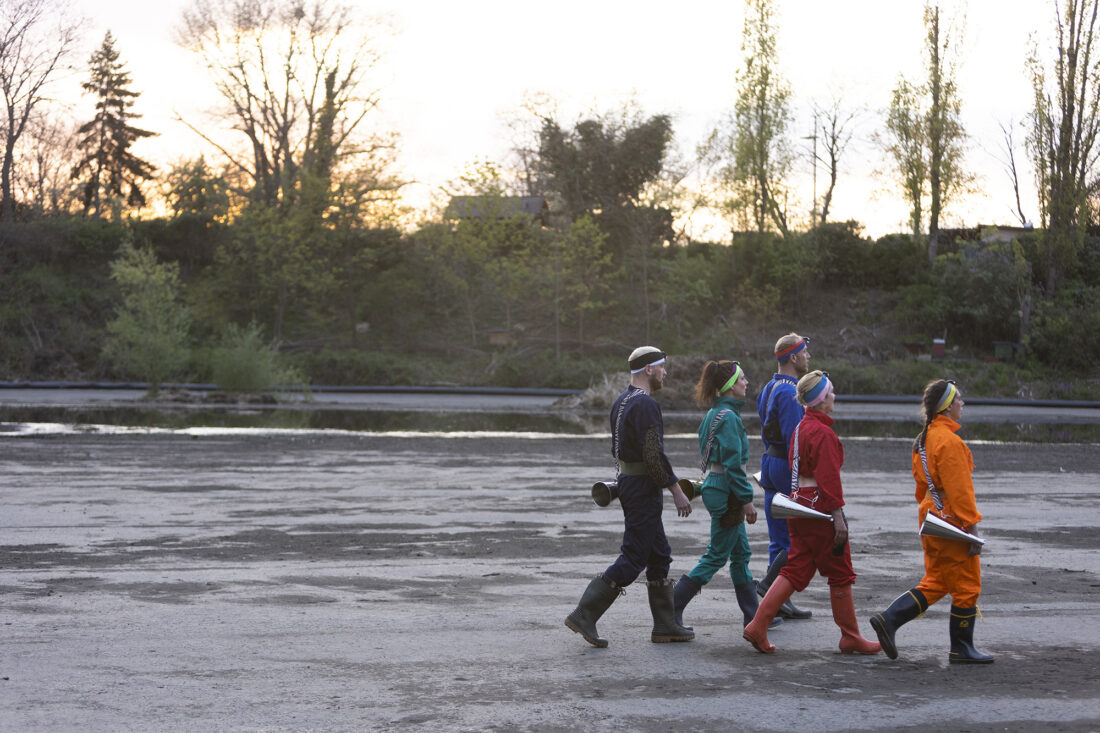 WITH
Florian Hille, Will Frost, Hanna Herfurtner, Amélie Saadia, Olivia Stahn
CONCEPT
Hanna Herfurtner, Hsuan Huang, Amélie Saadia, Therese Schmidt, Olivia Stahn
ARRANGEMENTS
Amélie Saadia
DIRECTION
Therese Schmidt
SET DESIGN
Hsuan Huang
DRAMATURGY
Änne-Marthe Kühn

A production of Neuköllner Oper and