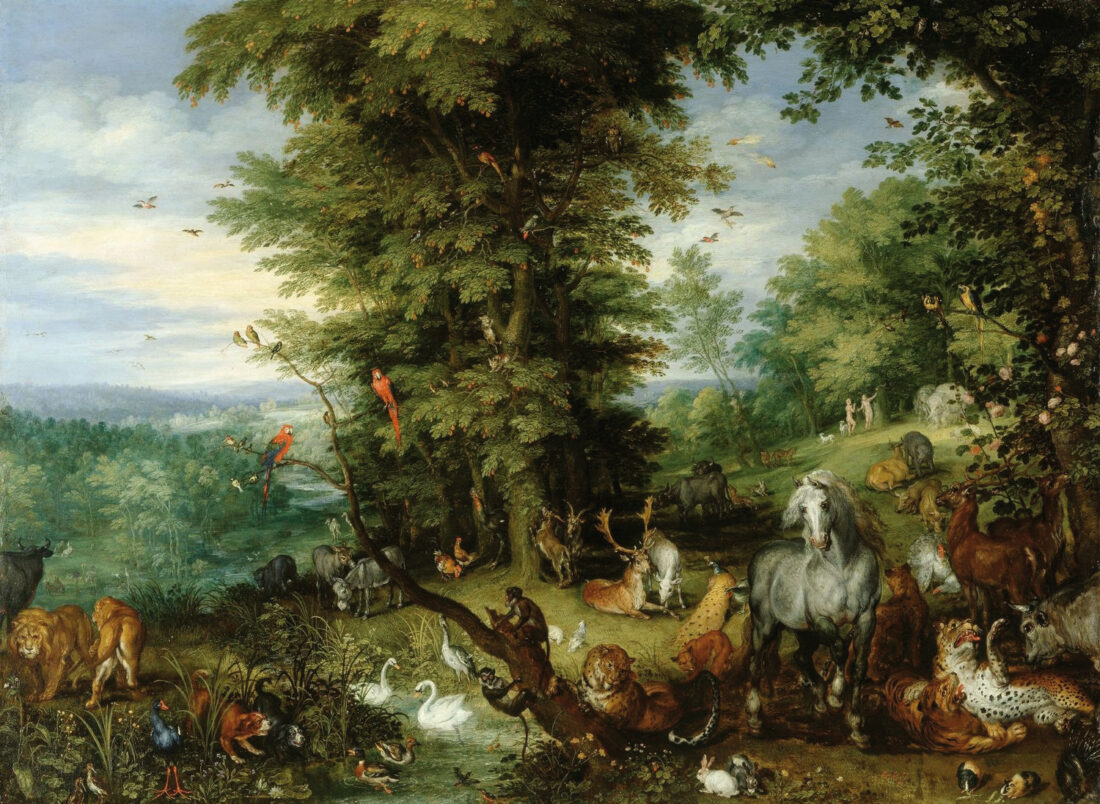 LOCATION
Orientalisch-Islamischer Garten/Saal der Empfänge, Gärten der Welt
Eisenacher Straße 99
12685 Berlin
Summer evening in an extraordinary echo chamber: an oriental garden. At the beginning of our cultural history, with the idea of the Garden of Paradise, there is a place where longing for peace, agreement and beauty are united. Whether "Hanging Gardens of Semiramis" or elaborate Arabic horticulture, whether myth or reality in the "Hortus Conclusus", the Whether myth or reality in the "Hortus Conclusus", the "hidden" garden in Arabic and also Christian culture: here we find stagings of beauty as a sign and path to something beyond. We reflect this with music that speaks of it in a special way, with baroque harp, art and folk songs from many regions as well as contemporary soundscapes.
In the interplay of Orient and Occident we invite you to an intercultural and musical journey of discovery to the and effectiveness of beauty – looking "back" with the ancient orientalist Walter Sommerfeld and looking "ahead" to current scientific to current scientific findings with Professor of Neurocognitive Psychology Rasha Abdel Rahman.
And ask: What would "beauty" be in relationships among people, in society, and with nature and the future? Could it develop a new dynamic and productive force in the social?
With
Prof. Dr. Walter Sommerfeld (Uni Marburg)
Prof. Dr. Rasha Abdel Rahman (HU Berlin)
Luise Enzian (baroque harp)
Tehila Nini-Goldstein (vocals)
Kaan Bulak (electronics, composition)
Host and moderator: Bernhard Glocksin, Luise Enzian
Installation: Sabrina Rossetto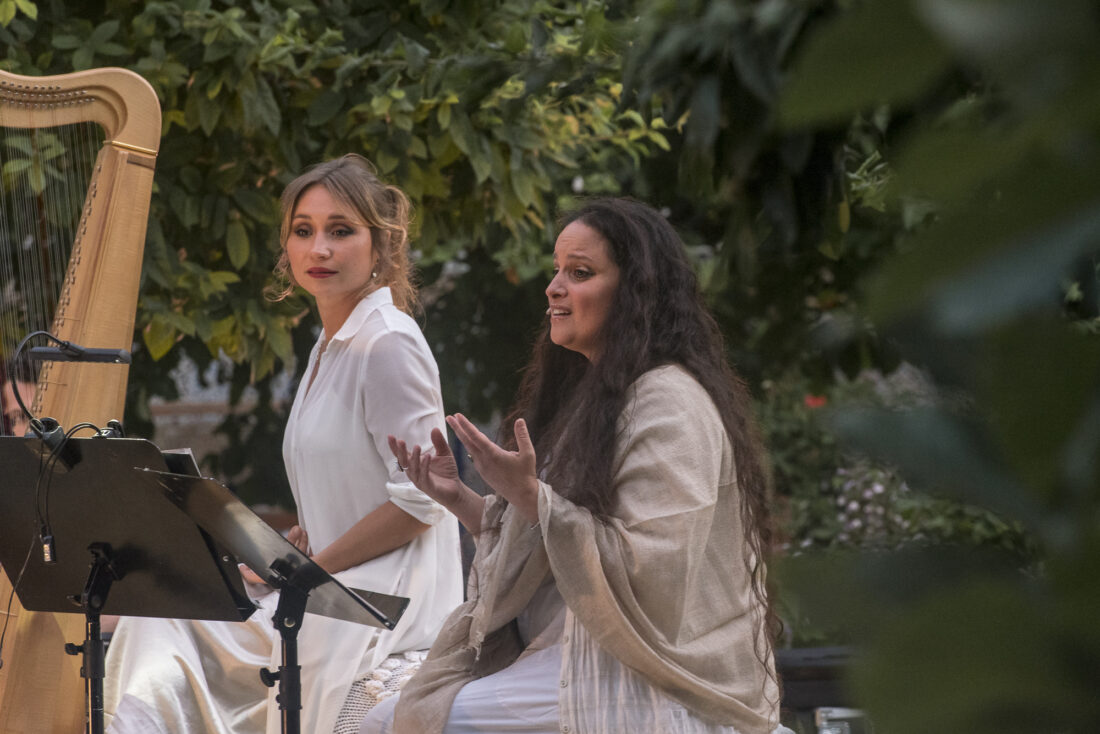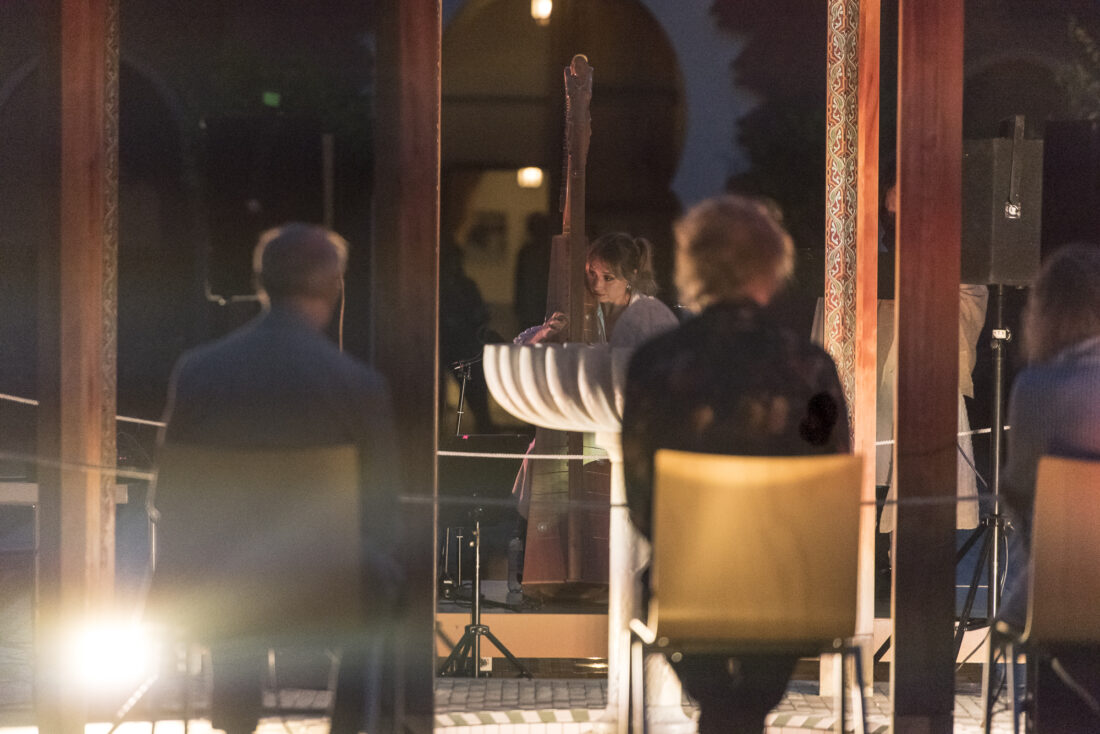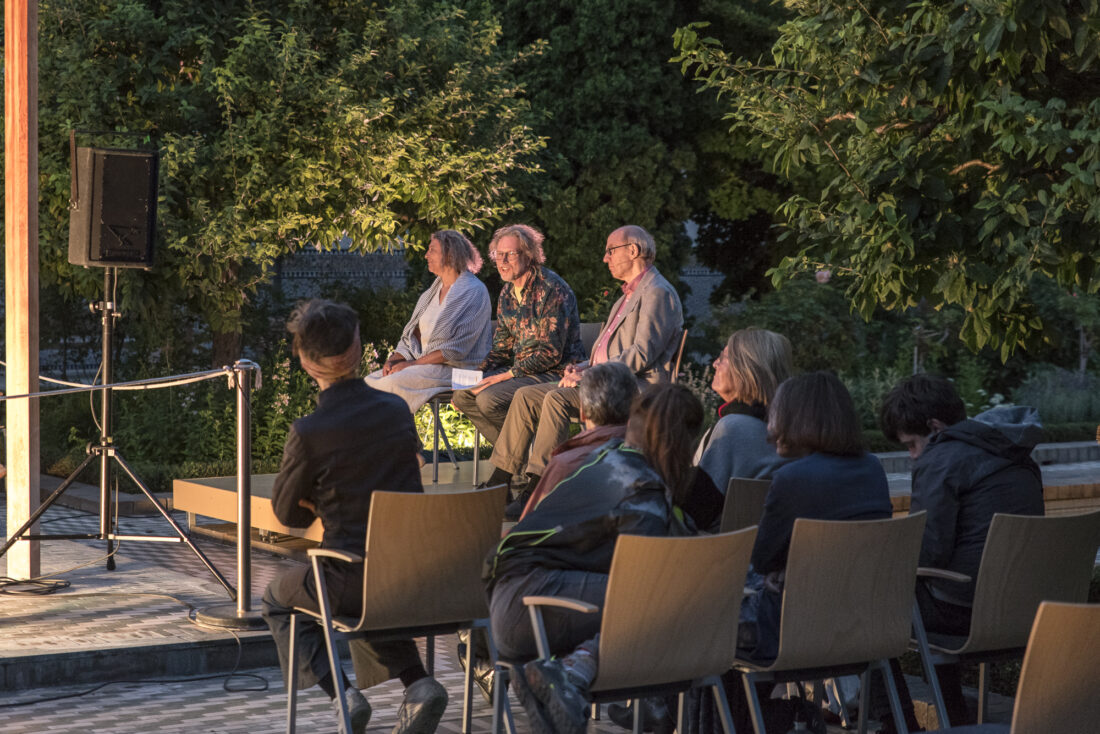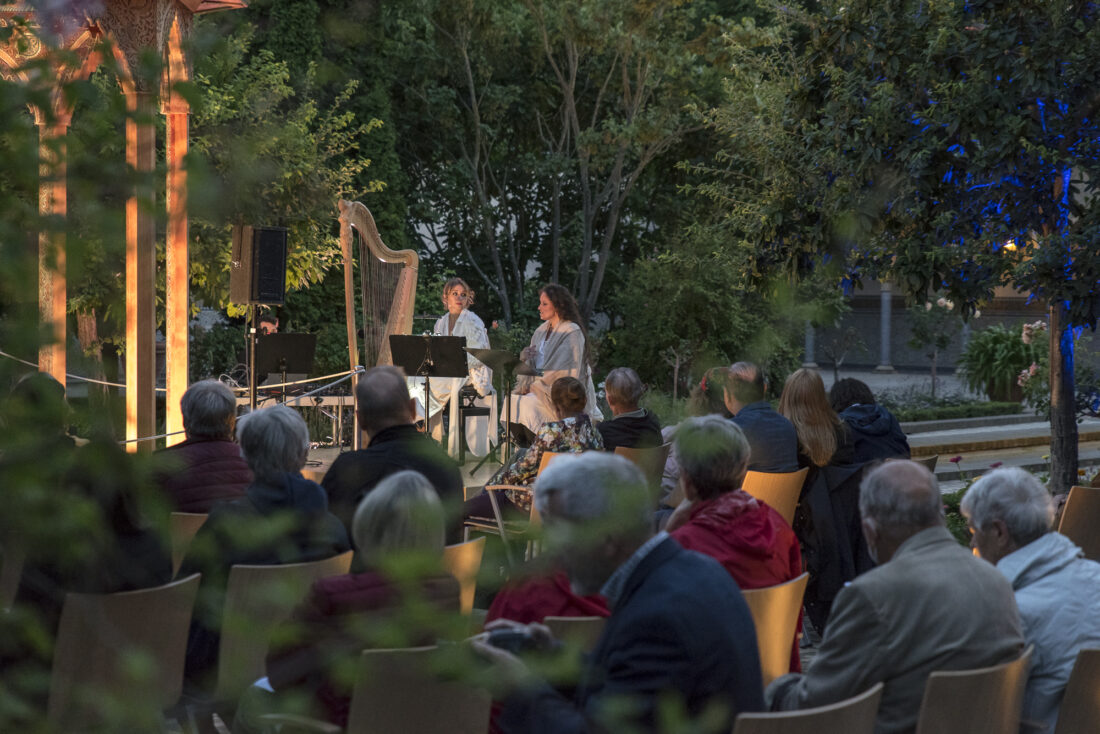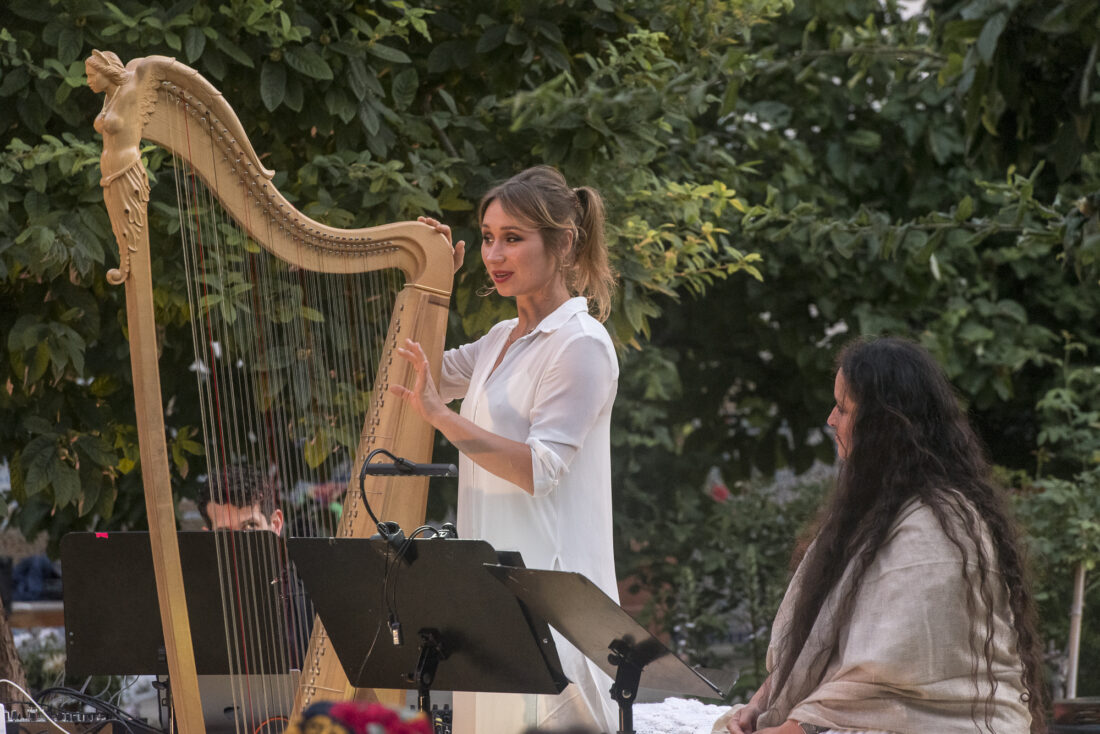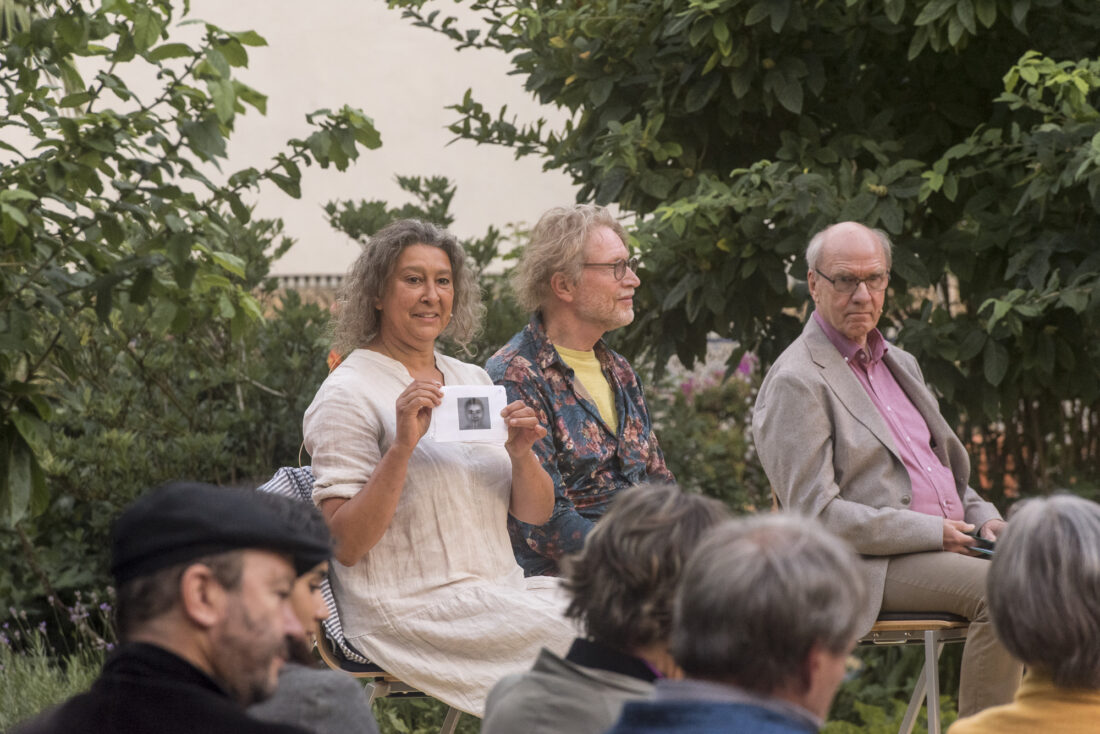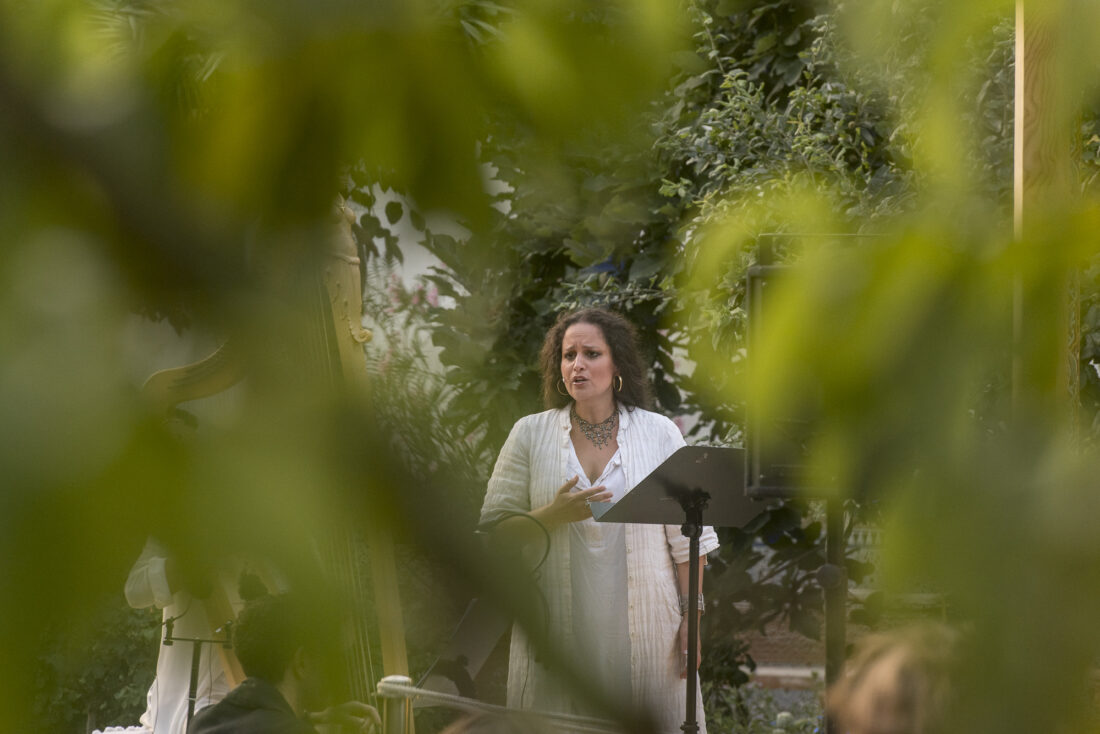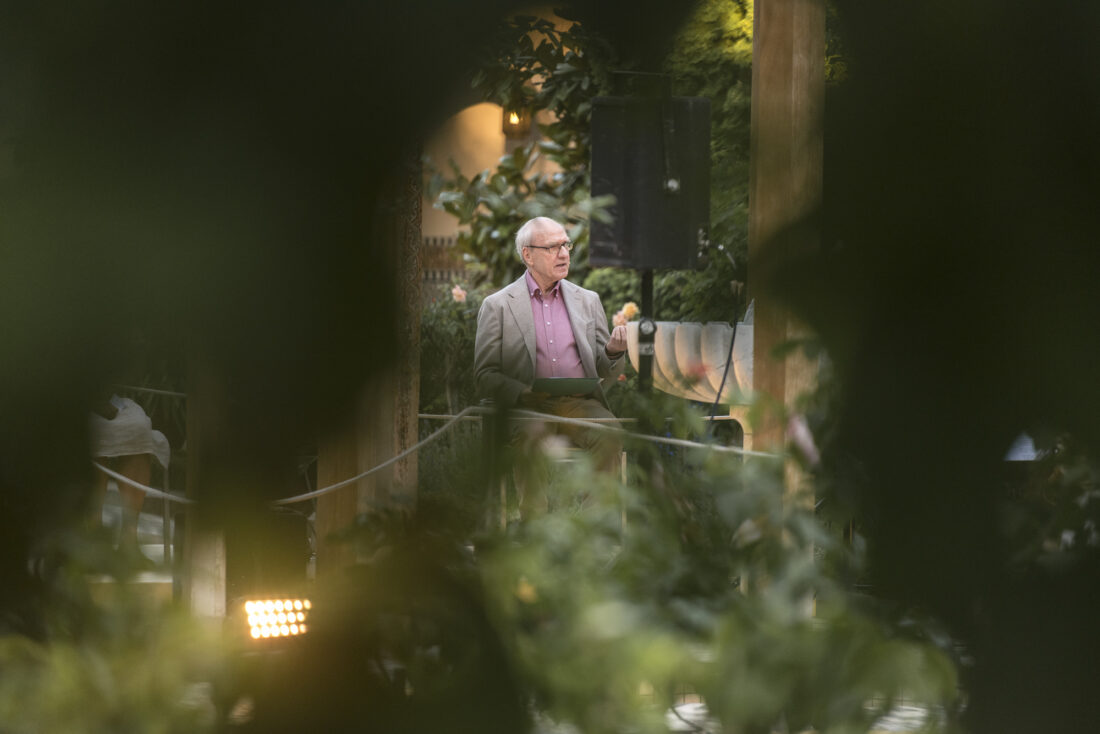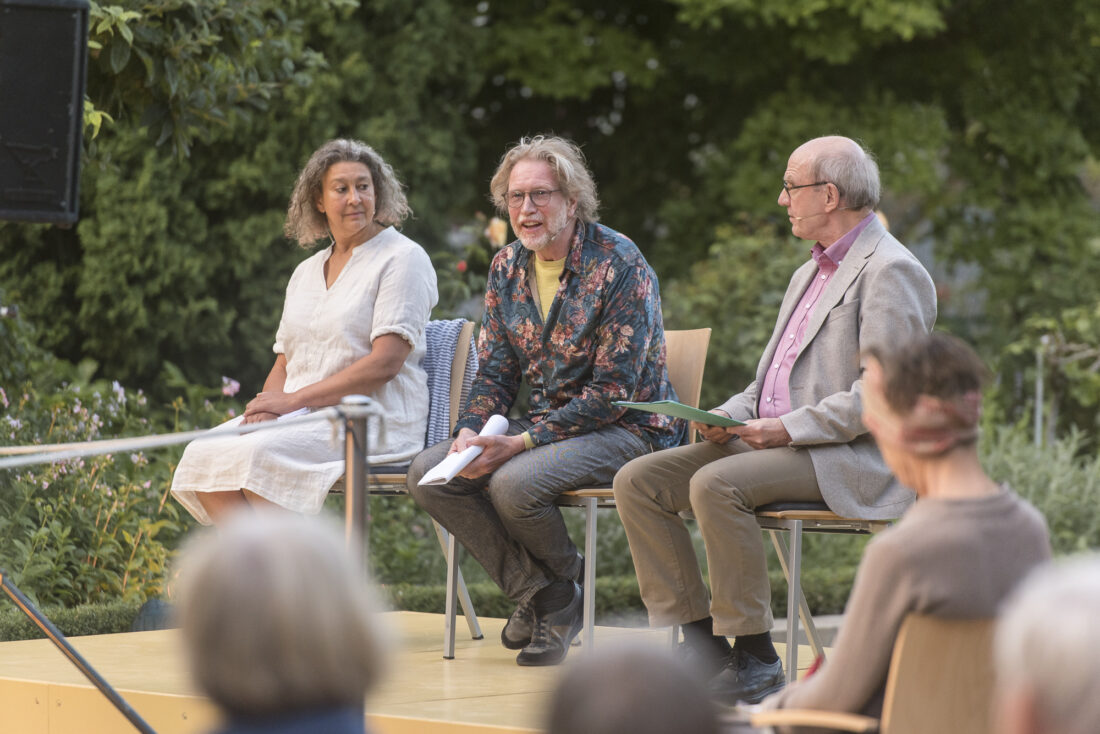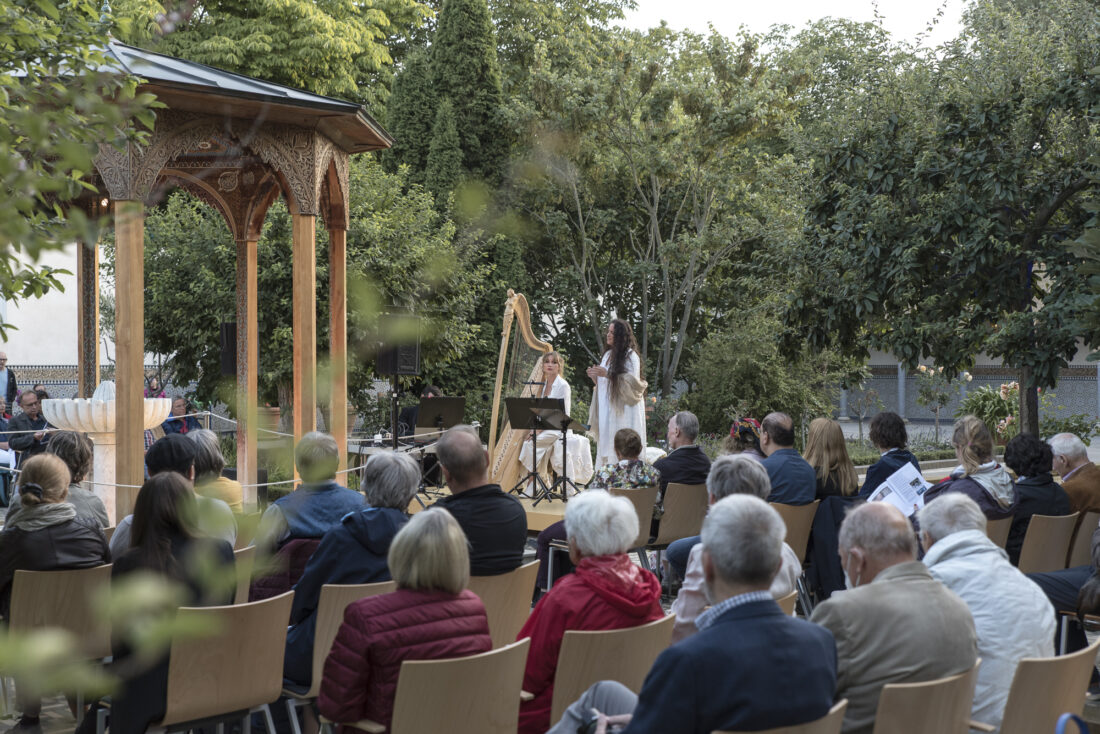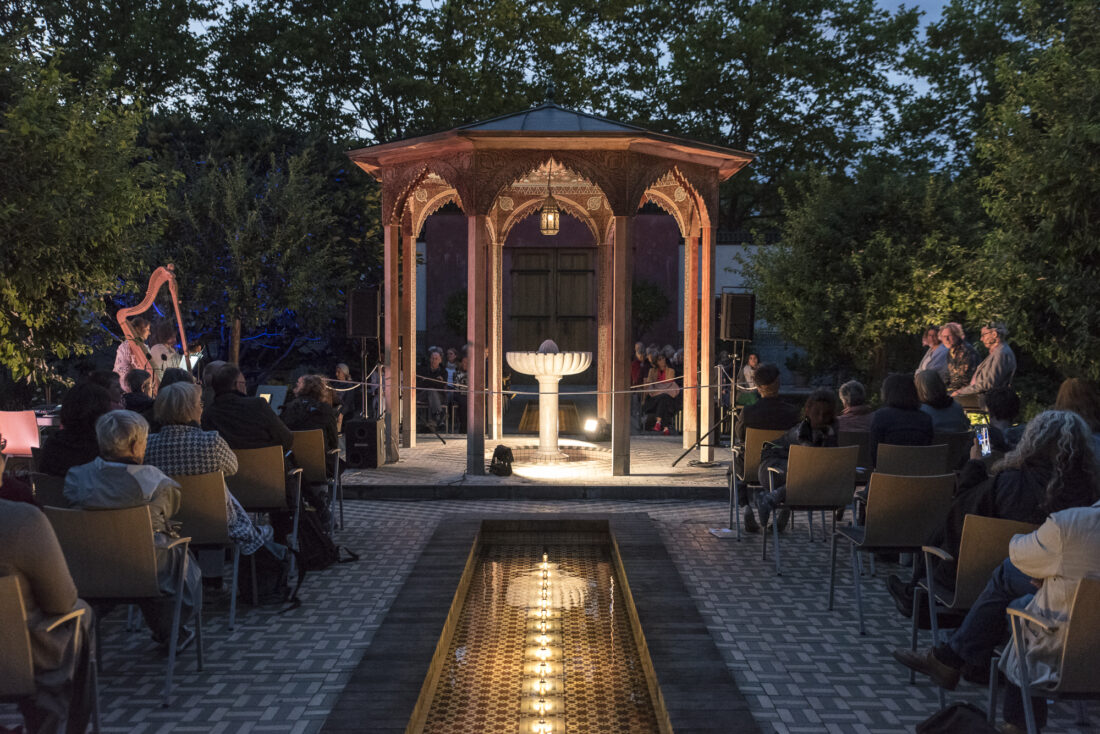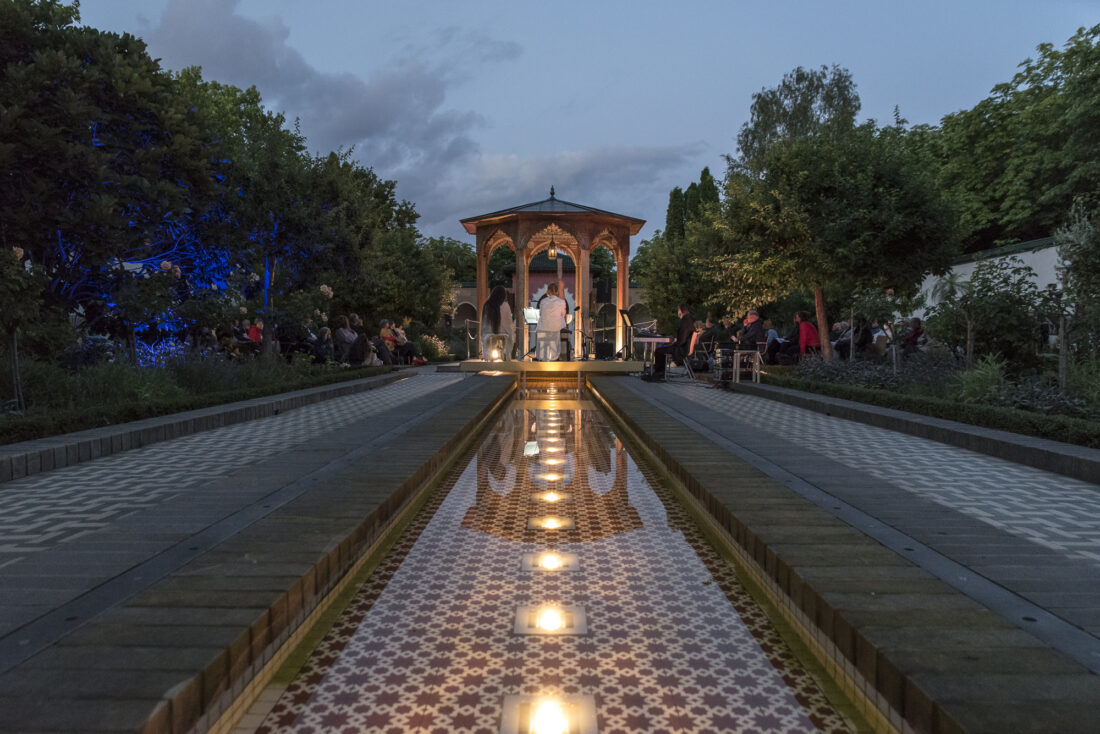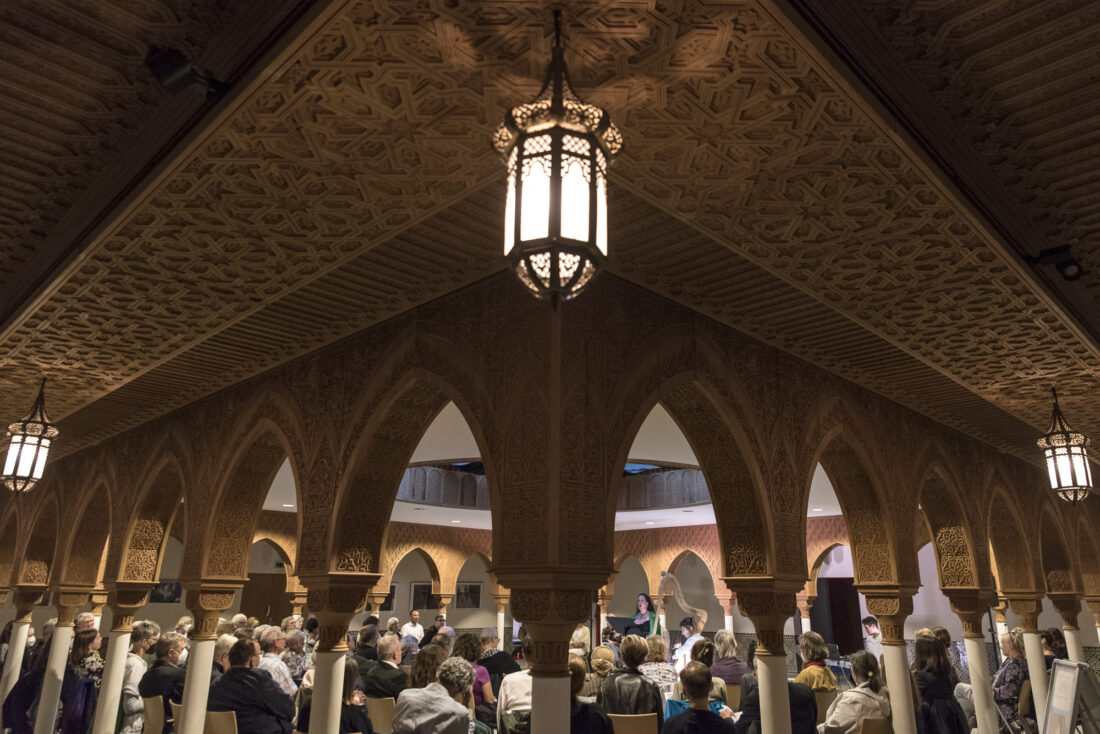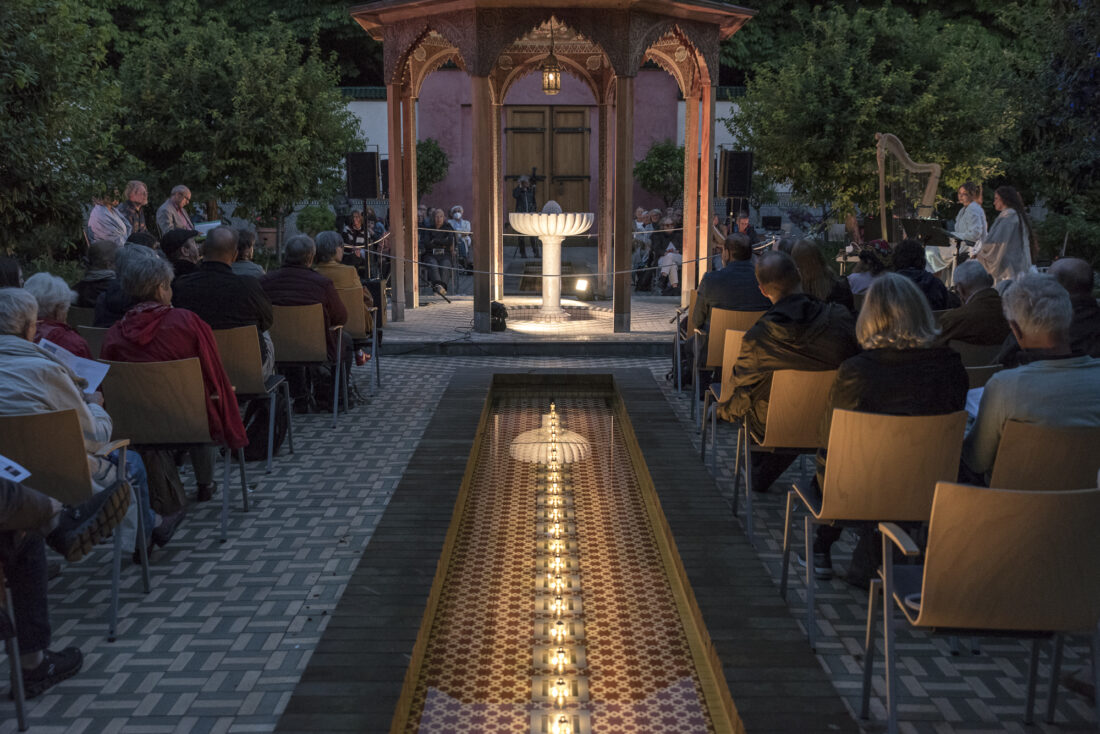 in cooperation with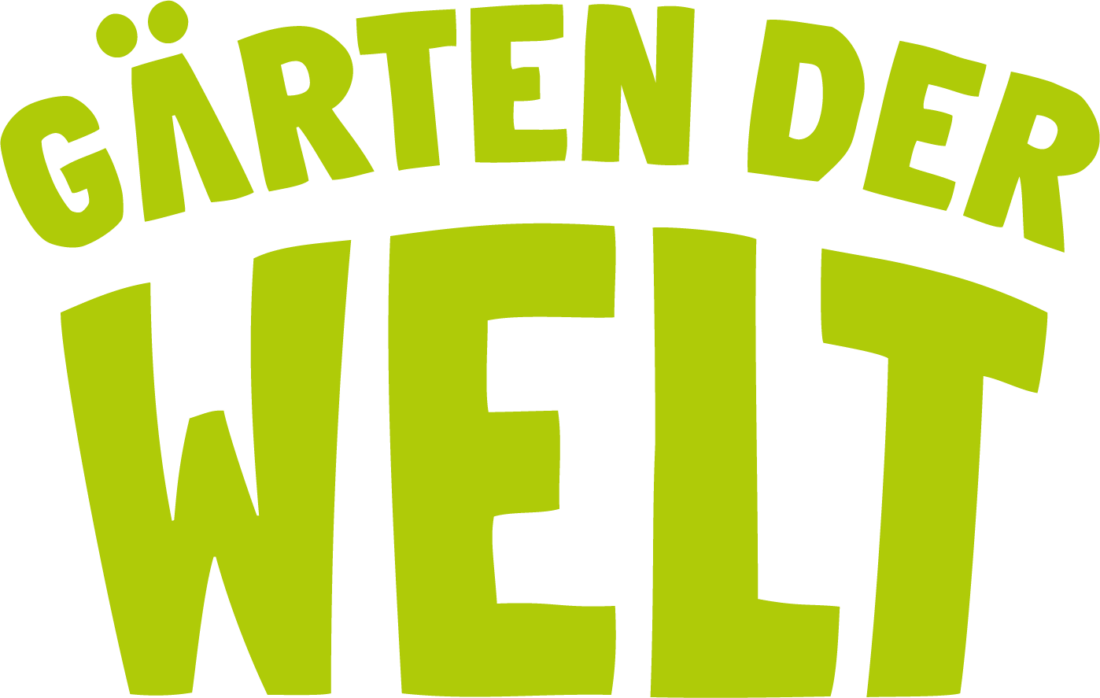 An event of the Wunderkammer-Reihe in cooperation with

Photos: © Gabriel Corredor