That our societies – interconnected and therefore in the plural – are in the process of transforming themselves is something we feel more and more intensely. That the directions of these transformations are often not yet "right", that they are not sustainable, we mostly feel and know that too. Nevertheless, we repress the fear that the climate and species crises cause us instead of turning it into courage to act. Our anger flares up without us gaining political energy from it. And the many who are already working on the future still feel isolated. Art and entertainment venues can literally show that you can look good with less material and energy consumption, for example by consistently recycling stage sets – as the Neukölln Opera has been doing for years. Die entsprechende "Ökologisierung" der Kulturbetriebe steht erst am Anfang; wir dürfen auf den weiteren Weg gespannt sein. It is at least as important that artists open themselves and us to socio-ecological topics, involve us in their contradictions and entertain us by confronting our knowledge and feelings instead of repressing them. The Neukölln Opera is treading this path of openness (among others) with its NEW SONGS FROM THE EARTH – and also makes me, as a sustainability scientist, quite curious.*
Dr. Manuel Rivera
Research Group Leader Art and Science for Sustainable Development at the Institute for Advanced Sustainability Studies e.V. (IASS).
As a much sought-after expert at the interface of sustainability research and artistic practice, Dr. Manuel Rivera has accompanied the music theater project NEW SONGS FROM THE EARTH from the very beginning. On October 29, following the performance at the musical-culinary evening Crisis Sounds – Kitchen Talks, he will talk with colleagues from the IASS and the audience about the perspectives that arise from NEW SONGS FROM THE EARTH. All information about the evening and registration can be found here.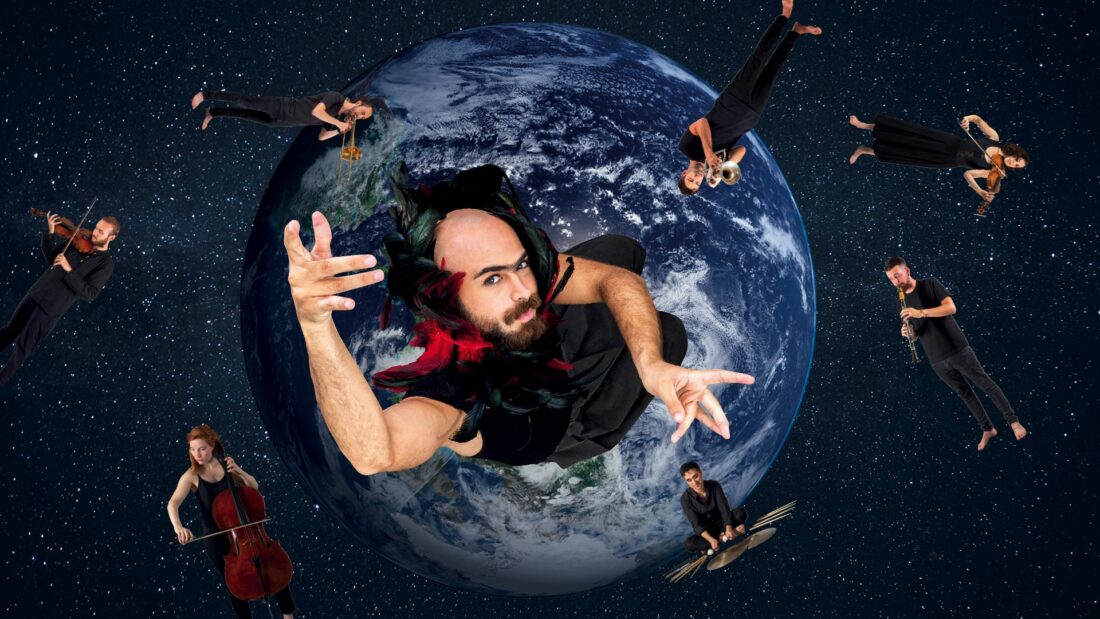 NEUE LIEDER VON DER ERDE
Music theater by Neuköllner Oper, Stegreif – The Improvising Symphony Orchestra and Syrian and German authors.
World premiere on 15 October 2022. Through 12 November 2022.
*This text appeared in print in the NKO Playbill October-December.
A Project by Neuköllner Oper and

Kindly supported by