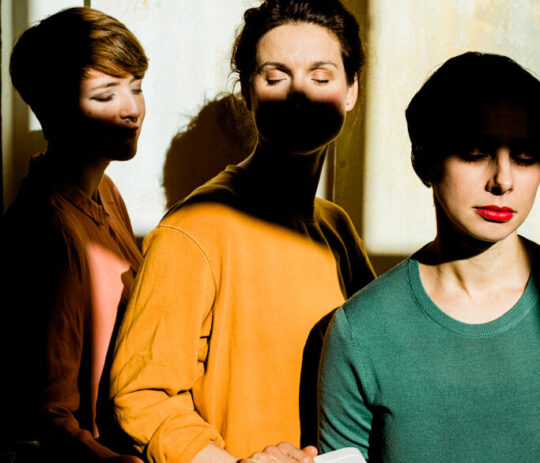 The concept of the solo vocal ensemble THE PRESENT from Berlin is to interweave early and new music in order to make both the one and the other audible in a new way and to bring unexpected connections to sound. Curious about performative forms, the ensemble is made up of soloists, musical theater performers and experts in baroque and contemporary music, united by the joy of shared sound and an interest in experimentation. Particular attention is paid to the conceptual design of the concert programs.
Involved in
The question is not, after all, what must the ideal place be for man, but rather: what can the ideal man look like for the only place in which we can live. From spring 2022, the solo vocal ensemble The Present and director Therese Schmidt embark on a search for the necessary: How do we humans need […]
Premiere on 01. April 2022.
To 03. July 2022.