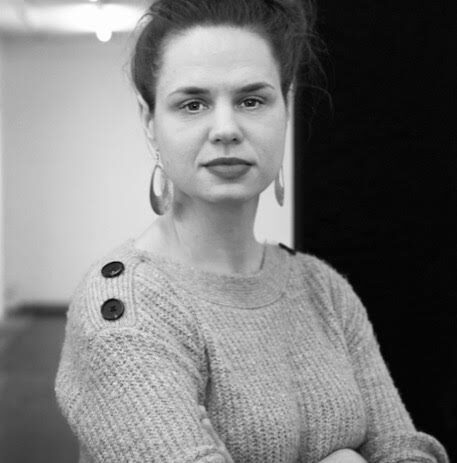 Therese Schmidt, born in Potsdam in 1979, works as a music theater director and author in Berlin and Basel and realizes various projects at the interface between music theater, new music and performance in a collaborative working method. Together with the composer Wolfgang Heiniger she develops musical performances and music-theatrical formats under the label mehrblick&ton
She writes libretti and plays and collaborates with artists and theater collectives of the independent scene (among others. with author and performer Peggy Mädler, actress Anne Hoffmann, the ensemble for vocal performance Maulwerker and the vocal ensemble The Present, among others).
In addition to staging at various municipal and state theaters, she gave scenic-dramatic classes at the universities of Dresden and Berlin from 2009-2014 and currently gives workshops and seminars on free work.
Until 2019, she also worked in the performing arts program of the LAFT Berlin and has since been advising artists:inside the independent scene.
Involved in
Thoughtful, but with a lot of humor THE PRESENT examines our present and develops a musical-theatrical evening of devotion.
Premiere on 09. March 2023.
To 12. March 2023.
Eine performative Wanderung : Schärfen Sie Ihre Wahrnehmung für nicht-menschliche Arten und stärken Sie Ihre Ausdauer mit Step-Aerobic. Dabei kommen nicht nur Gummistiefel zum Einsatz, sondern auch Britney Spears, Bach, Tocotronic und Mendelssohn.
Premiere on 11. May 2023.
To 14. May 2023.
Teil drei der Trilogie feiert den Triumph der menschlichen Einbildungskraft im Spreepark Berlin: Die Utopie beginnt jetzt, Tränen und Training waren erfolgreich und die Rettung der Welt …
Premiere on 06. July 2023.
To 16. July 2023.