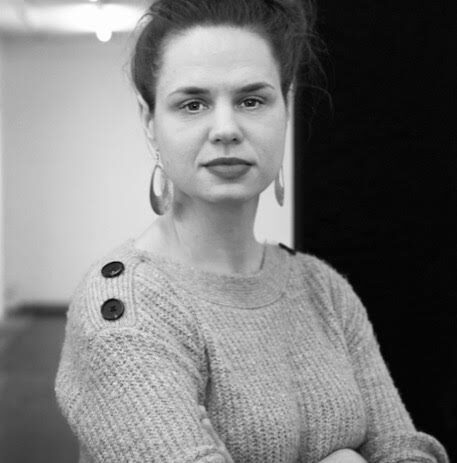 Therese Schmidt, born in Potsdam in 1979, works as a music theater director and author in Berlin and Basel and realizes various projects at the interface between music theater, new music and performance in a collaborative working method. Together with the composer Wolfgang Heiniger she develops musical performances and music-theatrical formats under the label mehrblick&ton
She writes libretti and plays and collaborates with artists and theater collectives of the independent scene (among others. with author and performer Peggy Mädler, actress Anne Hoffmann, the ensemble for vocal performance Maulwerker and the vocal ensemble The Present, among others).
In addition to staging at various municipal and state theaters, she gave scenic-dramatic classes at the universities of Dresden and Berlin from 2009-2014 and currently gives workshops and seminars on free work.
Until 2019, she also worked in the performing arts program of the LAFT Berlin and has since been advising artists:inside the independent scene.
Involved in
The question is not, after all, what must the ideal place be for man, but rather: what can the ideal man look like for the only place in which we can live. From spring 2022, the solo vocal ensemble The Present and director Therese Schmidt embark on a search for the necessary: How do we humans need […]
Premiere on 01. April 2022.
To 03. July 2022.