Could we face our lives and this (mostly complicated) world in any other way than the usual way? Could there also be happiness in this?
In the event series WUNDERKAMMER music, science and philosophy combine with a somewhat different view of the world, based on selected phenomena from our everyday life. In doing so, the mirrored cabinets of the historical Wunderkammern offer us a productive, sensual echo chamber in which we bring contemporary experiences into relationship and resonance with figures of thought from antiquity and the Renaissance.
The chambers of wonder around 1600 – predecessors of today's museums – placed their often bizarre exhibits of art, craft, nature and science in a holistic "world context" that we often lack today. Inspired by this, the Neuköllner Oper designs new, own WUNDERKAMMERN, which bring together a curious audience with experts from music, science and art. Music is the most important ally here and a kind of messenger, in its vibrational field we put together finds, stories and experiments from then and now – and try ourselves in wonder, which opens up a highly productive attitude to the world with the "curiosity of the child and that of the scholar" (Alexander von Humboldt).
The WUNDERKAMMER series began with two programs in fall 2019.
Because of its success, a new series of four programs will take place in collaboration with and with the support of the Ernst Schering Foundation.
Conception and moderation
Bernhard Glocksin, Artistic Director of the Neuköllner Oper
Conception, research, set design
Sabrina Rossetto, Architect & Stage Designer
---
UPCOMING SHOWS
WUNDERKAMMER VI: LONGING FOR BEAUTY
7 & 8 July 2022 , Oriental Garden/Reception Hall, Gärten der Welt
Summer evening in an extraordinary echo chamber: an Oriental garden. Where else could we encounter the great question of beauty more enclosed and vivid than here? To trace the mysterious power that beauty and music awaken in us? What would "beauty" be in relationships among people, in society, and to nature and the future? Could it develop a new dynamic and productive force in the social?
With Prof. Dr. Walter Sommerfeld (Uni Marburg), Prof. Dr. Rasha Abdel Rahman (HU Berlin), Luise Enzian (baroque harp), Tehila Nini-Goldstein (vocals), Kaan Bulak (electronics, composition)
In Cooperation with

---
PAST WUNDERKAMMER-Evenings: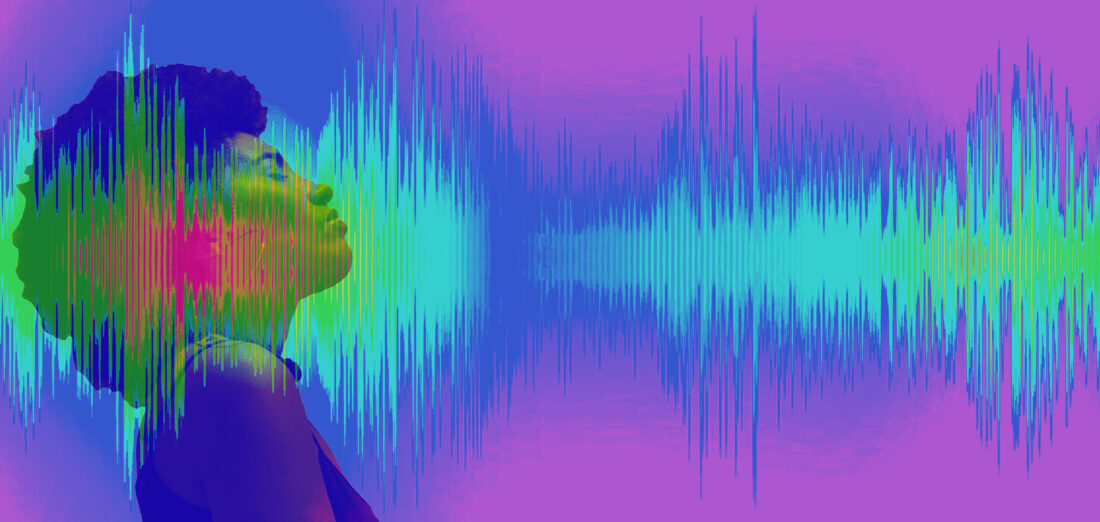 WUNDERKAMMER V: MUSIK IM KOPF
What would life be without music? But where does it come from? Is it inscribed in our DNA? What happens when we listen and play, what roles do the head and body play here? And what can current research tell us about this? With Prof. Dr. Eckart Altenmüller (HfM Hannover), Dr. Daniel Miklody and Prof. Dr. Benjamin Blankertz (FU Berlin/Berlin Brain Computer Interface), Christopher Verworner (composer, pianist).
10/11 May 2022, Neuköllner Oper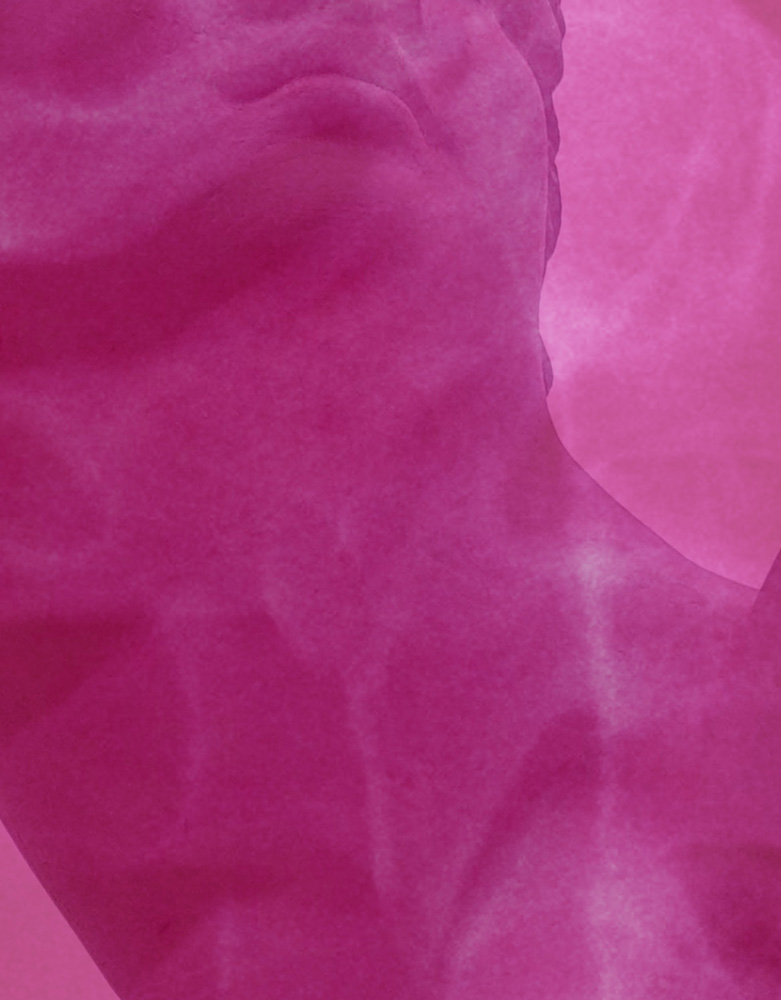 WUNDERKAMMER IV: THE BODY AS A MARVEL
Invitation to a blind date with the most important partner – our body and mind. Meeting point: Schinkel's Rotunda in the Altes Museum, where Asklepios, the great physician of antiquity, watches us. With Prof. Dr. Tobias Esch (Uni Witten Herdecke), Dr. Mona Schrempf (among others HU Berlin), Wu Wei (Sheng and other traditional Chinese instruments), Niko Meinhold (harp, glockenspiel and others).
Schinkel-Rotunda at Altes Museum Berlin, 12-14 November 2021.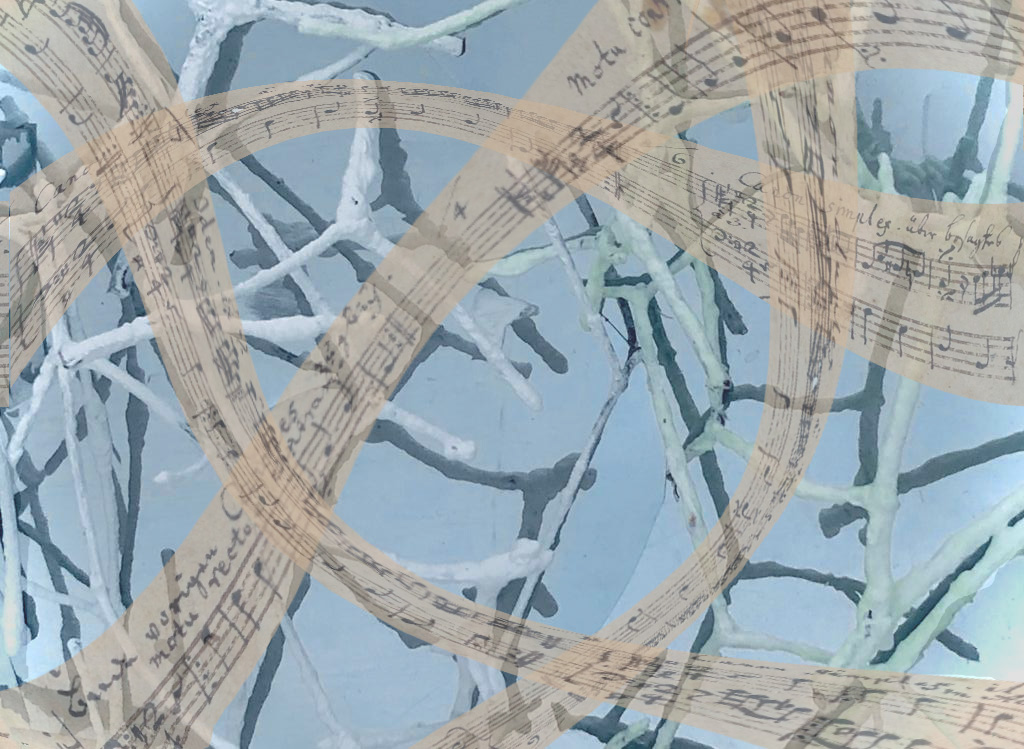 WUNDERKAMMER III: Fungi
WHY WE ARE NO INDIVIDUALS
They make us wonder, sing, and see the world differently: Fungi and especially mycelia, their underground network of filamentous stolons, reveal fascinating patterns of intelligence, communication and organization – including that we are not individuals in the classical sense of the word. Inspirations for meeting the challenges of our time? With Prof. Dr. Vera Meyer, microbiologist (TU Berlin), Prof. Dr. Jens Krause (HU Berlin), Markus Syperek (musical direction) and other musicians* with music from Monteverdi to the present
Prinzessinnengarten and Kiezkapelle, 9-11 September 2021.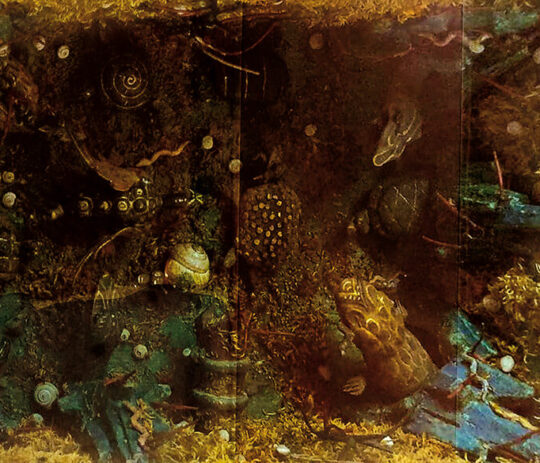 WUNDERKAMMER II – Imagination and Scent
THE DREAMS OF ALEXANDER VON HUMBOLDT. A journey of sound and smell to Mexico.
Composer Diana Syrse, soprano Ana Schwedhelm and neuroscientist Anna D'Errico (Goethe University & Max Planck Institute Frankfurt) lead an expedition of the inner senses.
Kiezkapelle, 23 & 24 Oktober 2020 and 17-19 March 2022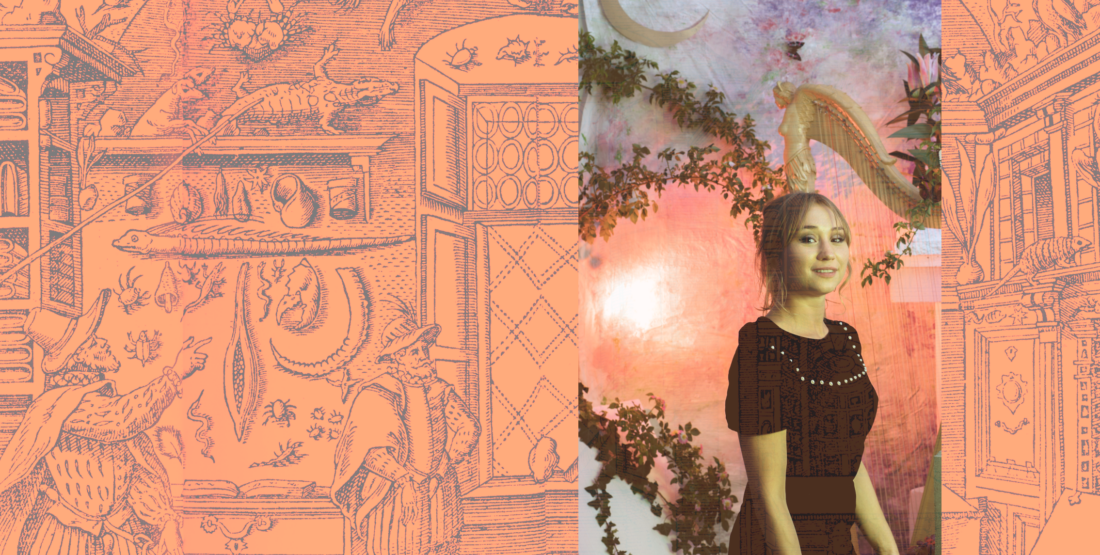 WUNDERKAMMER I – Sound and Worldview
THE AIR BETWEEN THE STRINGS.
A journey with baroque harpist Luise Enzian to the origins of music history and into the echo chamber of the Renaissance, with insights into the world, the central role of music, small experiments and sound pictures by Lena Wenta.
Neuköllner Oper/Hall, 19 & 20 September 2020.
Photos: © Sabrina Rossetto, Nancy Ludwig, Alexander Savin (WikiCommons)